More Jimmy…
No crack rock, just a wicked jump shot…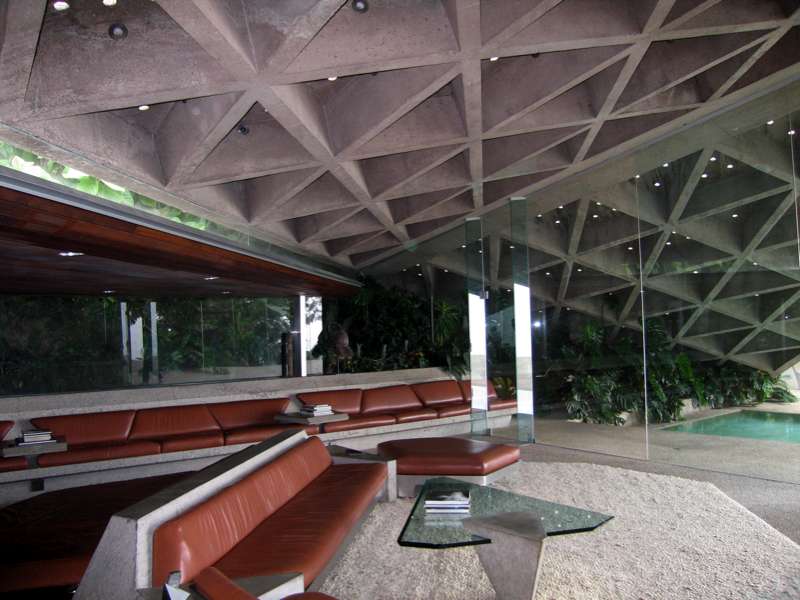 by Myles Brown/@mdotbrown
It was time to go. But not before he showed me how construction was going on the nightclub. Yes, the nightclub. Yes, in his house. Well, adjacent to his house actually. It makes perfect sense if you have the means. And the friends of course. He showed me where the bar will be, the DJ booth, the new screening room and the tennis court that will rest on the roof.
However, the real surprise was in the garage.
I don't know much-shit actually-about cars, so I had to look it up. A 1961 Rolls Royce Silver Cloud convertible. An impressive vehicle to say the least, but what caught my attention was the driver… Jimmy. The man with the nightclub and the million dollar wardrobe only has one car and he drives himself. Considering all of Hollywood's regalia, there was something refreshingly Midwestern about this. Whether it was due to a need for privacy, self sufficiency or -gasp- a genuine reflection of modesty is unclear, but there was no pretense, just more conversation….
SLAM: You seem to enjoy the mystery that surrounds you as far as how you've made your money and your past relationships (I learned earlier that evening flipping through his Interview magazine feature that Jimmy had an affair with Jayne Mansfield). Is it just for laughs or are there aspects of your life that you'd genuinely like to keep private?
Jimmy: As far as the way I've made money, I don't think it's particularly interesting. It's a means to an end for me. It's not something I enjoy in and of itself. Fortunately I don't have to spend much time on my business interests and I am able to do the things that I really enjoy; basketball, fashion and architecture. So it's not really a concentrated effort on my part to be mysterious, but so many people come up to me at games and they almost always say the exact same thing. 'I see you all the time and I just wonder, what do you do?' That's the exact line I get, over and over. I say 'I'm a basketball fan and I go to basketball games. That's what I do.'
SLAM: If you don't spend too much time on your business and like to focus on other interests, then what is the end game for you business wise? To make enough money to sustain your other interests?
Jimmy: I think that's a fair statement. I never set out to be one of the Forbes 400 members. Being one of the richest guys around is never a goal. As you just put it, I want to be able to make enough money to sustain my interests, to be able to travel as often as I want to and just to enjoy my life to it's fullest without having to report to the office on a regular basis, without having to work long hours. I want to be able to do things I enjoy and I want to be independent.
SLAM: At what point did you stop having to answer to anybody?
Jimmy: Well if I had to do it all over again, I wouldn't have worked for another company as long as I did. I worked for a company that wasn't very structured, so I had a lot of freedom and independence compared to most employees, but when I finally went out on my own, is when I really started getting into the lifestyle that I treasure now. I should have done that at a much earlier point in my life than I did, but as I said, I don't like to look back.
SLAM: That kinda gets back to something I wanted to talk about in your friendship with the Rockets and your experiences with that team. First of all, what kind of reception did you get when you initially met them?
Jimmy: The way it developed with the Rockets is because of the location of my seat at the games in L.A., I became recognizable even if I didn't know all the players or coaches. They got used to seeing me at every Laker game and every Clipper game in L.A. Right near the bench. So I developed a friendship in the case of the Rockets, with the trainer who encouraged me to come to playoff games in Houston.
The first time I went to Houston, they were playing the Clippers in the playoffs and as soon as I showed up, they made sure I got a good seat and they did everything they could for me. And I'm thinking to myself, 'Boy, I never got treated like this in L.A.'. So I had a great time and came back for the next series that they were playing in and things just clicked with me and the Rockets. The following year I made a point of going to every one of their playoff games, whether it was in Houston or somewhere else. Even if it meant missing a game that was being played in L.A. They invited me to their practices and there weren't many people allowed in their practices then. Even the writers had to stay out until the end of the practice. I developed a very close friendship with the players and the coaches. It got to a point where I was told by Sam Cassell—Iwas unable to make it to one of the practices, I don't remember why–'Rudy Tomjonavich is very upset', because he considered me the team's good luck charm and he wanted me to be at every practice.
SLAM: When you're engaged on that level as a fan, when you're not only traveling and following the team, but you're also going to practice, it begs the question; What is it that interests you about this game above any other?
Jimmy: Well, I approach basketball from the standpoint of, 'The more I know, the more I want to know'. So going to practice just gives me a learning position to see what they do in practice. Then on a personal level, it's a pleasure to be with guys I enjoy being around and have a good camaraderie with. That brings me closer to the game than I would've been if I were just showing up for the game.
And then I had an added bonus because at the end of practice, they'd give me a ball and let me shoot as long as I wanted to in the gym. When I was with them on the road and they held practice in the arena where the games were played, I was even given a ball then. It's me by myself in all the NBA arenas. It doesn't get any better than that for a basketball fan. It was a terrific several years in my life, the experience with the Rockets. When we were talking about Hakeem before, it brought to mind one of my all time favorite basketball experiences, which was when Houston was playing San Antonio in the [1995] Western Conference Finals and David Robinson had been named the MVP of the league prior to the series starting. At first Hakeem outplayed him, then it turned around, Robinson blocked a few of his shots and had the upper hand. So the next day at practice I was talking to Hakeem, whom I'd become friendly with and I pointed out a couple of things I'd observed about what David Robinson was doing. He listened to me, the next game he scored 42 points and the Rockets won. I had locker room access in those days with the Rockets, so I went in right after the game and Hakeem ran up to and gave me a big hug and said to me, 'Thank you Jim for your advice, it really helped tonight'. So again, for me as a fan, to be able to hear something like that from one of the greatest players in the game was one of my all time basketball thrills.
SLAM: What was it that you pointed out to him?
Jimmy: 15 years later, I can't be too precise about what I told him, but I remember one of the things that I told him –and it was more than one thing, I can't remember the others- David Robinson was on to his pump fakes and wasn't going for them. He was just waiting for the shot so he could block the shot. I told him to try something different and don't give him any pump fakes, just go right up as quickly as possible with the shot and he did that.
SLAM: Is that your most treasured moment?
Jimmy: I can't point to specific things that top that, but on a funnier level also going back to my Houston days…Clyde Drexler and I were very good friends. We still are. At the end of practice when I'd be given a ball by myself to go shoot, I would always wait until the players had gone into the locker room because I felt a little self conscious about shooting in front of the players.
So one day, at the end of practice I had a ball in my hand and I was waiting for everyone to go to the locker room. Clyde comes up to me and says, 'Jim let me what kind of three point shooter you are'. I hadn't even warmed up. I felt like he really put me on the spot and I didn't want to do it, but I had to do it. I couldn't back out. So I gathered myself mentally and took the first three point shot and I made it. Much to my own surprise. So Clyde says,'Let me see you do that again'. So I took the second one and I made that one. Now after making two I was feeling confident. I'm a pretty good outside shooter, but a lot of it is mental. So I took a third and I made that. By this time Clyde is practically rolling on the floor and then I took one more and I made that. I made four out of four and then I quit. I didn't want to go any further. So on a personal achievement standpoint, that has to go down as one of the best athletic things I've ever done.
SLAM: You've seen so much, but is there anything you've missed? Anything that made you say, 'Why wasn't I there?
Jimmy: Those things come up all the time. For example, last playoff season. I make a practice of going to the Western Conferencve games in the first and second round because of the ease of traveling. Being on a plane everyday. I have more connections in the Western Conference also, though I've developed them in the East as well. Just by virtue of living in Los Angeles, I'm a Western Conference guy. So I missed out on that great Boston/Chicago series. I didn't even see all of the games on television although I make a point of seeing as much as possible of seeing the games that are preceding the games I go to. Even when I get to the arena I try to find a room so I can watch. So I saw portions of them, but I didn't see all of them and it was one of the all time series. I regretted that, but I wouldn't have done it differently. If it happened again, I'd still go to the Western Conference games. It's just one of those things.
SLAM: So that's a pattern you never break?
Jimmy: Not in the early rounds, no. When it gets down to the Conference Finals, then sometimes I go back and forth.
SLAM: You mentioned how you get less than favorable treatment from the Lakers, but someone who seems to get that treatment is Jack Nicholson. He's also recognized as a fan more, even though you go to more games . Do you two have a rivalry? Is there a friendship?
Jimmy: We're not close friends, but we say hello to each other at the games and have some quick comments to each other about the game sometimes. There's no personal problems between us or what I would calla a rivalry, but I do admit that it upsets me when fans come up to me and say, 'You're almost as big a fan as Jack Nicholson!'. That kind of comment, that bothers me, because he doesn't even go to Clipper games even when the Lakers are playing the Clippers and it's a Clipper home game. He goes only to Laker home games and doesn't even make all of those, though I guess mainly because of acting commitments. He probably goes to one quarter of the games I do.
SLAM: Is there any fan, even if they don't match the sheer number of games that you go to, is there anyone else that you feel a bond with as far as your connection with the game?
Jimmy: I'm friendly with some other fans that go to a lot of the games in L.A, but I don't know of another fan who comes close to doing what I do, in terms of going to games on the road, or in terms of going to games in L.A with the Clippers and Lakers combined. I have a couple of very close friends that send me text messages during game and we even get on the phone with each other during games. Those are probably the fans I relate to the most. But I particularly enjoy going out on the road for the opportunity to hang out with the sports writers, because I feel that I can talk to them on a level that I can't talk to most people about the game with.
*Continued….