Isaiah Thomas and Floyd Mayweather have been good friends for a minute, so it goes without saying that Money Mayweather was happy for Thomas after he dropped 53 points in Boston's 129-119 OT win over the Wizards in Game 2.
Incidentally, Isaiah also made Mayweather several stacks richer as well.
After the game, Mayweather posted a photo of the massive stacks that IT helped him win with the caption, "I bet on @isaiahthomas today! ☘️ #TMT"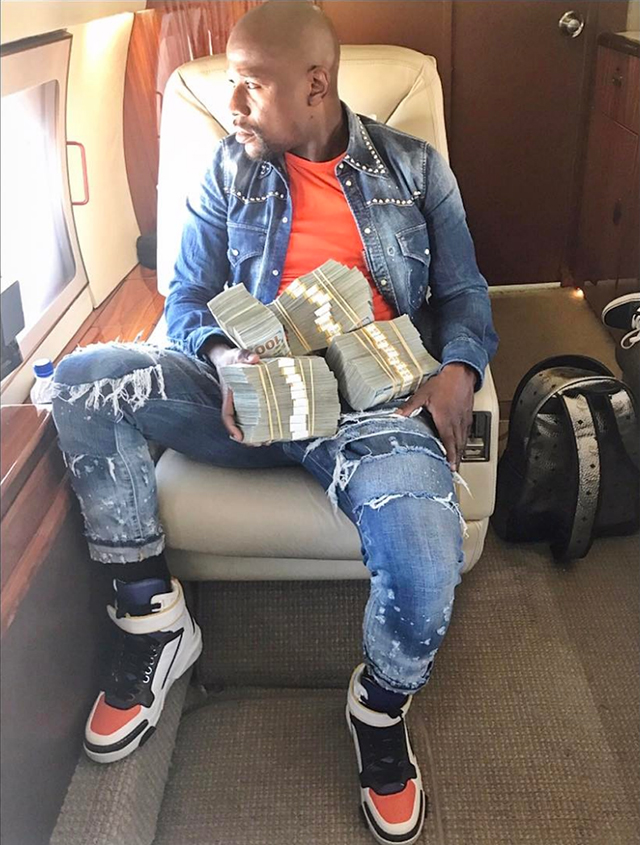 Isaiah's 53 points were most in a playoff game since Allen Iverson scored 55 points against the Hornets on April 20, 2003.
Thomas dropped an incredible 29 of his 53 points in the fourth quarter and OT.
https://youtu.be/39gFgeisYlA?t=34s