Will James Harden be watching tonight's highly anticipated Thunder-Warriors matchup?
"Yeah, I'll tune in. I'll see what's going on. Everybody knows how Russ feels," Harden told us over the phone with a laugh earlier today, "so I want to see a really good game. I want to see Russ do his thing."
Harden, of course, was once teammates with both Russell Westbrook and Kevin Durant, the two players who will be highlighted in Thursday night's primetime game. The trio reached the NBA Finals with the Thunder in 2012, before losing to the LeBron James-led Miami Heat in five games.
Fast-forward to 2016, and all three are leading their own teams, all in the Western Conference. Is it weird, looking back?
"It's strange, especially knowing where we came from and how we grew together early. But all three of us are doing our own thing and are successful."
All eyes may be on KD vs. Russ, but Harden has been absolutely ridiculous to start the 2016-17 season. He's averaging 31.8 points per game (4th in the League) on 50 percent field goal shooting and 12.4 assists per game (No. 1 in the NBA), plus seven rebounds and more than a steal per contest. And after a 30-point, 15-dime game at The Garden last night, he became the first player to post at least 30 points and at least 15 assists in back-to-back games since Magic Johnson did it way back in 1986-87.
While we had him on the phone, we couldn't resist asking, too, about the most-talked about play from Houston's victory over the Knicks at MSG on Wednesday night—second-year forward Sam Dekker's epic fastbreak fail. You know, this:
"We were joking with him on the plane, on the bus. He got the steal, I turned my back because I thought he was going to dunk it, and then I just heard the crowd laughing, and I turned around and he was on his knees," Harden said. "It was fun, but he played well overall."
We were able to get a hold of the Rockets superstar through our friends at BODYARMOR, a natural sports drink which Harden endorses but also swears by. "The last few years it's definitely been turning some heads, since it has Electrolytes, Vitamins and Coconut Water," he told us. "It's natural and it's good for the body. It's the best sports drink out right now, no competition."
We'll have much more from our chat with Harden coming later this season, so stay tuned.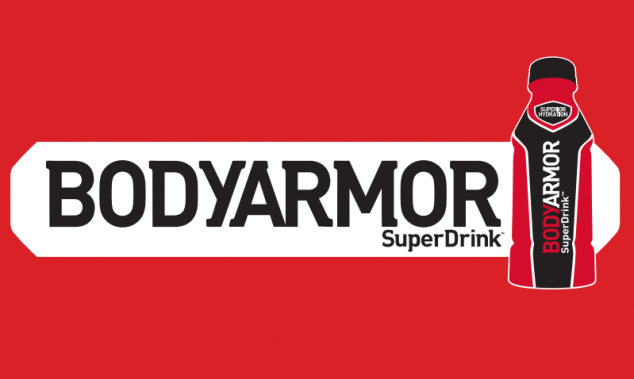 For more info on BODYARMOR, click here. Photo via Getty Images.
236