Mark Cuban believes that for the Dallas Mavericks, "losing is our best option," which resulted in a $600,000 fine from the NBA.
The League says Cuban's comments, which were made on Julius Erving's podcast, are "detrimental to the NBA."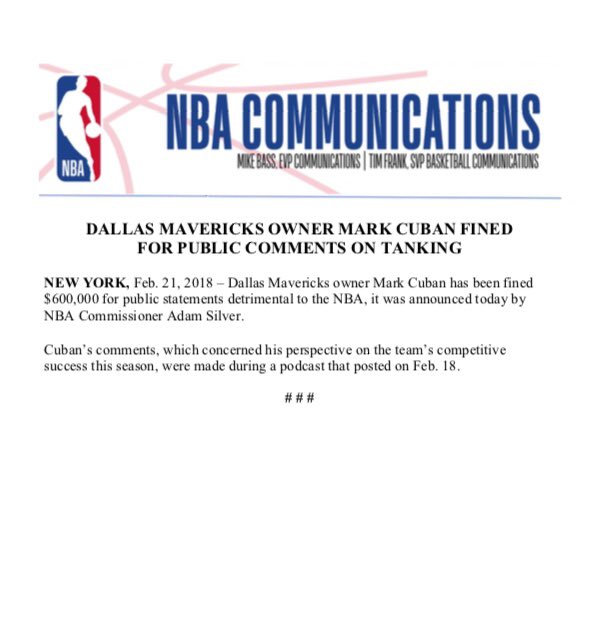 The Mavs (18-40) have the second worst record in the NBA.
Per ESPN (via House Call With Dr. J):
"I'm probably not supposed to say this, but, like, I just had dinner with a bunch of our guys the other night, and here we are, you know, we weren't competing for the playoffs. I was like, 'Look, losing is our best option,'" Cuban said on the podcast.

"Adam [Silver] would hate hearing that, but I at least sat down and I explained it to them. And I explained what our plans were going to be this summer, that we're not going to tank again. This was, like, a year-and-a-half tanking, and that was too brutal for me. But being transparent, I think that's the key to being kind of a players owner and having stability."

In May, Cuban said the Mavericks looked to lose as much as they could at the end of last season once the team was out of postseason contention. Dallas finished with the ninth-worst record in the NBA and didn't improve its draft position through the lottery.