Some NBA teams will have to change their tune on social media in the wake of a memo sent by deputy commissioner Mark Tatum this week.
ESPN released information about the memo sent to all 30 franchises:
The memo from NBA deputy commissioner Mark Tatum stated that some recent social media postings on official team accounts had "crossed the line between appropriate and inappropriate" and cited concern that "such conduct can result in 'Twitter wars' between players that can cause further reputational damage and subject players to discipline by the League."
Some official team accounts have posted borderline trolling material this season.
The Kings, after an OT win in Cleveland, posted this logo:
This one's for the Land… pic.twitter.com/GiJ2wSEoOZ

— Sacramento Kings (@SacramentoKings) January 26, 2017
The Blazers recently mocked a Chandler Parsons airball, and Parsons fired back after the game.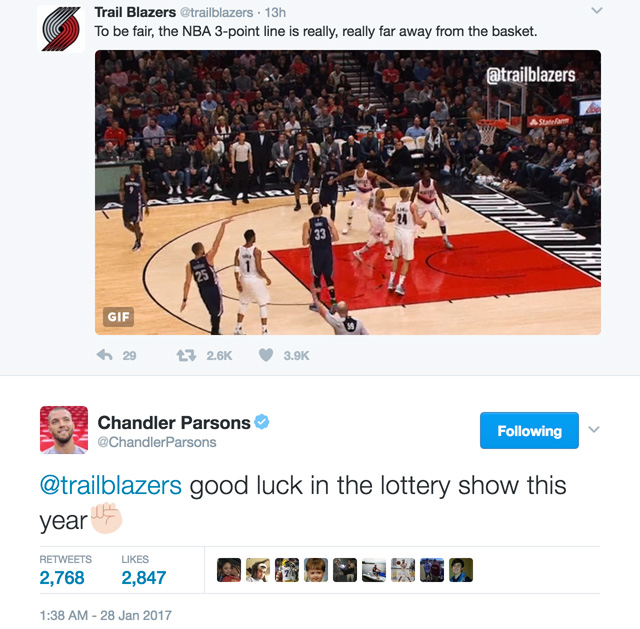 CJ McCollum took offense to Parsons' tweet and then ripped Parsons.

Of course, some teams are now going the entire opposite direction, being overly friendly with their opponents.
@ATLHawks Really appreciate the support. We're in this together. #BFFL #Friendship

— Sacramento Kings (@SacramentoKings) February 11, 2017
RELATED:
CJ McCollum Blasts Chandler Parsons: 'We Hit The Lottery By Not Signing You'