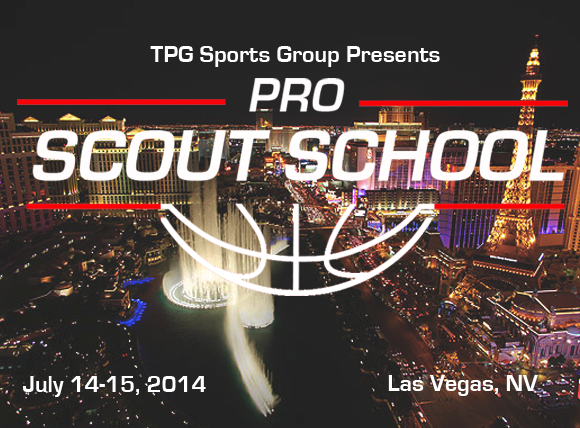 Ever wondered what it takes to become an NBA scout or work in the basketball operations department for one of the Leagues' 30 teams? An unprecedented two-day pro scout training workshop at the Hard Rock Hotel in Las Vegas will cover just that during this year's Summer League session in the desert. Over 14 former and current NBA basketball operations executives will be in attendance to give their insights on the industry and in-depth scouting and talent evaluation training sessions.
Featured speakers include Phoenix Suns General Manager Ryan McDonough, Los Angeles Clipper VP of Basketball Gary Sacks, Utah Jazz Assistant GM Justin Zanik, Portland Trailblazers Assistant GM Bill Branch, Indiana Pacers Director of International Scouting Pete Philo, Dallas Mavericks Director of Player Personnel Tony Ronzone, Charlotte Bobcats Director of International Scouting Adam Filippi , Houston Rockets Personnel Scout Brent Johnson, New York Knicks Director of Pro Personnel Mark Hughes, Minnesota Timberwolves Advance Scout Pat Zipfel, Indiana Pacers Director of Pro Personnel Vance Catlin, Phoenix Suns Head Video Coordinator Nick Uren, Minnesota Timberwolves Manager of Basketball Analytics Matt Bollero, and former Minnesota Timberwolves GM Jim Stack. The event's "emcee" will be ESPN analyst Fran Fraschilla.
For information on how to register to the Pro Scout School, visit TPG Sports Group's website.
More info from the TPG Sports Group:
TPG Pro Scout School is a one of a kind event that is a great atmosphere to share ideas on talent evaluation. We will foster an interactive experience with insight into talent evaluation at the highest level.

We will touch on all aspects of talent evaluation and the front office. The event will focus on sharing ideas with individuals from the global basketball community. NBA executives will speak on panels and presentations covering topics including:

–       Analytics
–       International Scouting
–       Talent Evaluation
–       Advance Scouting
–       Video Coordination
–       Background Information
–       Importance of Relationships
–       Pro Personnel

In addition to these topics, there will be an Live Scouting experience at the Vegas Summer League as well as interactive Q&A sessions with current NBA Executives. There will also be a networking social for attendees to build their network in the basketball industry with event speakers and special guests. Join us and share with some of the brightest minds in basketball.