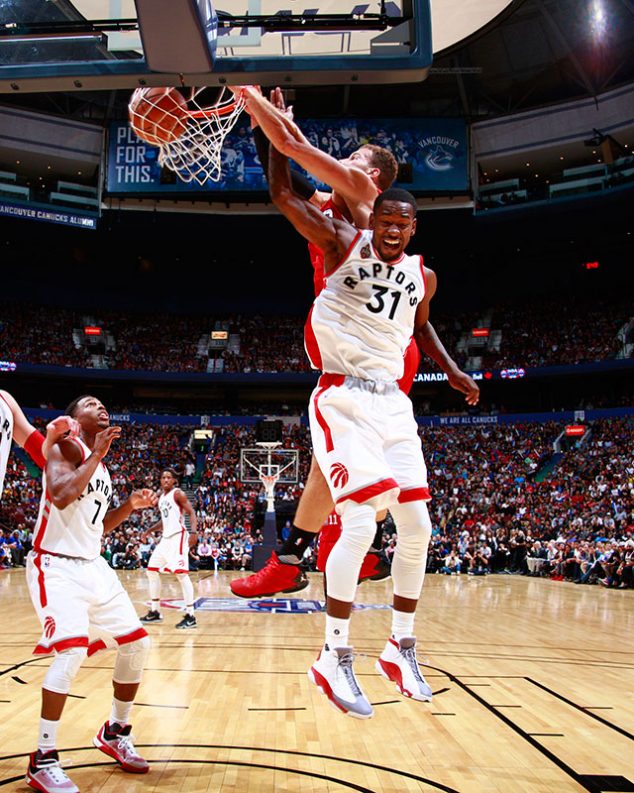 There are currently just 10 NBA Slam Dunk champions playing in the NBA, spread out over a nearly 20-year span of contests, from 2015 winner Zach LaVine to 1997 winner Kobe Bryant. So when two meet in a game, it's pretty unusual—almost as rare as MVPs facing off (there are only eight of those). One would think, perhaps, there is a degree of camaraderie among them—perhaps even deference on one's part when the other attacks the basket.
Or, not. Maybe there was supposed to be and Blake forgot. It was a long offseason after all, with the Clippers' unfortunate Playoff ousting, the emoji-fueled DeAndre Jordan fiasco, the occupation of DJ's Houston home. Not to mention his undoubtedly stressful day job as Senior Editor of The Players' Tribune. Seeing the basket and holding the ball, BG was faced with a familiar problem that had an all-too-simple solution: dunk. Anyone in the way, well, that was their problem.
And honestly Terrence, we say just let it go. Don't try to get him back or anything. Because, well, you saw what he did to the shot clock in pregame warmups, right?
80