The first ever game of basketball was played with a soccer ball.
When Dr. James Naismith climbed a ladder and nailed a peach basket to the wall of a school gymnasium in 1891, the basketball had yet to be invented.
In 1894, Naismith called upon sporting goods manufacturer AG Spalding to develop the very first basketball, which featured full-grain leather panels, as it does today.
Naismith was so pleased with the ball that he added to the original rules of the game: "The ball made by AG Spalding & Bros. shall be the official ball."
It's with this historical perspective that Spalding is honoring the game of basketball on its 125th anniversary.
"When you think about what basketball means to the athletes and fans who love it, it's really about the excitement around the game, the teamwork, the camaraderie," says Kenyatta Bynoe, VP of Global Brand Marketing and Partnerships, Spalding. "That's what we're celebrating: Everything that the game has given to us."
As basketball has permeated into the fabric of our culture, the game continues to touch lives on a deeply personal level. The game could be someone's classroom. A stage. A battlefield. A sanctuary.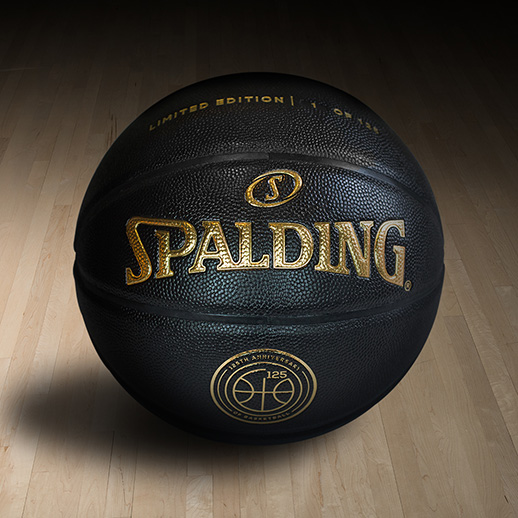 "For us, [basketball] is everything," Bynoe says. "It's the reason why we innovate. The reason why we make a quality product and put so much time, attention and detail into the products that we make."
Spalding has taken great care in building a team of ambassadors who represent the brand's passion and dedication. Chris Paul, Damian Lillard and DeMar DeRozan have devoted themselves to the game in pursuit of maximizing their potential.
Basketball has brought them purpose and taught them the value of hard work. The three NBA All-Stars are sharing their stories using the hashtags #TrueBelievers and #125HoopYears. Spalding is asking others to do the same.
"They just have an overall incredible work ethic and that definitely aligns with who we are as a brand," Bynoe says. "Our brand is definitely more about the work than the hype that's associated with basketball."
As part of the 125th anniversary celebration, Spalding is also gifting 125 limited-edition basketballs to athletes, coaches, fans, media, referees and other individuals who have made a notable impact on the game.
Featuring all-black composite leather with a metallic gold foil 125th anniversary logo, the ball represents a bold new era for Spalding basketball. An era of innovation at the highest level while paying homage to the past.
"Helping people play better and get better is what motivates us to continue to develop new products every day," Bynoe says. "We've been doing that for over 100 years now. Basketball is who we are as a brand and who we are as a company."