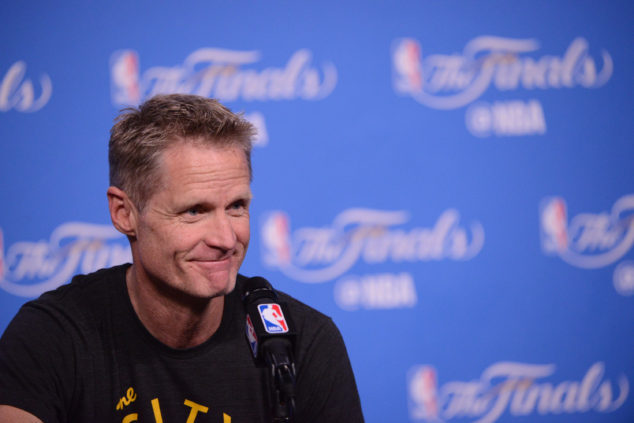 After his back surgery in July 2015, Steve Kerr was dealing with massive pain and crippling headaches. The Warriors coach was 50-years-old back then, and in decent shape, and when nothing else was working he turned to weed, he said on the Warriors Insider Podcast.
Here's more from CSN:
"I guess maybe I can even get in some trouble for this, but I've actually tried it twice during the last year and a half, when I've been going through this chronic pain that I've been dealing with.

"(After) a lot of research, a lot of advice from people and I have no idea if maybe I would have failed a drug test. I don't even know if I'm subject to a drug test or any laws from the NBA."


"I'm not a pot person; it doesn't agree with me," Kerr said. "I've tried it a few times, and it did not agree with me at all. So I'm not the expert on this stuff. But I do know this: If you're an NFL player, in particular, and you've got a lot of pain, I don't think there is any question that pot is better for your body than Vicodin. And yet athletes everywhere are prescribed Vicodin like it's Vitamin C, like it's no big deal."
Kerr says he smoked when he was away from his team at the beginning of last season. He went on to say he thinks it's only a matter of time until the major sports leagues allow their players to smoke weed.
h/t CSN
1,006