This is a excerpt from "Cleveland Is King: The Cleveland Cavaliers' Historic 2016 Championship Season". Written by our man Brendan Bowers, the book is available now in paperback and ebook formats.
Earl Joseph "J.R." Smith III was born to let it fly. As the shooting guard for the 2015-16 Cleveland Cavaliers, he flourished in a role that required him to be exactly himself. But it wasn't always this natural for the 12-year NBA veteran who entered the league directly out of St Benedict's Prep in Newark, New Jersey. After being named co-MVP alongside Dwight Howard of the 2004 McDonald's All-American Game, Smith was drafted with the 18th pick overall by the New Orleans Hornets. He'd make two more professional stops as a member of the Denver Nuggets and New York Knicks before finding a home that seemed crafted by specifically for Smith by the basketball gods.
With a smile on his face, the player once labeled a locker room malcontent thrived in Cleveland as a teammate of LeBron James. He also graciously welcomed the directive from Coach Tyronn Lue to fire away at all costs. Whether he was falling down, had a hand in his face, or was stepping into an open look in transition, the Cavaliers needed Smith to be a consistent weapon from beyond the arc. During a game against the Milwaukee Bucks on April 5, he'd ceremoniously fulfill that mission by knocking down seven triples to set the Cavs franchise record for most three-pointers made in a single season.
"I think it was the third one, honestly," Smith said while colorfully describing the moment he believed he caught fire during the 39-point win over the Bucks when he set the record. "When I shot it, I felt a little bit off-balanced but I just held my follow through and it kind of rimmed in. After that, it felt like all of them were going down."
Smith would finish the regular season shooting 40 percent from three while knocking down a record-setting 204. Those totals were also good for seventh in the NBA overall in three-pointers made and 21st in efficiency. But Smith was not simply a three-point specialist. At multiple times during the season, Coach Lue used his post game press conference to refer to Smith as "the best on-ball defender" on the team. But it was his brash delivery from three-point range that helped provide the biggest spark along the Cavaliers run to immortality.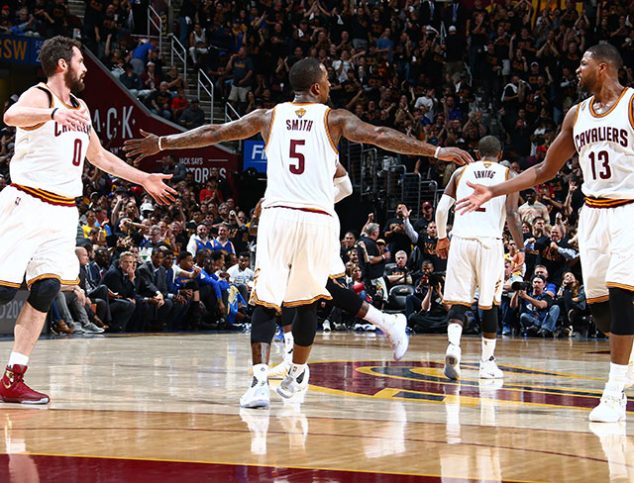 "Everybody keeps telling me to keep shooting," Smith said as the Cavaliers postseason run approached. "Everybody is enthused, especially the guys on the bench. I think we're feeding off a great energy coming into the playoffs and we're understanding who we are and what type of team we need to be. We're always looking to get better, I can't say we are there yet, but we're close. So we'll see what we can do."
During the Cavaliers march to the NBA championship, it was more of the same from Smith as he offered a dizzying performance from deep on a routine basis. He hit seven three-points in Game 2 against the Detroit Pistons, and seven more in Game 2 against the Atlanta Hawks. Heading into the NBA Finals matchup with the Golden State Warriors, Smith had connected on 49-of-106 three-point field goals to lead the Cavaliers in that category through 14 games. He'd also improve his efficiency to a stifling 46 percent during that stretch. The player who was initially perceived as a risky asset forced upon David Griffin in a trade with the Knicks for an opportunity to acquire Iman Shumpert had become the long-range assassin Cleveland needed to secure its first championship in 52 years.
"This is something that I love to see because of my playing style," Smith said following an Eastern Conference Semifinals game where the Cavaliers set an NBA record by knocking down 25 threes in a blowout victory. "But I think this is a credit of just how hard we work. We work on our shots every day and we are all very competitive with each other when it comes to shooting. I'm glad it happened."
Cavaliers fans will always be glad that this season happened exactly when it did for Smith, too. And in Cleveland, no matter how long his franchise three-point record may hold, the work put in by Earl Joseph "J.R." Smith III will never be forgotten.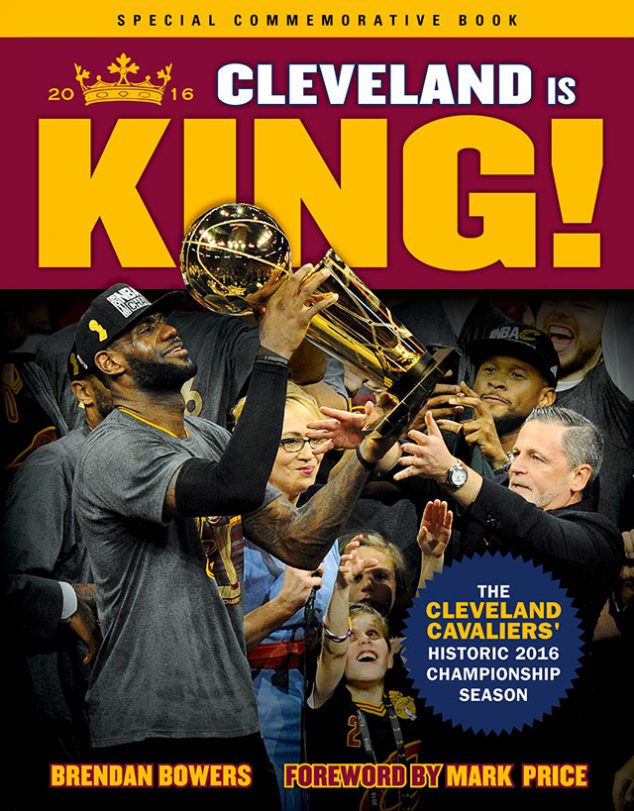 116