Johnny Carver always shoots high.
That's pretty much the only way a 19-year-old gets business advice from Mark Cuban and before the 2015 Draft got to spend a month consulting NBA scouts and analysts. Ambition also propelled Carver to brainstorm a multi-metric algorithm to rank history's greatest NBA players, then pen a 334-page book about it.
The book, Ranketology, has helped open doors for the Kansas City area native to executives and analysts from nearly every NBA team. Last November, he got a phone call from Larry Bird while sitting in a business class at the University of Arkansas. Carver interviewed the Indiana Pacers' president of basketball operations for a midlevelexceptional.com article, then got Bird intrigued enough by his book to request a copy.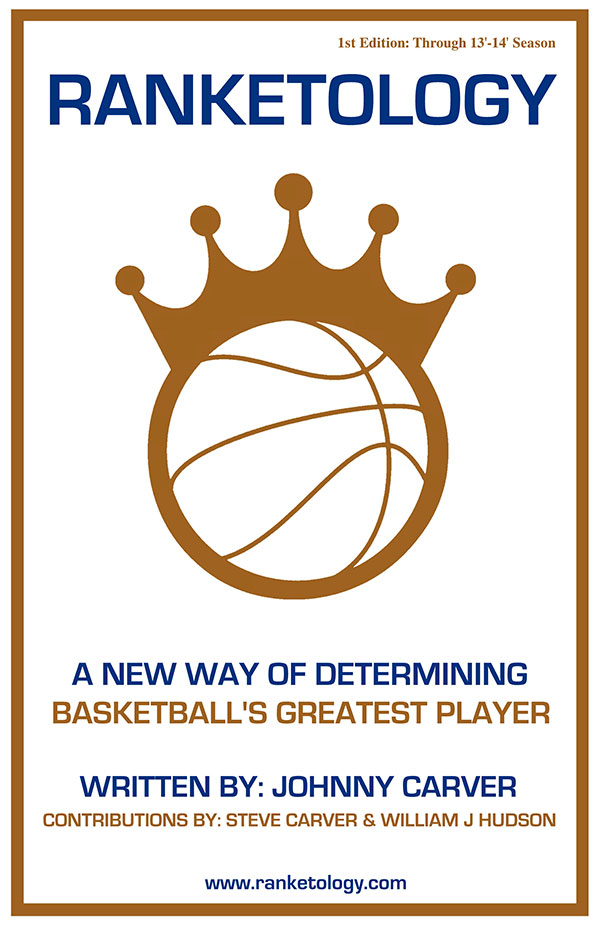 "He treated me like an adult. I didn't expect that," Carver says. "I expected him to think, 'Hey, this is a college kid. I'm doing you a favor even talking to you.'"
Two months later, the Indiana Pacers hosted the business management major during a game and mixer at Bird's request. While no NBA team has yet hired Carver as an intern, he might have already set a record as the youngest volunteer NBA consultant when he put in 40-hour weeks crunching numbers involving post-injury analysis on certain draft prospects.
Carver doesn't want to divulge research specifics but says he has gotten good feedback on the four project reports he delivered. Carver hopes this work is a first step to one day making basketball personnel decisions in an NBA front office.
That dream puts him in the same boat as, oh, perhaps 10 million other college students around the world. So what makes this kid special? Why do NBA brass give him the time of day?
Number one: He's persistent. Like every-day-email-someone-in-the-NBA persistent.
Number two: He thinks outside the box, then backs up the rationale with data.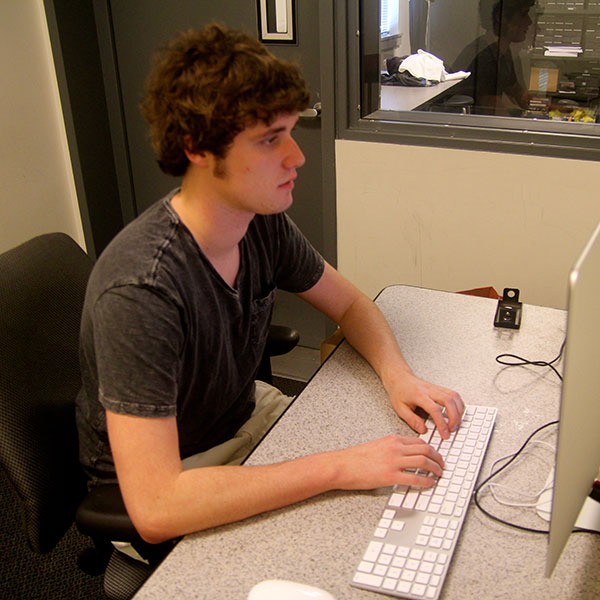 Pairing disruptive innovation with deliberate process is increasingly de rigeur in the modern NBA, where teams like San Antonio Spurs and the Golden State Warriors rule. This new culture is embodied at all levels, from commissioner Adam Silver—who last year openly advocated for the legalization of online sports betting in the United States—to D-League teams like the Reno Bighorns which have served as a kind of pro petri dish for Grinnell College's system of turbo-charged tempo.
Carver blazes his own path along these lines with his book's most controversial verdict. Like so many other hoopheads he always considered Bill Russell among the top-three greatest NBA players ever. But he and his colleagues discovered different after hammering out a definition for "greatness."
Carver et al defined on-court "greatness" as a cocktail of 19 metrics, most involving individual statistics (basic and advanced), individual accolades and titles won. Each metric is weighted as part of an overall formula so, for example, regular-season MVPs matter more than career points per game average.
While Kareem Abdul-Jabbar, Michael Jordan, Wilt Chamberlain and Shaquille O'Neal form Ranketology's Top 4 through the 2013-14 season, the Boston Celtics legend with 11 rings isn't found until the No. 23 spot.
Initially that result shocked Carver, but after looking into it, he saw most of Russell's individual stats pale compared to the 74 other all-time greats' whose numbers were crunched. Russell was 66th in career points per game, 42nd in career PER, and 31st in All-NBA First-Team selections.
"Oftentimes, he would win the regular-season MVP award despite not being named to the All-NBA First-Team," Carver says. "Voters agreed he was the most 'valuable' player to the team, but he was not a better player than Chamberlain at center."
Carver is careful to add if a definition for "greatness" involves off-court production criteria, Russell easily ranks higher. He was the League's first African American superstar, breaking multiple barriers at all levels, including one as the NBA's first black player-coach. "You can't call Russell overrated, because his contribution to the League and to society was astounding."
Carver himself once dreamed of making his name in the sport as a player, following in the footsteps of his dad (who played for Kansas State) and an older brother who played for Holy Cross.
Unfortunately, a series of major health issues permanently sidelined those dreams in high school. The first diagnosis was ulcerative colitis. The 6-3 guard from Shawnee, KS, then discovered his body can't produce enough adrenaline for high-level sports. Max effort in sprints and weight-lifting produced about 60 percent of the output others got for the same effort. "Basically, what they're telling me is that I was screwed from the start."
It got even worse.
Early in his junior season, Carver spent a 16-day stint in the hospital and lost 35 pounds. Upon release he visited a gym to run suicides.
Later that year he experienced abnormal heart palpitations, dizziness, blood pressure spikes and "three or four" more hospital stays. "When I was running, it felt like I was being hung upside down."
Carver recalls most of his final high school game as a blur. He stayed on court by tracking his opponent's orange shoelaces. They were all he could see of the man he was guarding.
"My mom was very scared. Every game, it wasn't even like, 'I hope Johnny plays well today.' It was more like, 'I hope Johnny stays conscious today.'"
After a final diagnosis of autonomic dysfunction, a broad term entailing breakdowns in the nervous system, Carver knew his playing days were over. But those long hospital stays had an unexpected silver lining. They allowed him plenty time to figure out a way to stay involved with the game which had been "my entire life." He started to write Ranketology.
These days, after anti-inflammatory blood infusions and a daily dose of 13 medications, Carver feels much better. Sure, he still occasionally passes out when standing, but Carver hasn't been hospitalized since starting college last fall. That's big.
Also big: A few weeks ago, after more than a year and a half away from the gym, Carver played a little ball with high school buddies. He launched them from deep again, and relished it. Because through all the pain and heartache of his playing days, shooting had been "the one thing always in my control. I was so weak, I couldn't box out sometimes. I was so fatigued, I couldn't run up and down the floor very much."
"I couldn't keep up with my man, but I knew I could always shoot."
Only the goal has changed.
***
This week, Evin Demirel will be reporting live from the Nike EYBL Peach Jam. For more Arkansas-related sports news, check out his Best of Arkansas Sports site.
143