The 10th annual Under Armour Elite 24 Game is slated to go down at Brooklyn Bridge Park Pier 2 for the second consecutive year this weekend. Pitting the top high school prospects from around the nation on an outdoor court to culminate the summer youth circuit, the Elite 24 has been known yearly for gathering the cream of the crop. From featuring high-profile incoming college freshmen Jaylen Brown and Cheick Diallo last year to 2015 NBA Draft lottery picks D'Angelo Russell and Emmanuel Mudiay a couple of years ago, the showcase has always served as a preview of what the NBA Draft class in two years might look like. This year, SLAM is proud to once again have worked with Under Armour to produce the program booklet for this year's festivities. For those of you that can't make it out to Brooklyn this weekend, you can catch the 3-point and slam dunk contest today live at 7 p.m. on EPNU and the game on Saturday live at 7 p.m. on ESPNU as well.
But before the players hit the floor, check a quick run down of what each player has done in their respective prep careers to have earned an invitation to the prestigious summer showcase.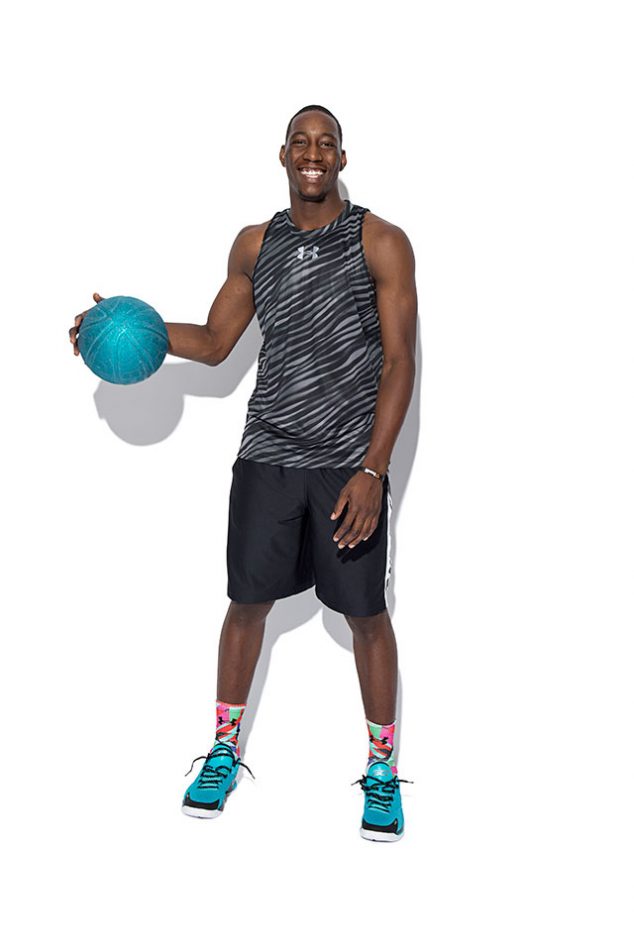 Edrice Adebayo
Pinetown (NC) Northside | F, 6-10, 240 | Class of 2016
With video game-like stats of 32.2 ppg, 21.0 rpg and 4.5 bpg as a junior, there's no denying that Edrice Adebayo's power in the paint is on another level. So his nickname "Bam Bam," which he received as a 1-year-old in reference to the super strong toddler on The Flintstones, couldn't have been more accurate. After leading Northside to the 1A Eastern Regional Final game, Adebayo finished as the state's leading scorer and rebounder.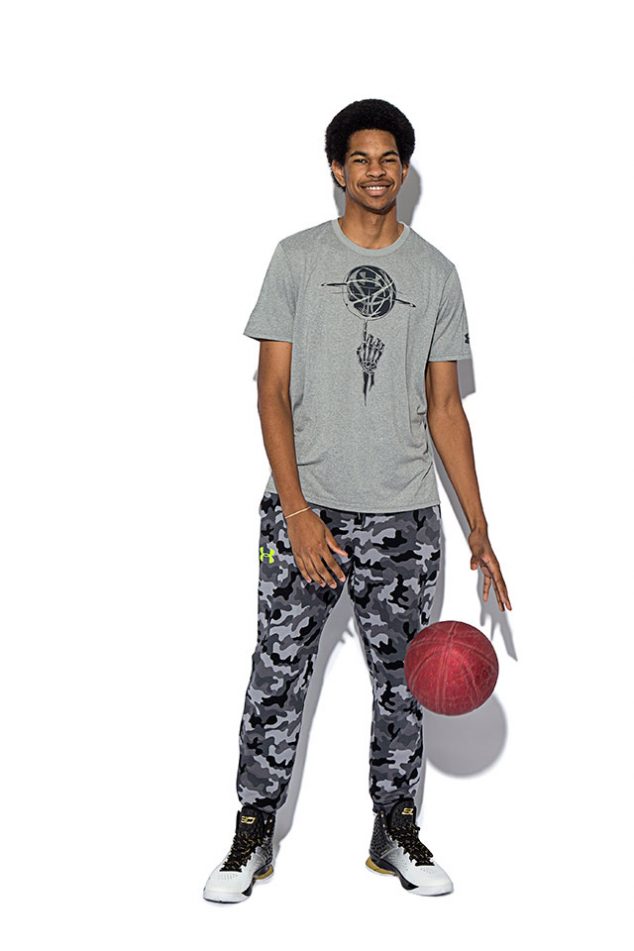 Jarrett Allen
Austin (TX) St. Stephen's Episcopal School | C, 6-9, 225 | Class of 2016
Named All-Central Texas POY by the Austin American-Statesman, Allen showed his double-double prowess last season when he averaged 21.4 ppg, 13.3 rpg and 4.1 bpg in 30 contests. The senior lead the Spartans to a 27-6 record and the Southwest Preparatory Conference title after dropping 17 in the Final. In 10 games against UIL (University Interscholastic League)-affiliated schools, he averaged 18.9 ppg, 10.9 rpg and 4.5 bpg.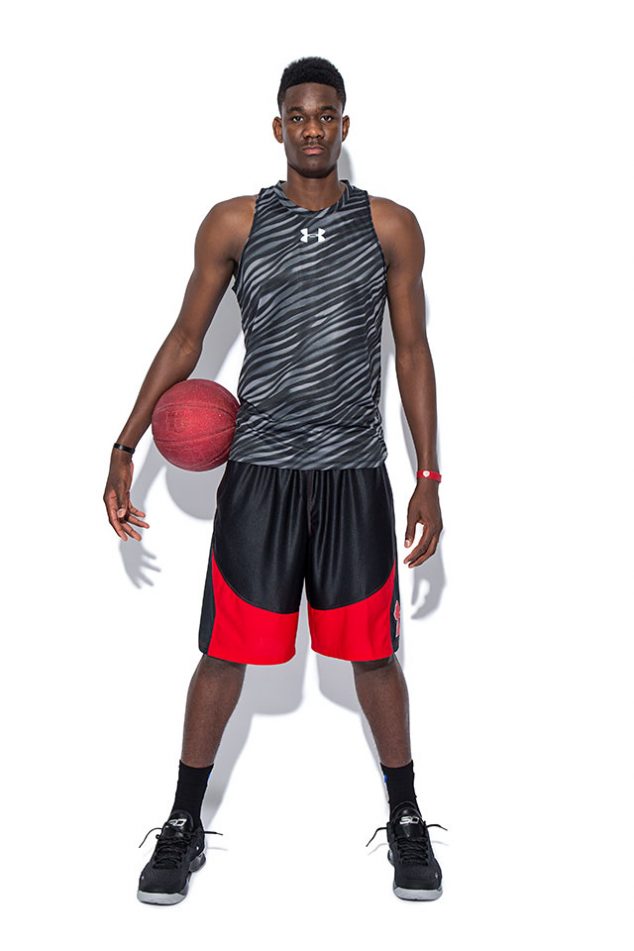 Deandre Ayton
San Diego (CA) Balboa City School F, 6-10, 235 | Class of 2017
While having only lived in the United States since September of 2011 after relocating from the Bahamas, DeAndre Ayton has quickly risen to become the top prospect in the Class of 2017. Last season, in his first year of high school basketball and despite playing a national schedule, the big man averaged 21.1 points, 16 rebounds and 3.8 blocks per game, shooting 67 percent from the floor and drawing comparisons to Kevin Garnett in the process due to his versatility.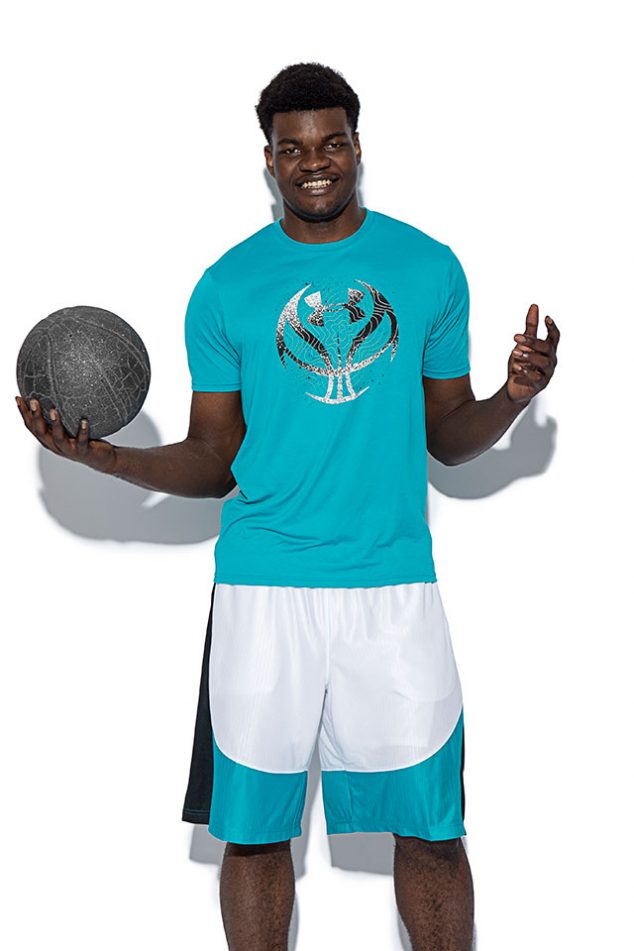 Udoka Azubuike
Jacksonville (FL) Potter's House Christian | C, 6-11, 265 | Class of 2016
Despite only having three-plus years of experience playing basketball, Azubuike, a native of Lagos, Nigeria, who was discovered at a Basketball Without Borders clinic in his home country in 2012, has emerged to five-star prospect status in the United States. He reportedly averaged 17.2 points and 9.6 rebounds while shooting 72 percent from the floor last season, drawing Shaq-like comparisons along the way.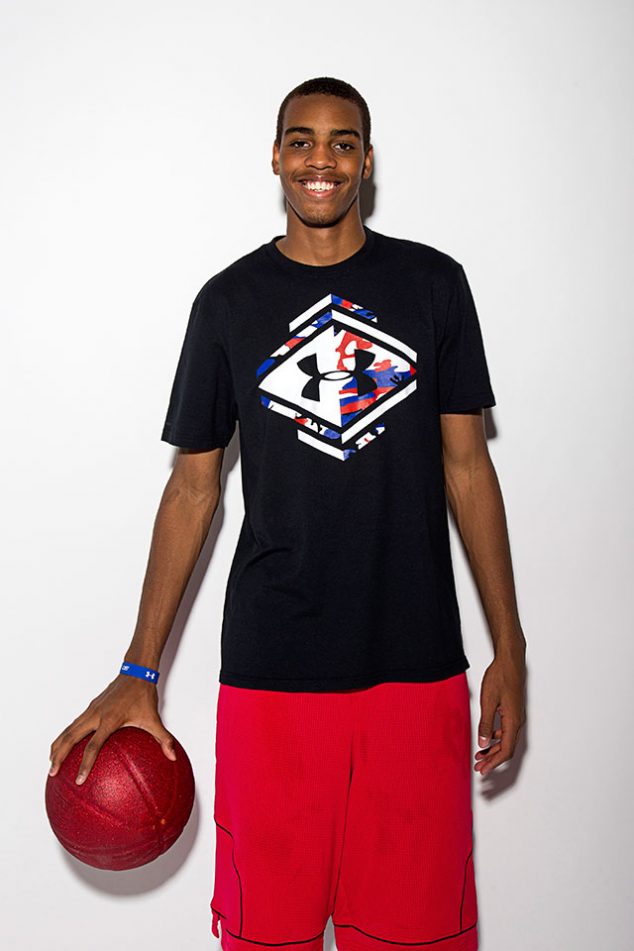 Troy Brown Jr.
Las Vegas (NV) Centennial | G, 6-5, 185 | Class of 2017
Hooping at the Elite 24 Game for a second straight year, Brown Jr. is your modern-day tall and lengthy point guard. Having already drawn an offer from UNLV since before he ever played his first varsity game as a freshman, Brown has been on the radar since Day 1. Last season as a sophomore, he averaged 16.0 points, 7.9 rebounds and 5.3 assists per outing, earning first-team all-state selection.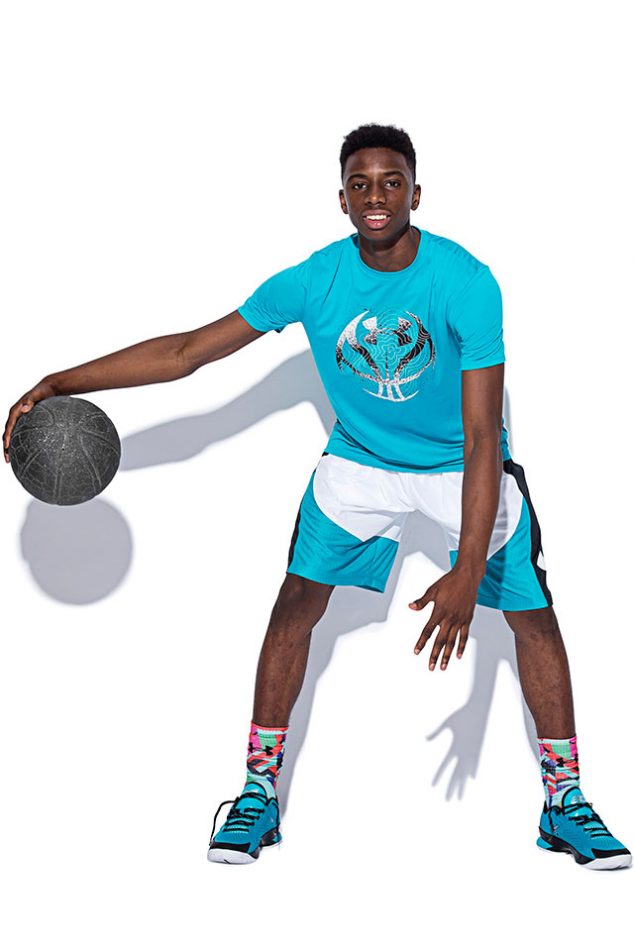 Hamidou Diallo
Woodstock (CT) Academy | G, 6-4, 175 | Class of 2017
A native of Queens, NY, Diallo played two seasons at local John Bowne HS before transferring to Putnam Science Academy in Connecticut last season while also reclassifying from the Class of 2016 to 2017. He led the NY Jayhawks in scoring with 13.7 ppg this summer on the Under Armour Association travel circuit. A five-star prospect with a long list of offers, his Putnam program will be moving to Woodstock this fall due to the school closing.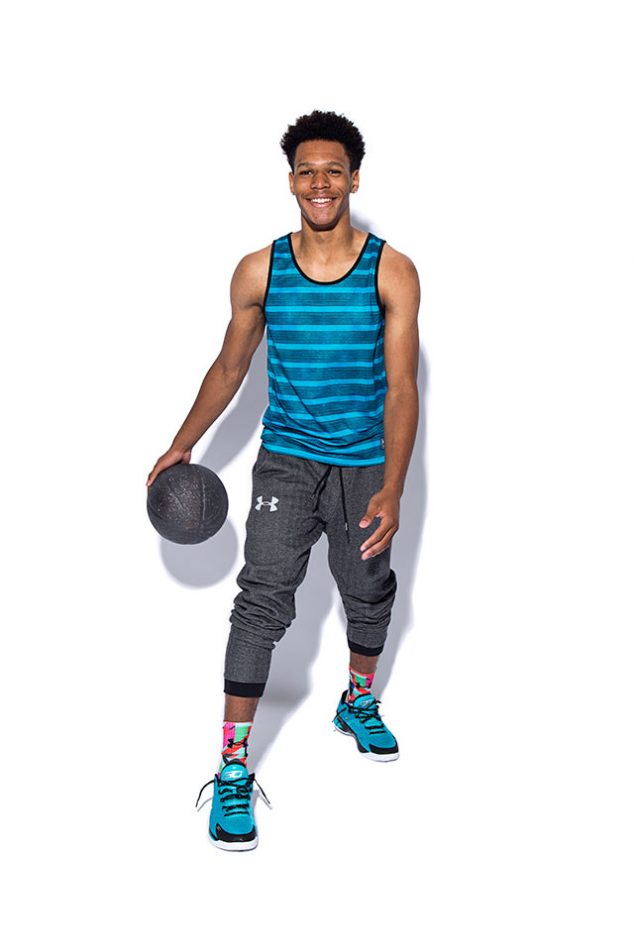 Trevon Duval
Newark (NJ) St. Benedict's | G, 6-3, 175 | Class of 2017
A five-star recruit from Wilmington, DE, Duval has turned heads over the past two years while balling in New Jersey. Last season, he averaged 15.9 points per game en route to helping lead St. Benedict's to the Prep A title as a sophomore. This summer he led the prestigious NBPA Top 100 Camp in assists with 4.7 dimes per game, while also averaging 13.3 points, including a showcase-best 30-point performance.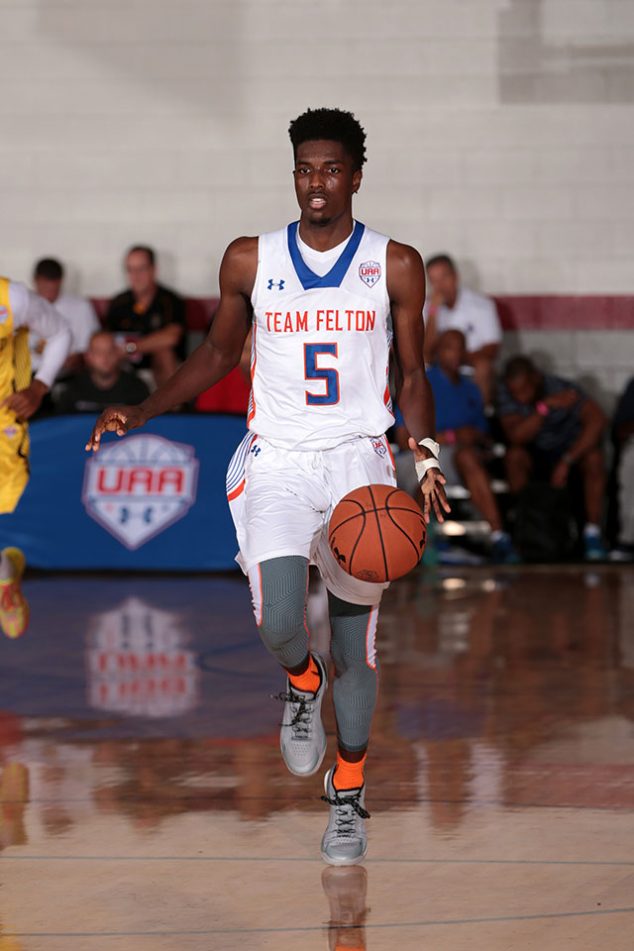 Jalek Felton
Mullins (SC) High | G, 6-3, 175 | Class of 2017
Returning to the Elite 24 for a second straight year, this rising junior earned South Carolina Morning News Player of the Year last season after averaging 28.7 points, 6.5 assists, and 2.4 steals per game. Two years into his high school career, Felton, nephew of Dallas Mavericks guard Raymond Felton, has already surpassed the 1,000 career-point milestone. He announced last December that he plans to suit up for UNC in college just like his uncle did.Terrance Ferguson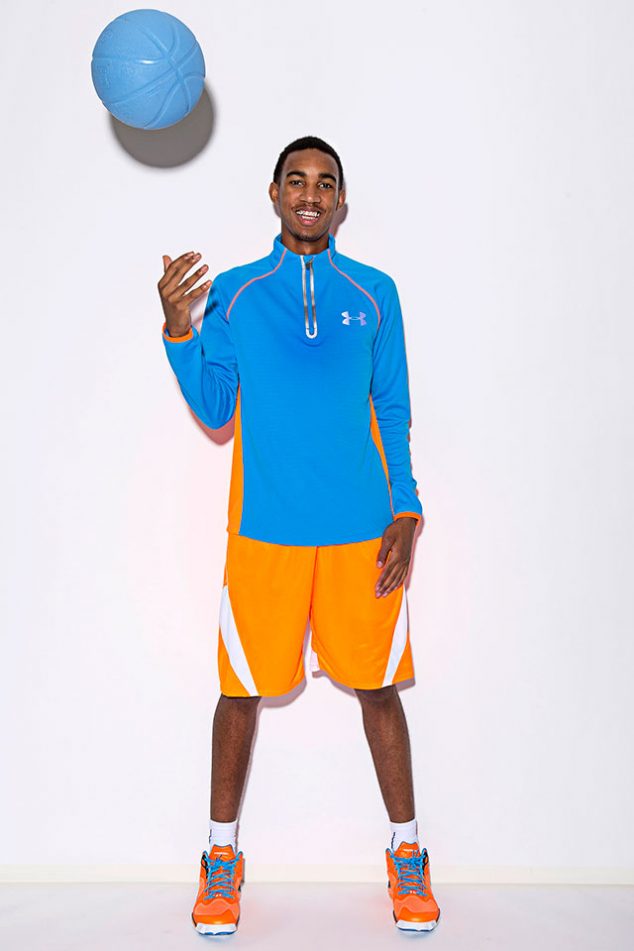 Terrance Ferguson
Dallas (TX) Prime | G, 6-6, 180 | Class of 2016
A member of this summer's USA Basketball U19 FIBA World Championship gold medal-winning squad, Ferguson was only one of four high school players on the team that traveled to Greece. Highly touted for his versatility, the celebrated swingman, who shared the backcourt with UA endorser and Denver Nuggets rookie Emmanuel Mudiay just a couple of seasons ago as a sophomore, was named second-team All-UAA this summer.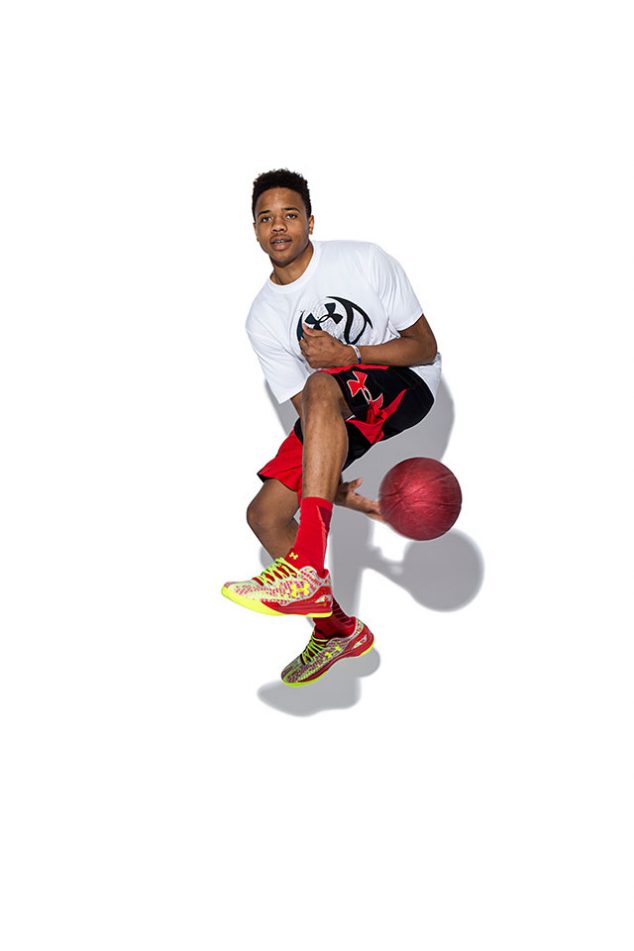 Markelle Fultz
Hyattsville (MD) DeMatha | G, 6-4, 170 | Class of 2016
Just last year, Fultz was an unranked sophomore on the JV team; today he's a top-20 prospect in the Class of 2016. After waiting for his turn at DMV powerhouse DeMatha, playing on the freshman team as a 9th grader and JV as a sophomore, Fultz broke out as a junior in his first varsity season, earning WCAC (Washington Catholic Athletic Conference) POY while leading the top-ranked Stags with 16.8 ppg, 7.9 rpg and 4.3 apg.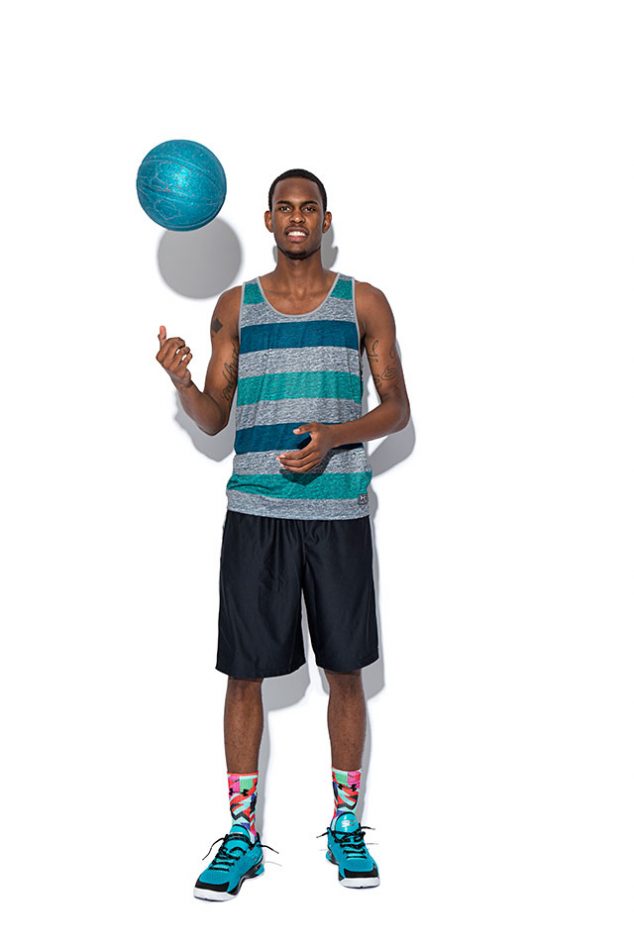 Dewan Huell
Miami (FL) Norland | F, 6-10, 215 | Class of 2016
Huell, who was named Class 6A Player of the Year last season as a junior, helped lead the Vikings to their fourth straight state title after reportedly averaging 19.1 points, 9.3 rebounds and 3.2 blocks. The road to fourpeating was made possible by a Huell's 40-point outburst in a close regional finals game. Norland became the first Miami-Dade County boys' team to fourpeat while also only the fifth team in state history to do so.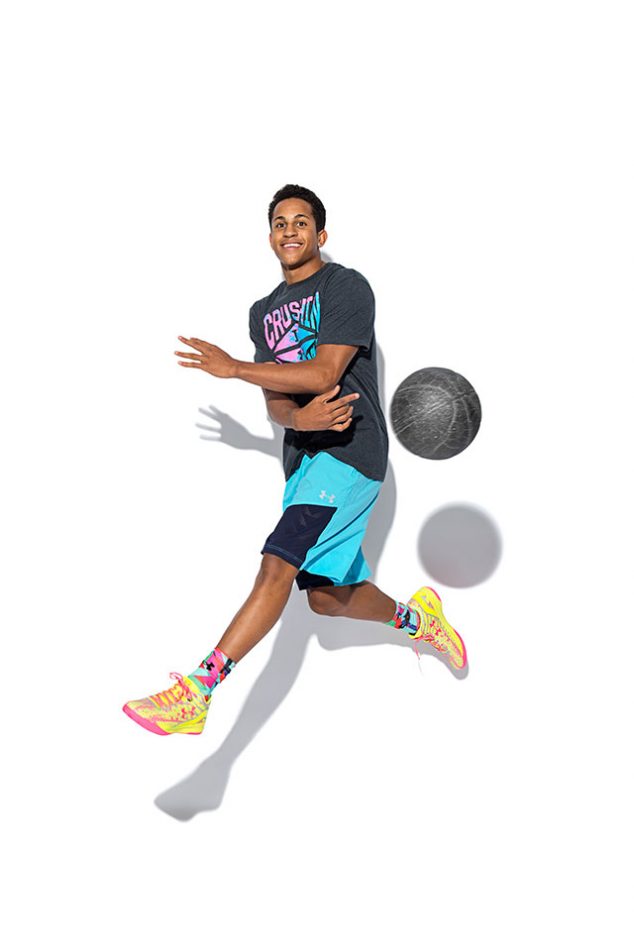 Frank Jackson
Highland (UT) Lone Peak | G, 6-4, 180 | Class of 2016
The third nationally ranked guard slated to come out of Utah powerhouse Lone Peak in the past four years, Jackson transferred to the school as a sophomore after dropping 30 points on the Knights while at Lehi HS as a freshman. After helping lead Lone Peak to a fourth consecutive state title as a sophomore, Jackson, once a BYU commit before re-opening his recruitment last fall, returned last season and averaged 26.9 ppg and 4.5 rpg.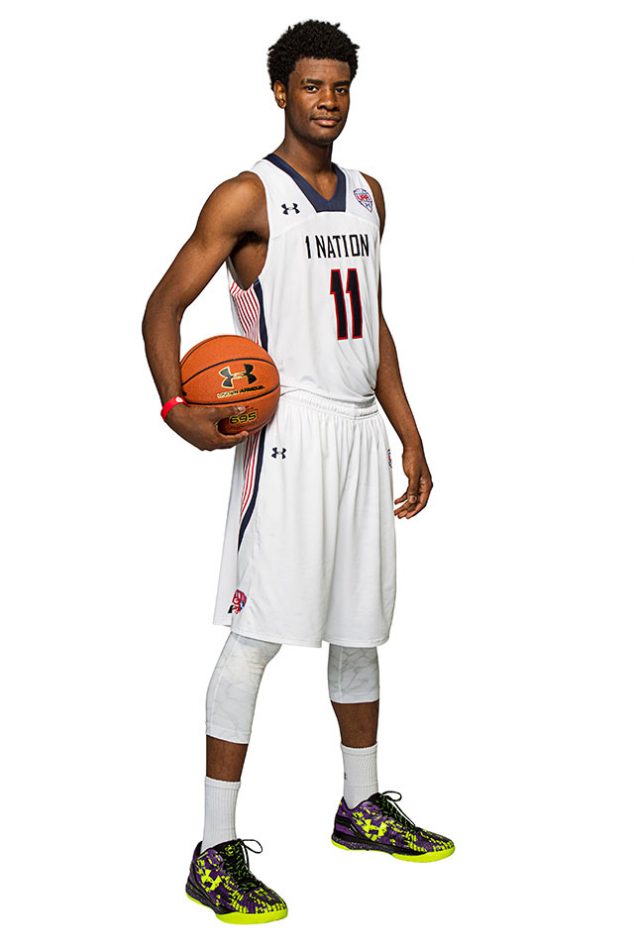 Josh Jackson
Napa (CA) Prolific Prep | G, 6-7, 185 | Class of 2016
Returning to the Elite 24 Game for a second consecutive year, Jackson averaged 18.3 points, 10.0 rebounds and 3.3 assists this summer playing for 1 Nation on the Under Armour Association travel circuit. A candidate for top player in the Class of 2016, this San Diego born swingman grew up in Detroit, where he led Consortium High to its first-ever state title and won local POY honors before moving to California for his junior year.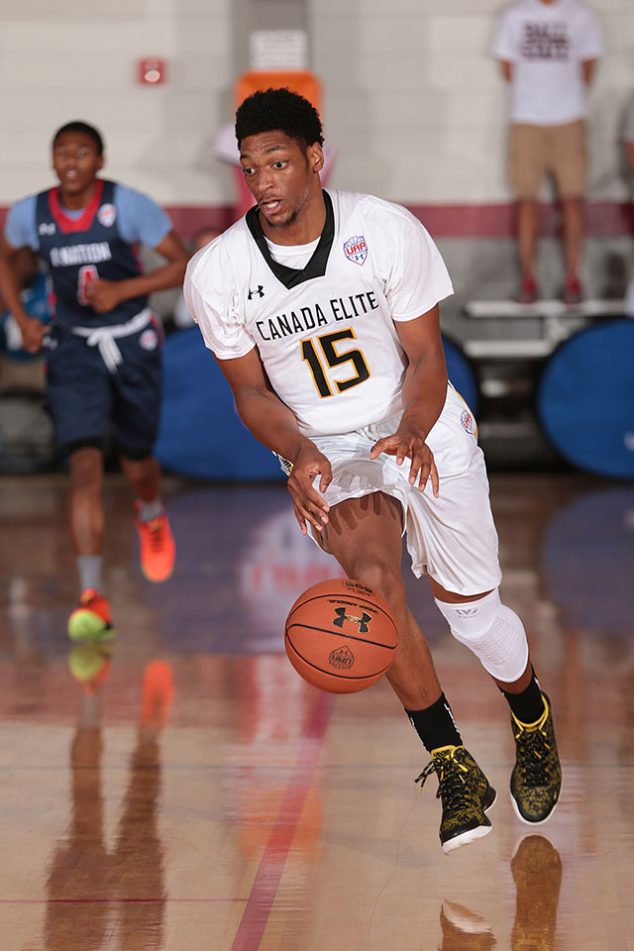 Justin Jackson
Findlay (NV) Prep | F, 6-7, 215 | Class of 2016
A UNLV commit, Jackson is just the latest Canada native to come into the United States and emerge as one of the nation's top recruits. Hooping at national powerhouse Findlay Prep, the Scarborough, Ontario native averaged 14.1 points and 7.1 rebounds per game last season. This summer he represented the Canadian U19 national team at the FIBA World Championships in Greece, where he averaged 14.8 points and helped lead them to a fifth-place finish.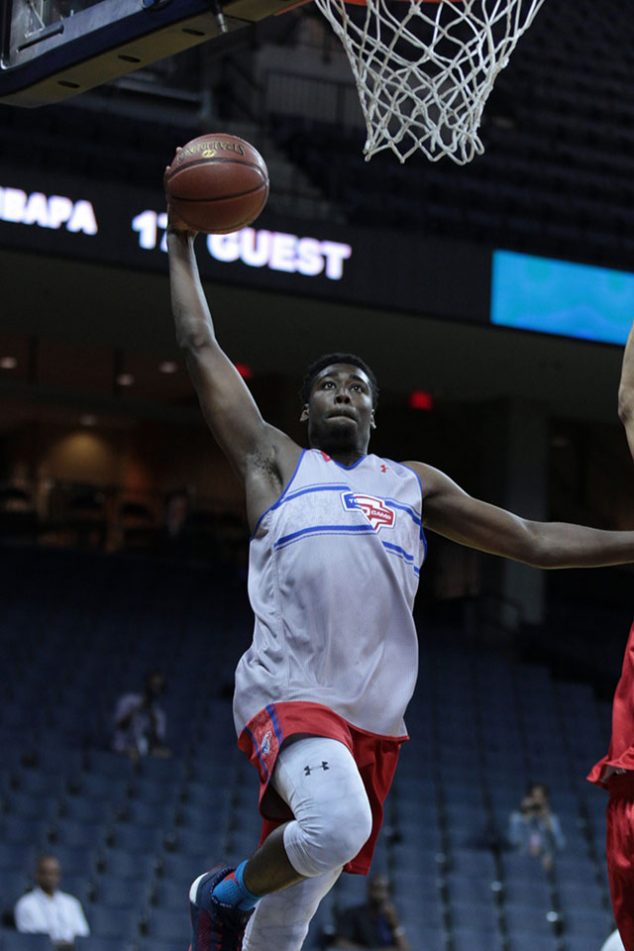 Mario Kegler
Mouth of Wilson (FL) Oak Hill Academy | F, 6-7, 195 | Class of 2016
After hooping alongside Elite 24 alum and 2015 McDonald's All-American Malik Newman as a sophomore, where he helped lead Callaway (MS) to its third straight state title, Kegler transferred to Arlington Country Day School in Jacksonville (FL) last season. Always looking for the next challenge, he has announced he will finish off his prep career at national power Oak Hill Academy this upcoming season. At his most recent tourney last month in Vegas he averaged 17.4 points and eight rebounds.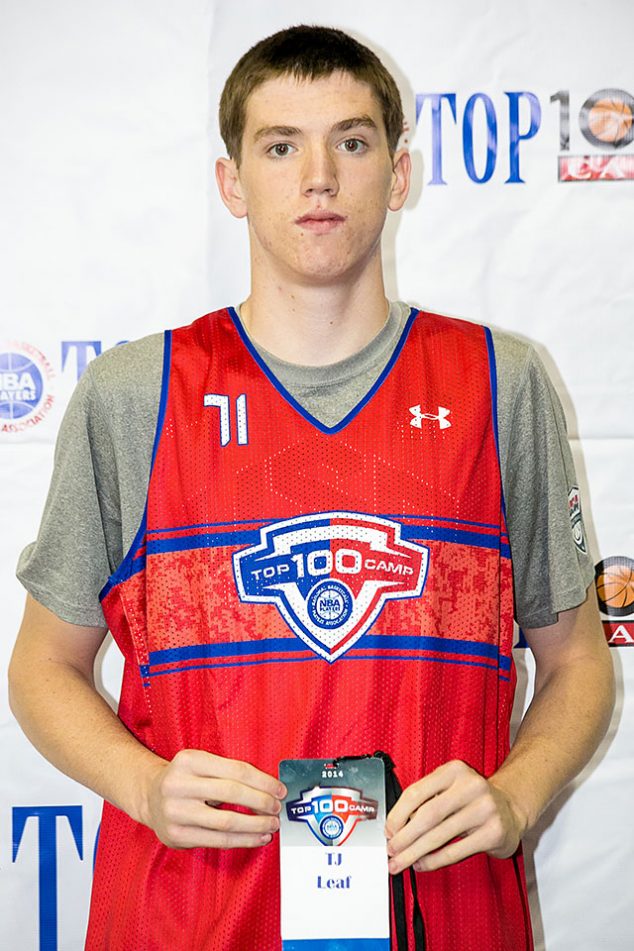 TJ Leaf
El Cajon (CA) Foothills Christian | F, 6-9, 215 | Class of 2016
A one-time Arizona commit, Leaf re-opened his recruitment earlier this month. He averaged 27.4 points, 14.2 rebounds, 4.8 assists and 2.6 blocks in 35 games last season as a junior, ultimately leading the Knights to the Coastal League and San Diego Section Division II titles. After the season, he was named the San Diego Union-Tribune Player of the Year. A native of Tel Aviv, Leaf played for Israel in the U18 European Championships this summer.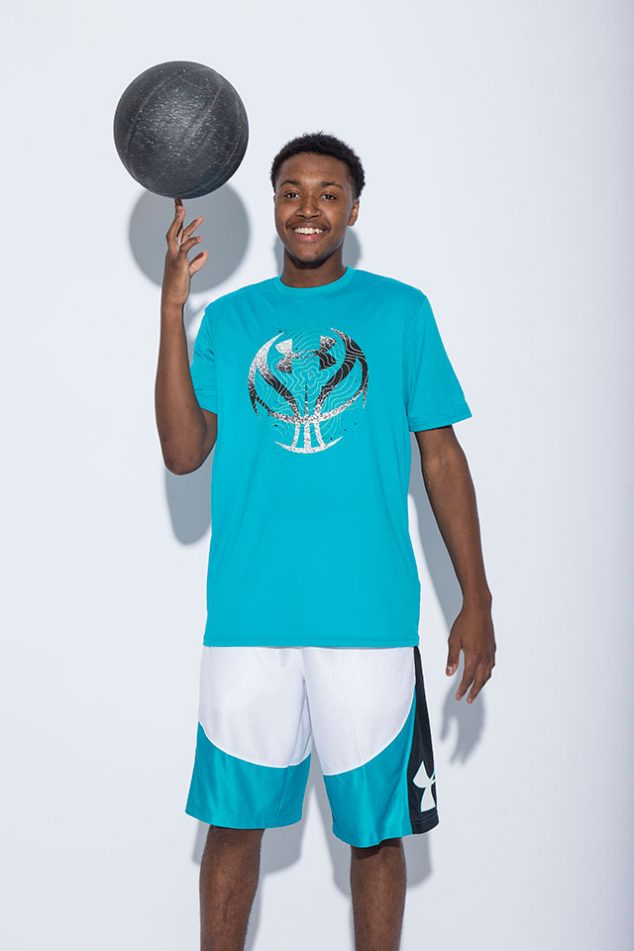 Shamorie Ponds
Brooklyn (NY) Thomas Jefferson | G, 6-0, 155 | Class of 2016
After a breakout junior season averaging 25 ppg, 8 rpg and 6 apg—including a 44-point outing in a non-league matchup—to lead Thomas Jefferson to the PSAL (Public School Athletic League) semi-finals, Ponds was subsequently named the Daily News Brooklyn Player of the Year. Known for his agility and scoring prowess, the rising senior helped lead the Orange Wave to the city title game as a sophomore, starting his first year on varsity.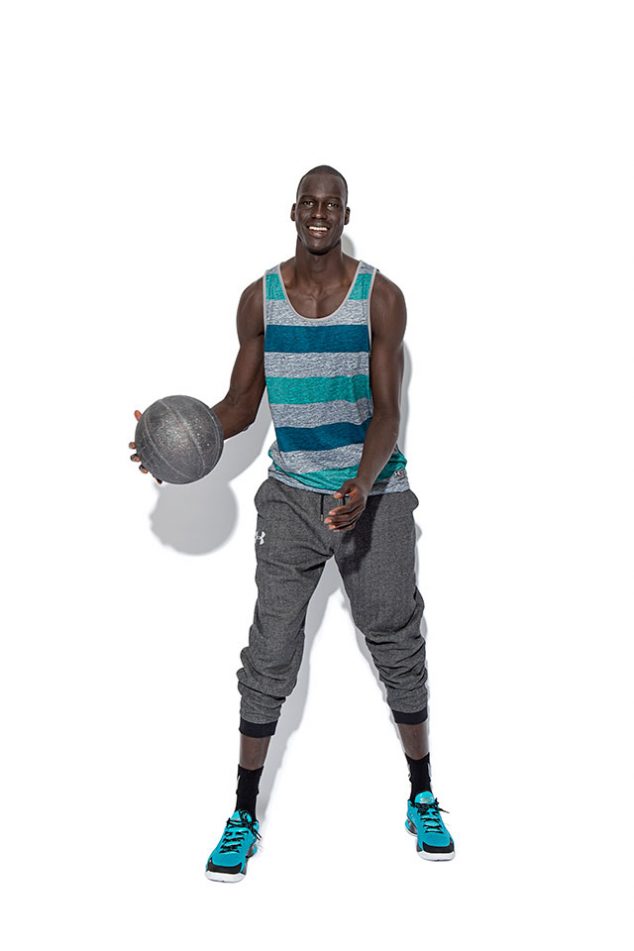 Thon Maker
Orangeville (ONT) Athlete Institute F, 7-0, 205 | Class of 2016
Returning to the Elite 24 Game for another year, Maker led his youth travel team, Canada Elite, to the championship game of the UAA league after averaging 16.5 points and 11.8 rebounds at the UAA Finals in Suwanee, GA, this summer. The week prior, the Sudanese big man led all players at the Under Armour All-America Camp in rebounds (12.5 rpg) and blocks (2.2 bpg).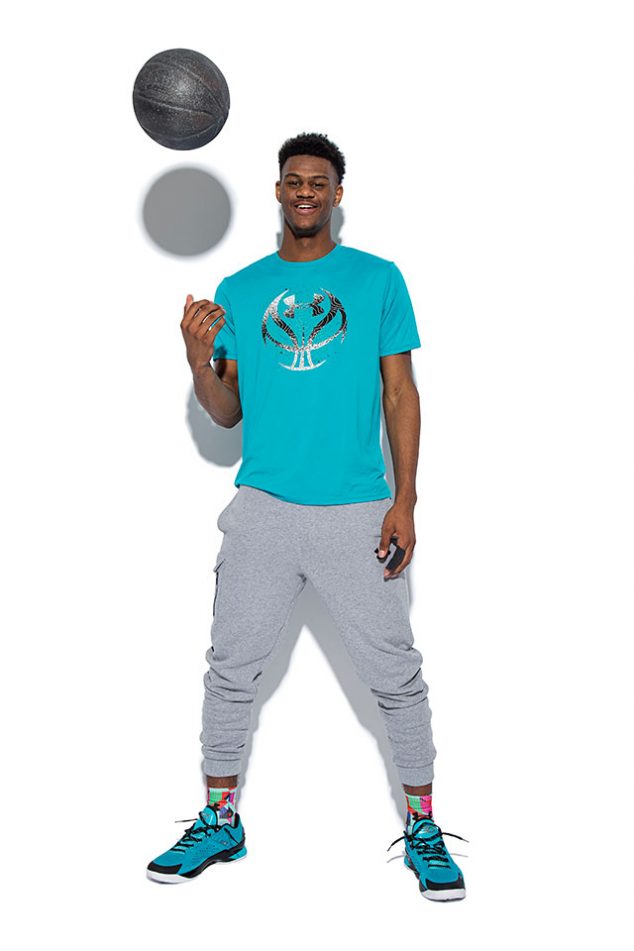 Billy Preston
Dallas (TX) Prime | F, 6-9, 220 | Class of 2017
After averaging 12.5 ppg and 7.2 rpg during the three regular-season sessions of the Under Armour Association circuit while playing for Mo Williams Academy Elite, Preston received first team All-UAA honors this summer. The rising junior hooped at Redondo Union HS in Southern California his freshman year and mid-way through his sophomore season before transferring to the now-defunct Prime Prep Academy in Dallas last January.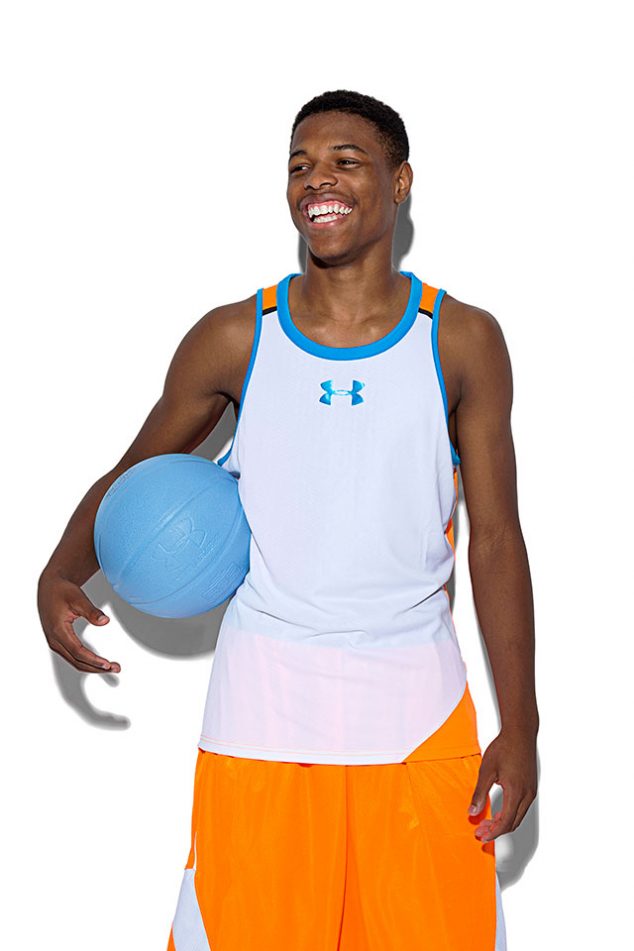 Dennis Smith Jr. (Injured)
Fayetteville (NC) Trinity Christian | G, 6-3, 180 | Class of 2016
Though injured and unable to play in this year's game, Dennis Smith Jr. is a walking highlight-reel when healthy. After having averaged 21.8 points and leading the Crusaders to a 23-10 record and the North Carolina Independent Schools Athletic Association's Class 1A state semifinals, the five-star guard earned the North Carolina Boys Gatorade Player of the Year honor last season as a junior.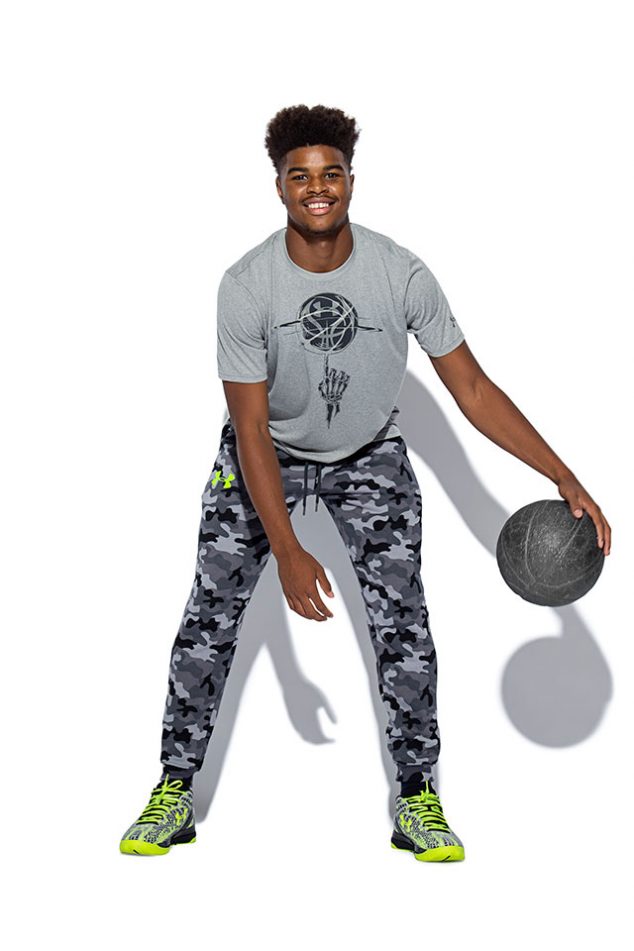 MJ Walker
Jonesboro (GA) High | G, 6-5, 205 | Class of 2017
A two-sport standout athlete who holds DI scholarship offers in football from an array of BCS programs, Walker can also hold his own on the hardwood. Last season as a sophomore, he earned Region 4-A Player of the Year after averaging 17.3 points per game and leading Jonesboro to a second straight state title. He dropped 30 points in the semis and followed it with a 22-point outing in the championship game.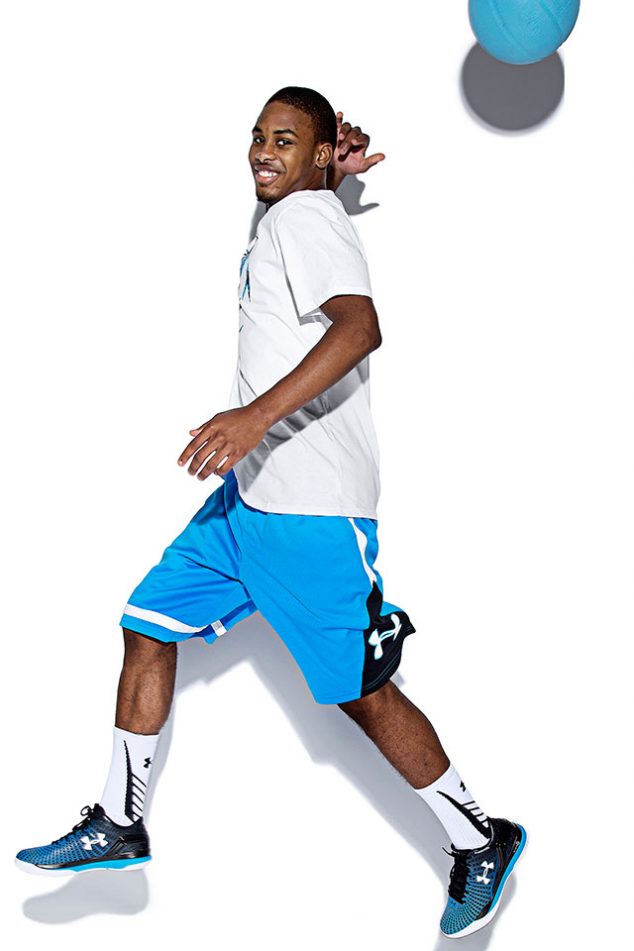 Seventh Woods
Columbia (SC) Hammond | G, 6-2, 175 | Class of 2016
A YouTube prep basketball Hall of Famer, Woods is regarded as one of the most athletic and explosive players at the high school level. He led Hammond to the SCISA (South Carolina Independent School Association) Class 3A state title after averaging 16.3 ppg, 3.7 apg and 3.6 spg last season as a junior. The championship ended a 16-year drought for Hammond after Woods scored 17 of his game-high 19 in the fourth quarter of the title game.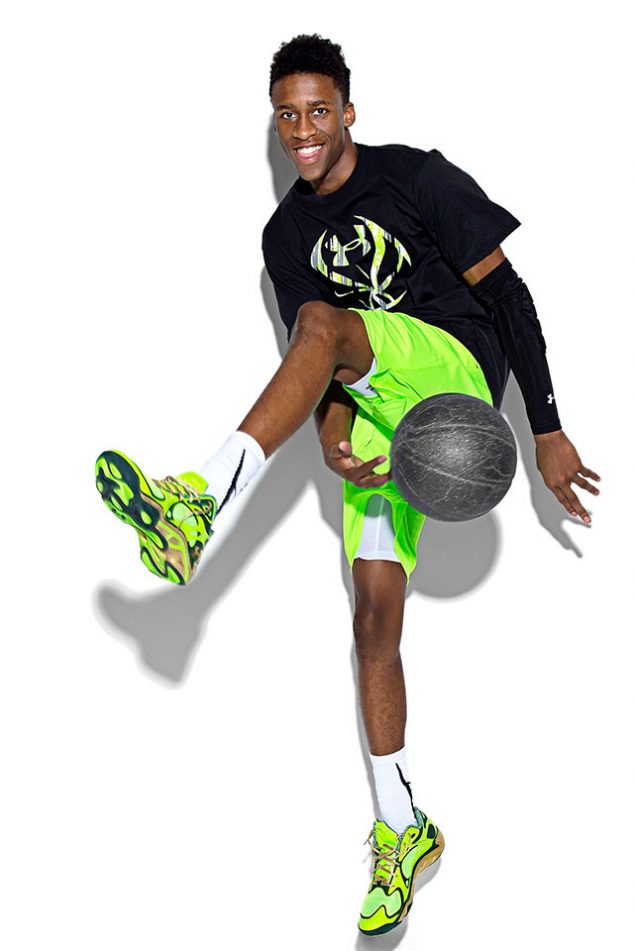 Kobi Simmons
Alpharetta (GA) St. Francis | G, 6-5, 170 | Class of 2016
Originating from Brooklyn, Kobi Simmons has been tearing up the prep scene down South for the past three years. Having led the Knights to three consecutive state title game appearances, and having won the past two years, this rising senior has emerged as one of the top guards in the Class of 2016. After averaging 21.2 points and 4.2 assists last season as a junior, he'll be looking for a fourth straight trip to the state championship game this upcoming season.
Rawle Alkins
Middle Village (NY) Christ the King | G, 6-5, 230 | Class of 2016
A Canarsie, BK, native, Alkins, who averaged over 20 points last season as a junior, is the only one to ever play varsity at NYC powerhouse Christ the King Regional HS since freshman year—despite a long alumni list that includes the likes of Lamar Odom and Speedy Claxton. The rising senior led CTK to the city title the past three seasons, the first CHSAA (Catholic High School Athletic Association) program to three-peat in 34 years.
Wenyen Gabriel
Wilbraham (MA) Wilbraham & Monson Academy | F, 6-9, 205 | Class of 2016
Unranked and without a single scholarship offer just a year ago, Gabriel has risen up the charts this summer just as fast as anyone in the prep scene. He transferred to Wilbraham & Monson last season, opting to repeat his junior year and reclassify to the Class of 2016. With a reported 7-1 wingspan and an inside-outside threat, he put up 21 points and 13 rebounds last month in Las Vegas on national television for any remaining doubters.
(All images courtesy of Under Armour)