The prestigious Elite 24 festivities, which bring together 24 of the top high school prospects in the nation for an annual outdoor all-star game, will be returning to Brooklyn for a fourth consecutive year (third straight year at Pier 2) this weekend.
For those that can't make it out to the prestigious game, you can catch it live on ESPNU on Saturday night, August 20 at 7:30 p.m.
After breaking down the first 10 games in the event's history earlier this week, here's a player-by-player breakdown of the kids partaking in the 11th installment of the Under Armour Elite 24 game:

TEAM CLUTCH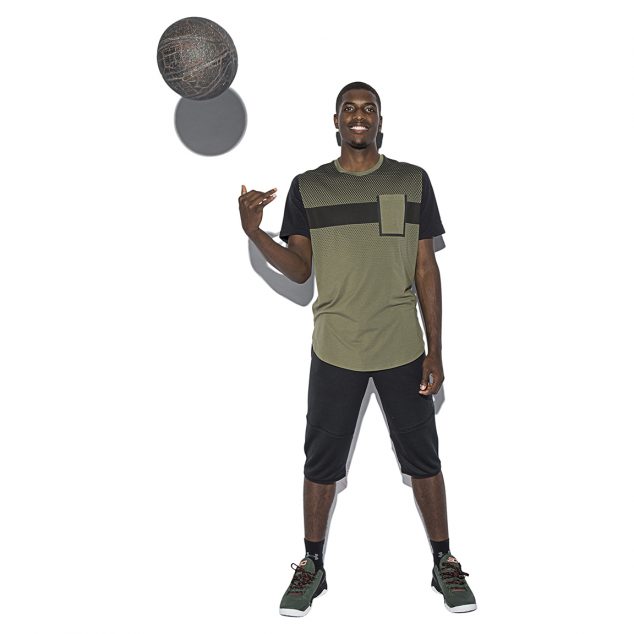 Jalek Felton
6-3, SG, Gray Collegiate (West Columbia, SC), Senior
Nephew of NBA guard Raymond Felton, Jalek returns to the Elite 24 for a third consecutive year. This summer he led the 17U UA Association travel circuit in steals (2.5), finished fourth in assists (5.0) and sixth in scoring (19.0).
Jahvon Quinerly
6-0, PG, Hudson Catholic (Jersey City, NJ) Junior
One of two Hudson Catholic hoopers and one of three UAA SportsU 16U players invited, Quinerly led his AAU squad in scoring (14.8) during regular season, while finishing second in assists. He's a top-40 national prospect in the 2018 class.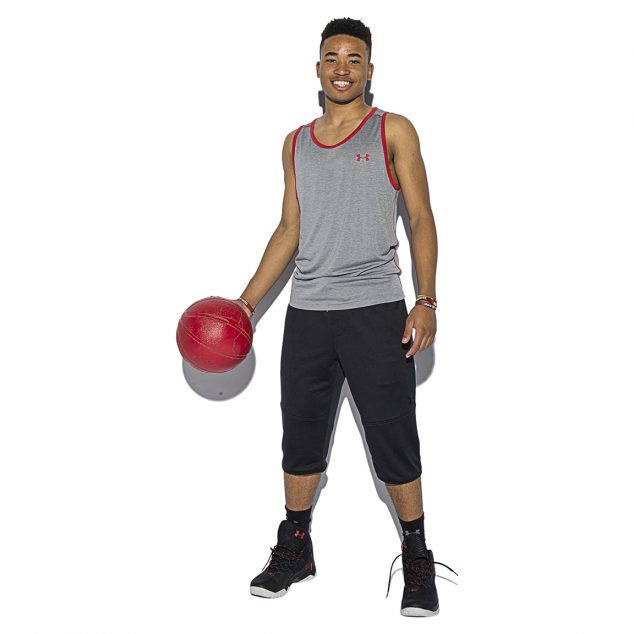 Devon Dotson
6-2, PG, Providence Day (Charlotte, NC), Class of 2018
After helping lead Team Charlotte to a 11-1 regular season record in the UA Association, Dotson averaged 22.3 points in the Finals session, falling a win short of reaching the championship game for a second consecutive year.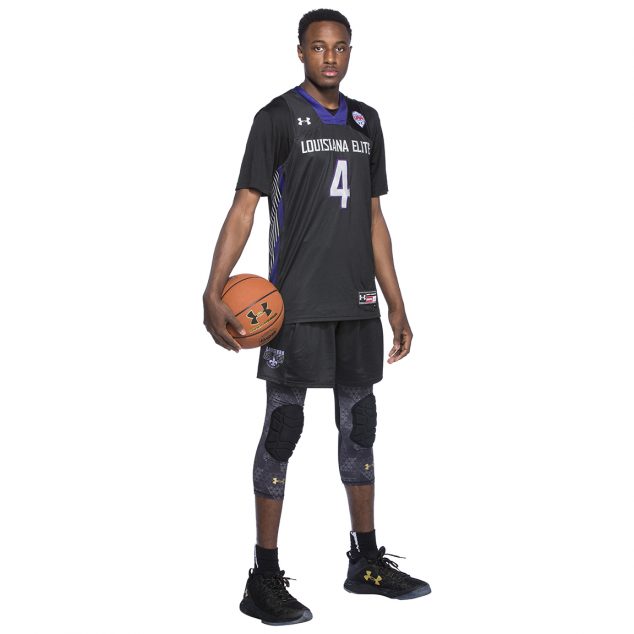 Josh Anderson
6-5, SF, Madison Prep (Baton Rouge, LA), Senior
Despite breaking his wrist early in the season, Anderson was still able to fight his way past it and lead Madison Prep to the Class 2A state title after averaging 18.1 points, 5.8 assists and 4.6 rebounds last season.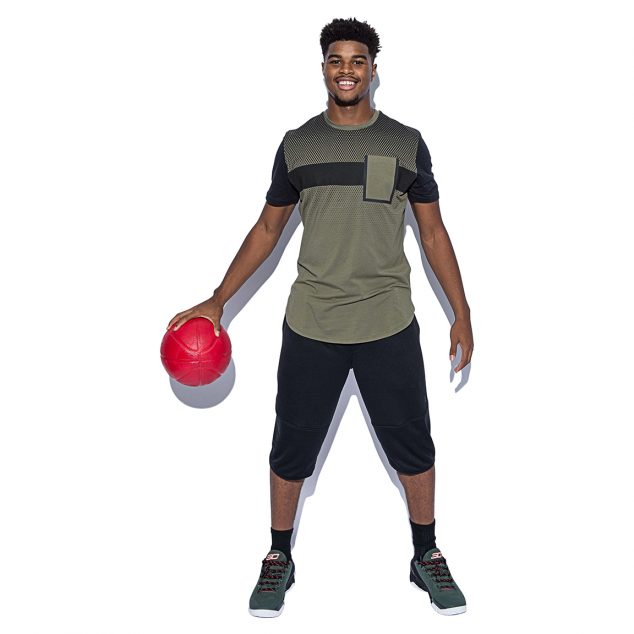 MJ Walker
6-5, SG, Jonesboro (GA) High, Senior
A two-sport standout athlete who has accumulated offers in both football and basketball, he was the UA Association's regular season leading scorer with 20.7 points per game. Walker has also led Jonesboro to three consecutive state title game appearances.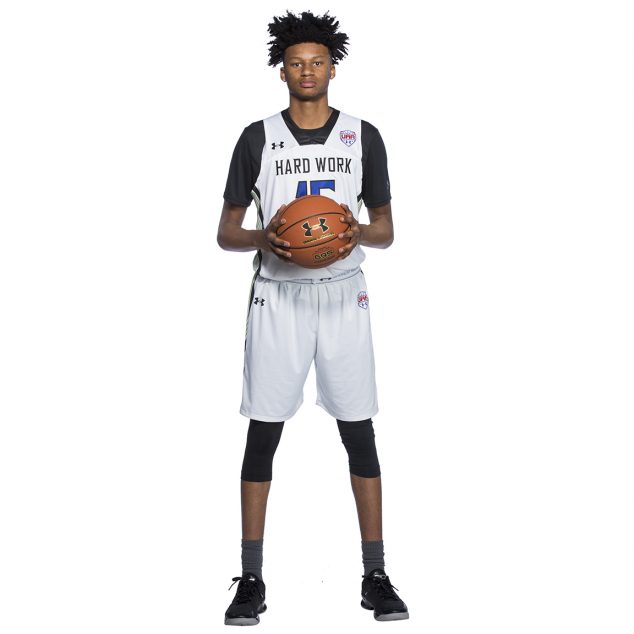 Gerald Liddell
6-6, SF, Steele (Cibolo, TX), Junior
As only a sophomore last season, Liddell was named TABC 5A first-team All-State after averaging a team-high 17.3 points and 8.2 rebounds per game. He is one of 14 rising juniors participating in this year Elite 24 festivities.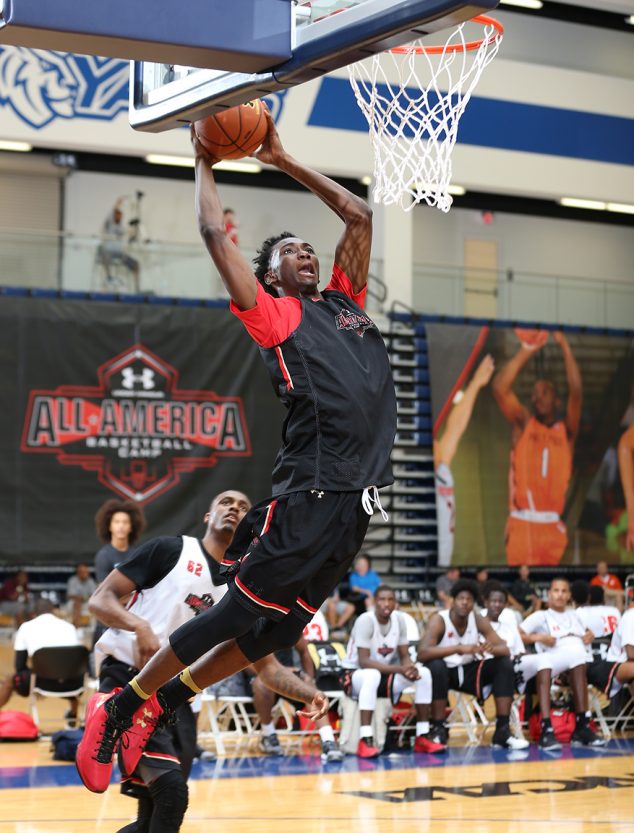 Sidney Wilson
6-7, SF, Brewster Academy (Wolfeboro, NH), Junior
In UA Association this summer, Wilson, a Bronx native, averaged 16.3 points, 6.3 rebounds and 1.4 blocks – top-8 in the league in all categories. He reclassified to the 2018 class this summer and transferred to New Hampshire's Brewster Academy.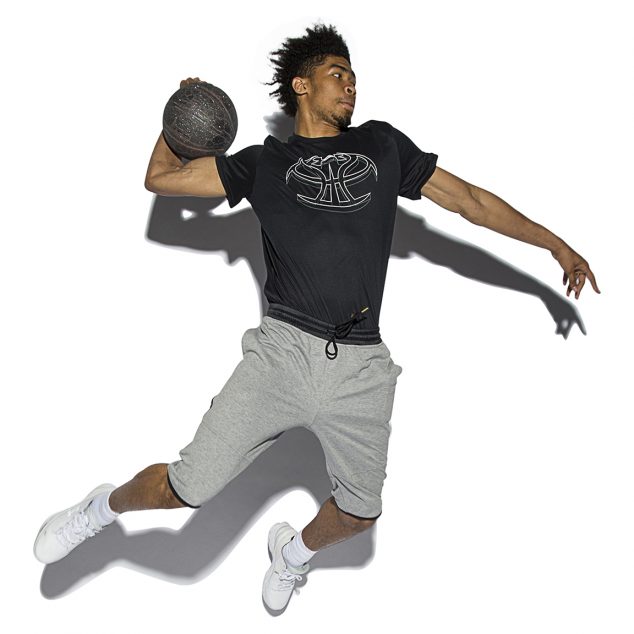 Nick Richards
6-11, C, The Patrick School (Elizabeth, NJ), Senior
A native of Jamaica who has only been playing organized basketball for about three years, Richards has exploded in the American prep hoops scene over the last couple of years for his ability to crash the boards and finish.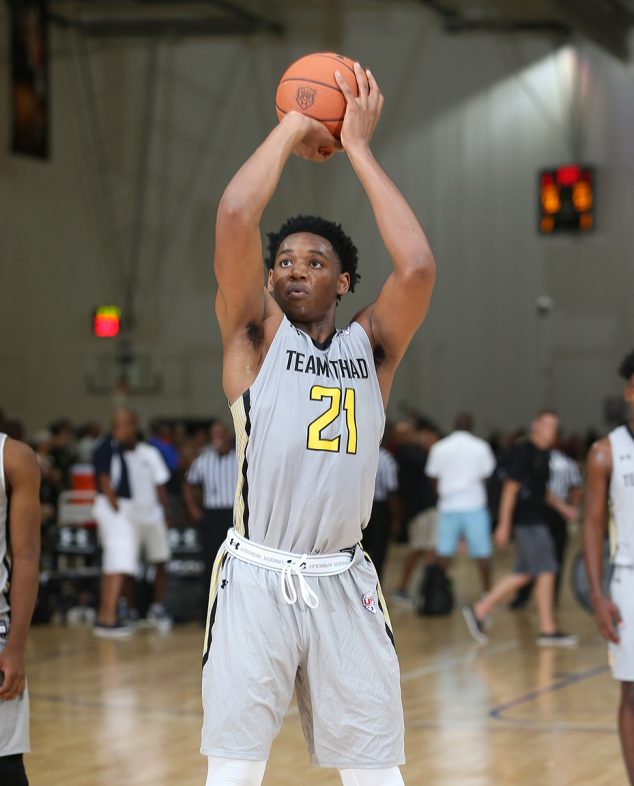 Austin Wiley
6-10, PF, Spain Park (Birmingham, AL), Senior
An Auburn-commit, Wiley, who's mother Vickie Orr hooped collegiately at Auburn and was part of the 1992 bronze-winning Barcelona Olympic team, averaged 27.1 points, 12.1 rebounds and 2.9 blocks per game last season as a junior.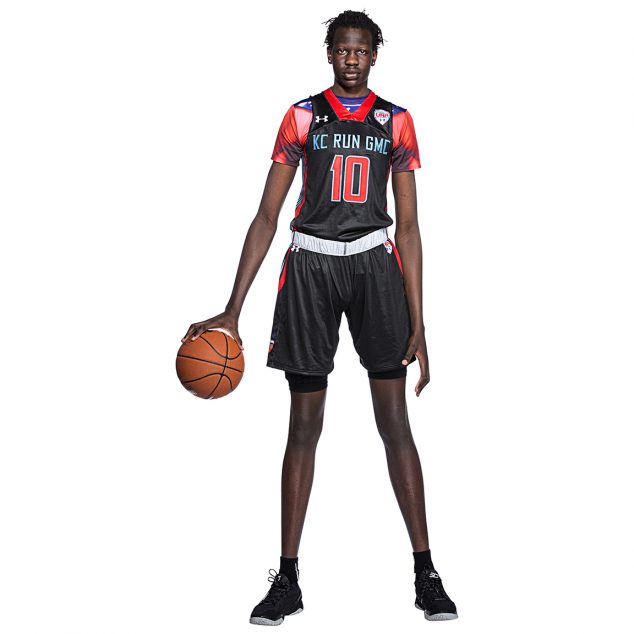 Bol Bol
6-11, PF, Bishop Miege (Mission, KS), Junior
Son of the late Munute Bol, a 7-7 former NBA shot-blocking machine and renowned humanitarian activist, this rising junior, who was born in South Sudan, has emerged as a major prospect much due to his inside-outside versatility.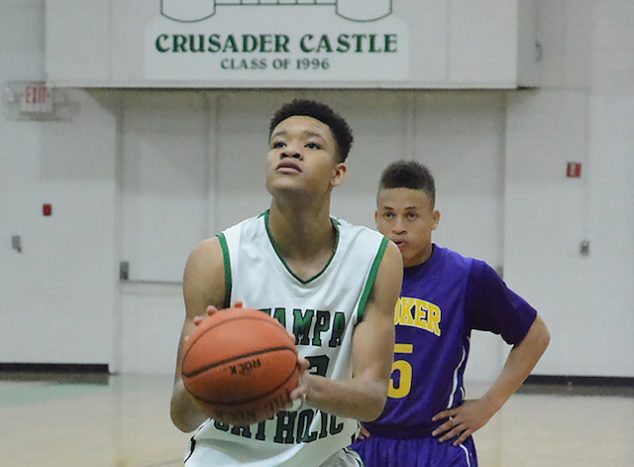 Kevin Knox
6-8, SF, Tampa (FL) Catholic, Senior
The son of two former Florida State athletes (dad was a wide receiver for the 1996 national championship team and a 6th round NFL draft pick; mom played volleyball), Knox has been a top ranked prospect in basketball and football.
(Photo: IG @Tampa_Catholic, Michael Groff)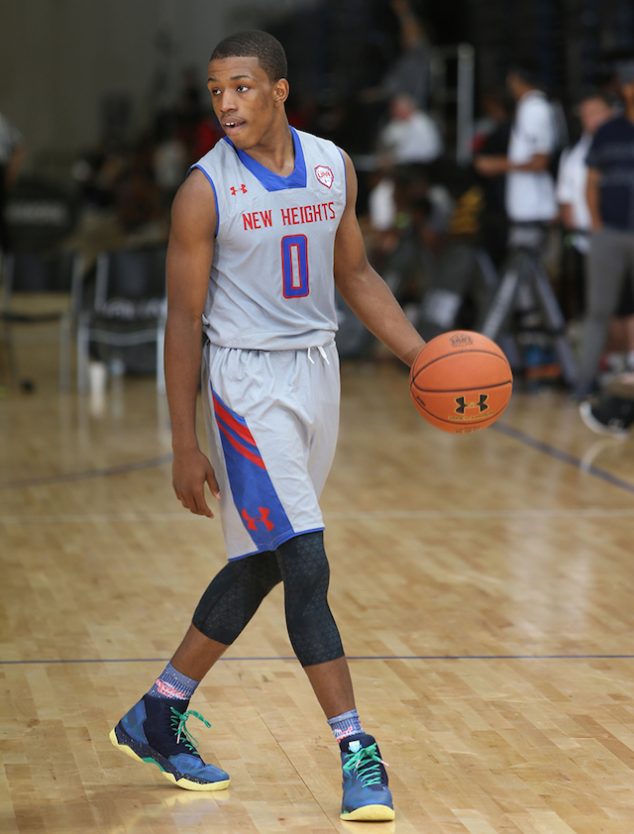 Isaiah Washington
6-1, PG, St. Raymond HS, (Bronx, NY), Senior
A local Internet sensation thanks to his dazzling ball-handling skills and finishes, Washington hooped for the NYC-based New Heights in the UA Association this summer, averaging 13.6 points, and a team-high and league's third-best 5.2 assists.
TEAM DRIVE 
Nickeil Alexander-Walker
6-5, SG, Hamilton Heights Christian (Chattanooga, TN), Senior
A Toronto native who committed to Virginia Tech in May, Alexander-Walker led the UA Association travel circuit in free throws made this summer, while also leading Canada Elite in scoring with 15.2 ppg.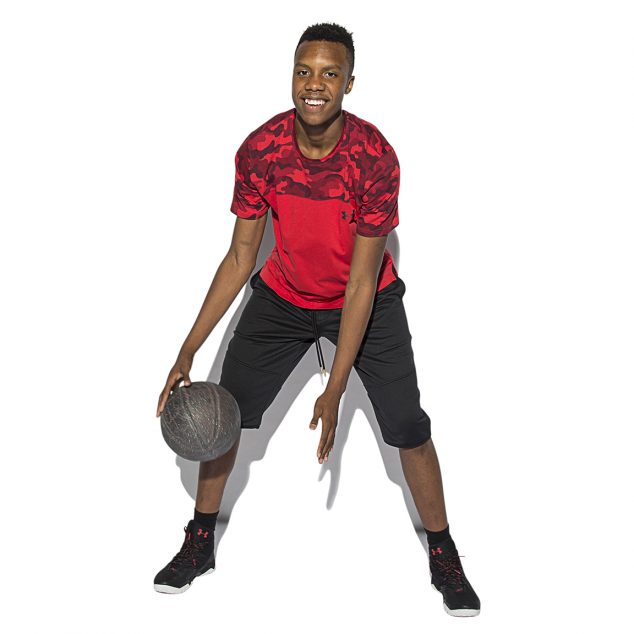 Louis King
6-7, SF, Hudson Catholic (Jersey City, NJ), Junior
One of three players from the UA Association's SportsU 16U team slated to play in the prestigious game, King, finished top-3 in scoring, rebounds, assists and steals for the Garden State-based squad this summer.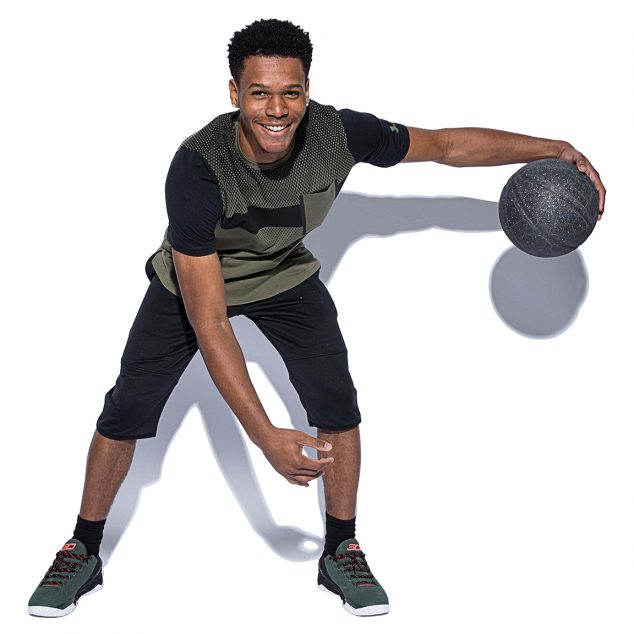 Trevon Duval
6-3, PG, Advanced Prep (Dallas, TX), Senior
A top-5 national prospect, Duval, who hails from Delaware, finished fifth in assists (4.9) during the UA Association travel circuit this summer, while tied for second in steals (2.0), ultimately leading his WE-R1 squad to the 17U title.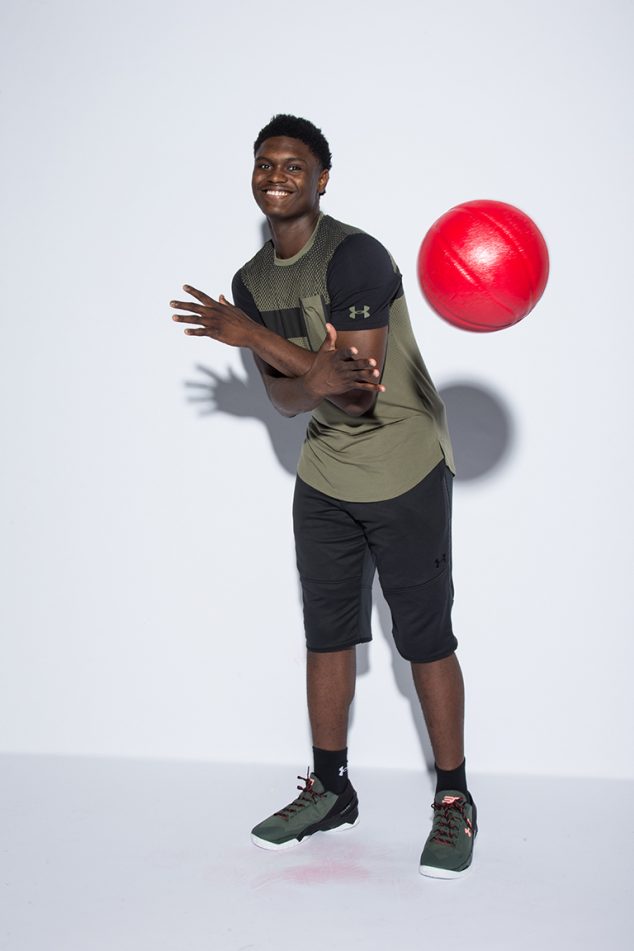 Zion Williamson
6-7, SF, Spartanburg (SC) Day School, Junior
Fresh off a state title and winning MVP accolades at the 2016 NBPA Top 100 Camp in June, Williamson has showed out in a big way this summer and made his case in the Class of 2018 rankings.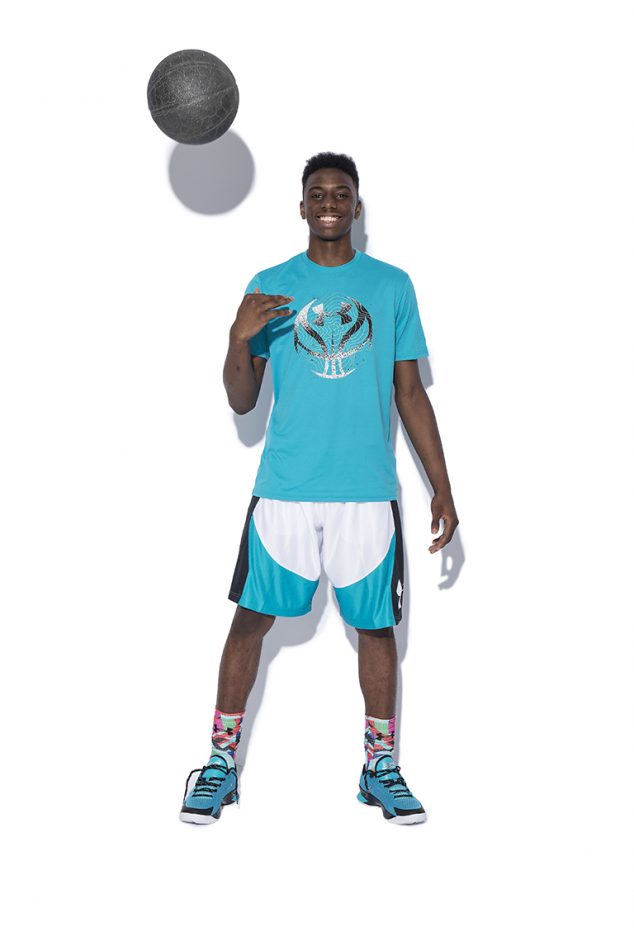 Hamidou Diallo
6-5, SG, Putnam (CT) Science Academy, Senior
Diallo, a Queens, NY, native and returning E24 participant, is regarded as arguably the most explosive guard in the nation and a top-10 prospect. After two seasons at local John Bowne HS, he transferred to Putnam Science in CT in 2014.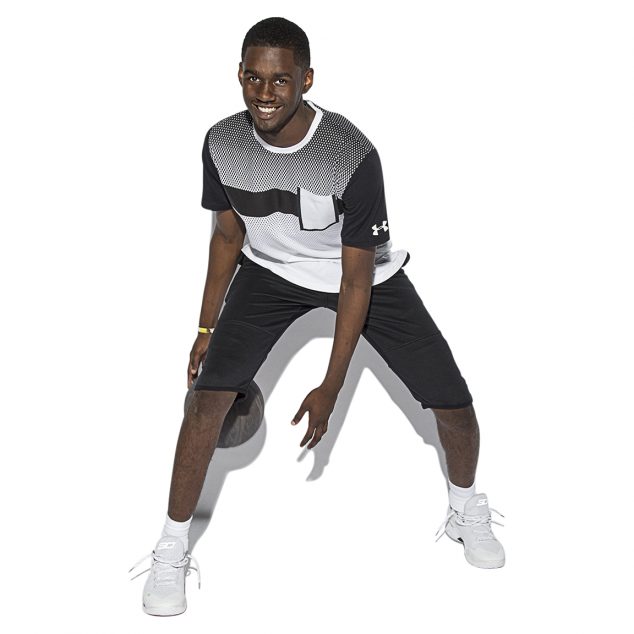 Khavon Moore
6-8, SF, Westside High (Macon GA), Junior
Hooping in the UA Association's 16U group with the Atlanta Xpress this summer, Moore led the team in scoring with 16.5 points per game, finishing top-6 in the entire league. He is one of two players representing the Peach State.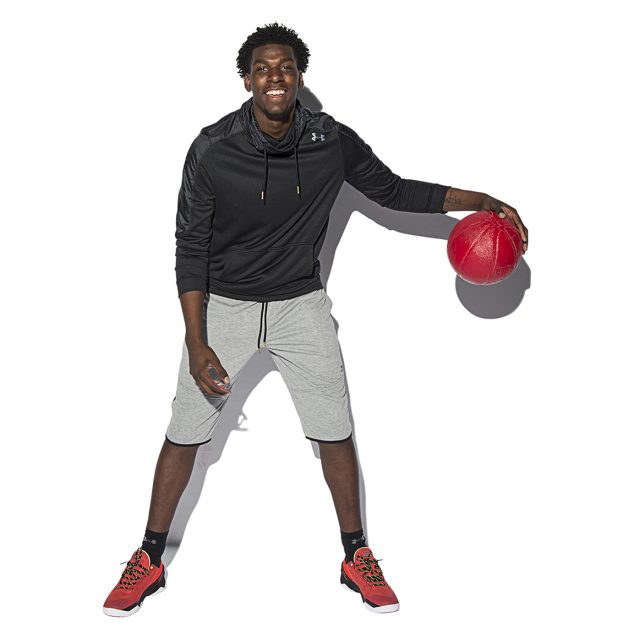 Nazreon Reid
6-9, PF, Roselle (NJ) Catholic, Junior
Reid, one of multiple Garden State natives, hooped with the SportsU 16U team in the UA Association this summer, where he was the team's second leading scorer (11.8) and its top rebounder (8.8), which was third best in the league.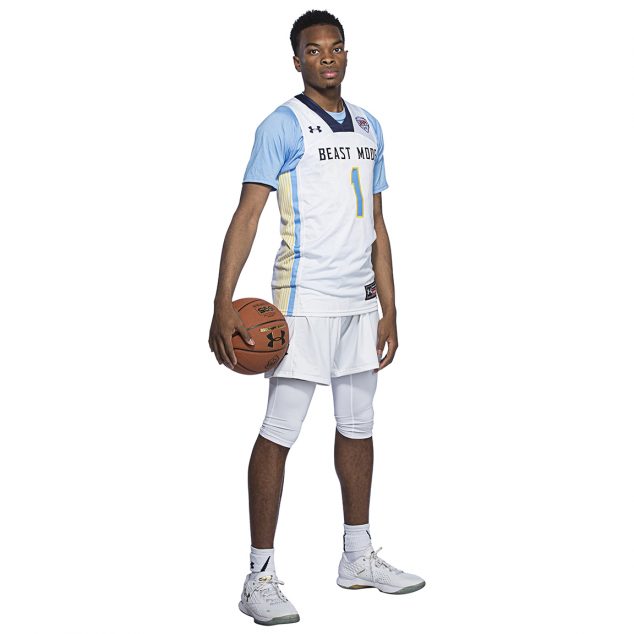 Javonte Smart
6-3, PG, Scotlandville (Baton Rouge, LA), Junior
As a sophomore last season, Smart earned the Gatorade Louisiana Boys Player of the Year award after leading Scotlandville to a 34-3 record and the Louisiana Class 5A championship game, averaging 22.4 ppg, 7.2 apg and 6.9 rpg.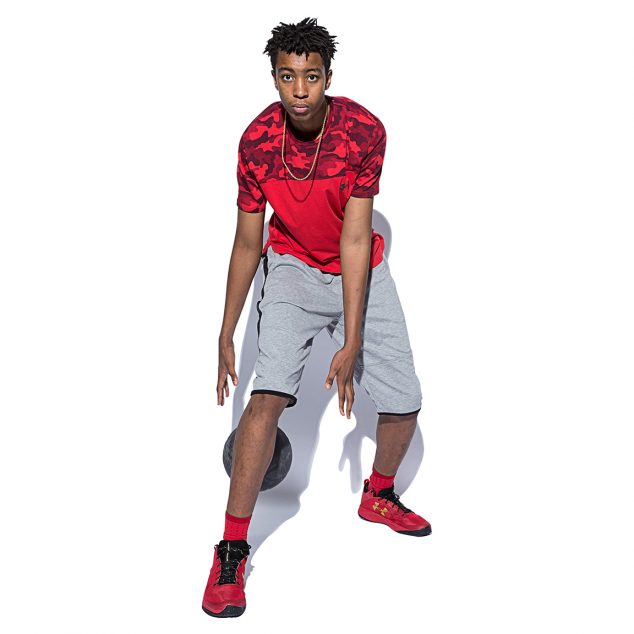 Moses Brown
6-11, C, Archbishop Molloy (Queens, NY), Junior
A rising junior at famed NYC Catholic school Archbishop Molloy, which has produced the likes of Kenny Smith, Kenny Anderson, and Russ Smith, Brown hooped with the New Heights 17U squad this summer, where here averaged 7.5 points and 5.9 rebounds.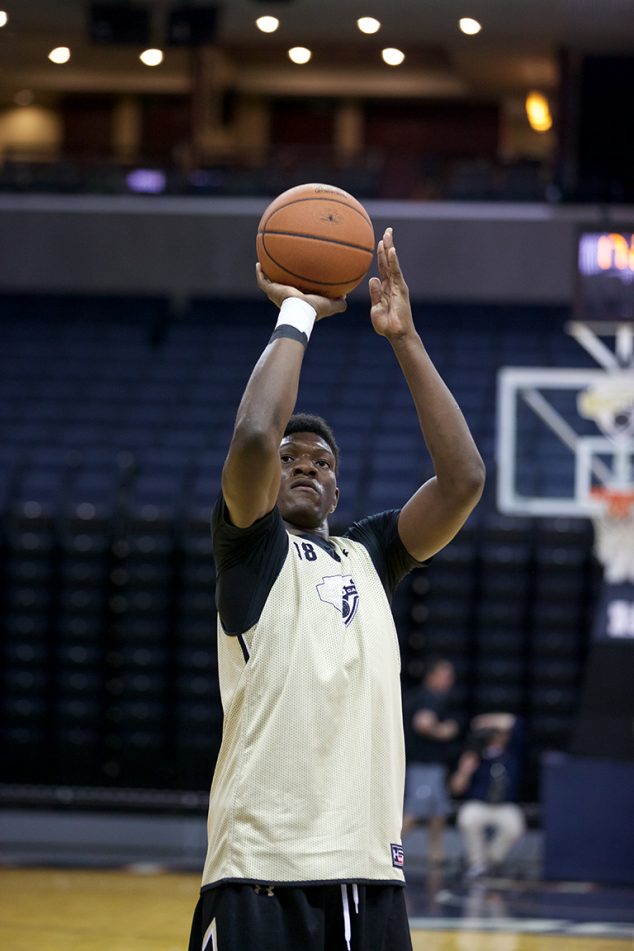 Silvio de Sousa
6-9, PF, Montverde (FL) Academy, Junior
A native of Angola, De Sousa came to America in early 2015 and has attended national powerhouse Montverde since his arrival, where he's emerged into one of the top prospects in the Class of 2018.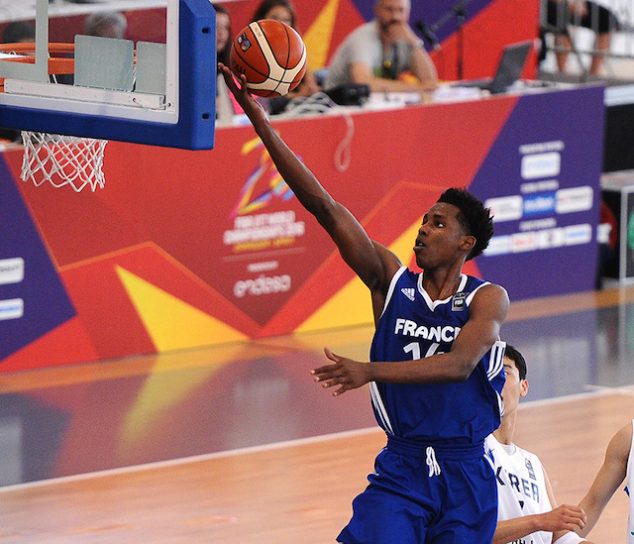 Jaylen Hoard
6-8, SF, Wesleyan Christian (High Point, NC), Junior
Slated to make his American HS debut this fall, Hoard hails from France, where he's attended school up until this year. His father hooped at Murray State. Hoard averaged 22.4 points and 5.7 rebounds at the FIBA U17 World Championships.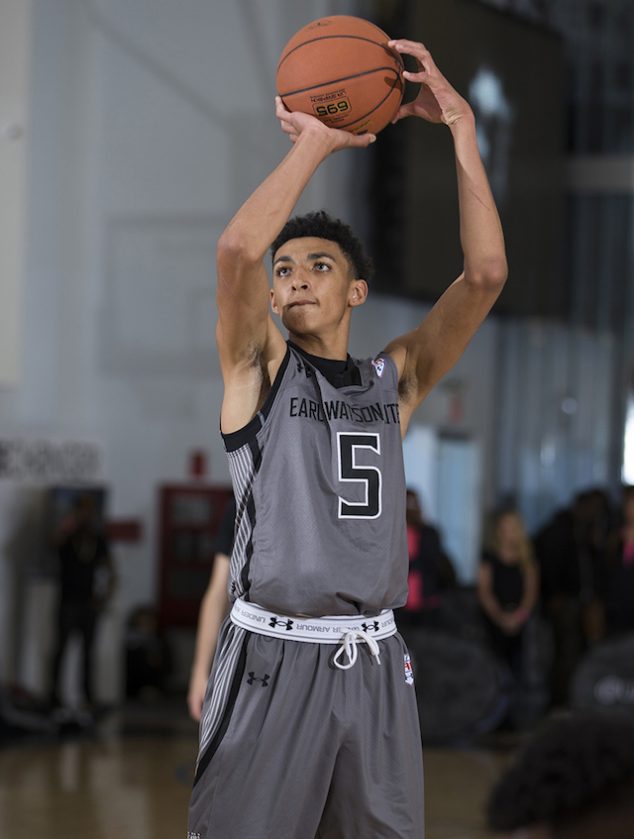 Miles Norris
6-9, PF, Mater Dei (San Diego, CA), Junior
Despite only being a sophomore last season, Norris averaged team-highs of 14.8 points and 10.6 rebounds en route to a 20-8 record. He's started every game he's played in his first two years.
Photos courtesy of Kelly Kline/Under Armour