Quietly one of the best season-opening events in high school basketball each season, the 2017 Chicago Elite Classic tips off on Friday.
Tyler Ulis, Jayson Tatum, Jabari Parker, Markelle Fultz, Jahlil Okafor and Stanley Johnson are alums of the event, and the 2017 version once again promises plenty of nationwide starpower. This weekend, Whitney Young boys basketball coach Tyrone Slaughter's and Simeon boys basketball coach Robert Smith's teams play hosts to squads from as far as Kansas and South Carolina.
"It's growing," Smith told SLAM this week of the event, now in its sixth year. "People look forward to it now. You can start to feel a buzz around the city just before Thanksgiving time."
The 2017 Classic is the first-ever to feature a pair of girls' matchups, and the games span over two days (December 1-2) at UIC-Pavilion in Chicago. Leading up to the games, teams were treated to interactive sessions with key community members, including former NBAer Bobby Simmons, to learn about life skills and personal development beyond the basketball court.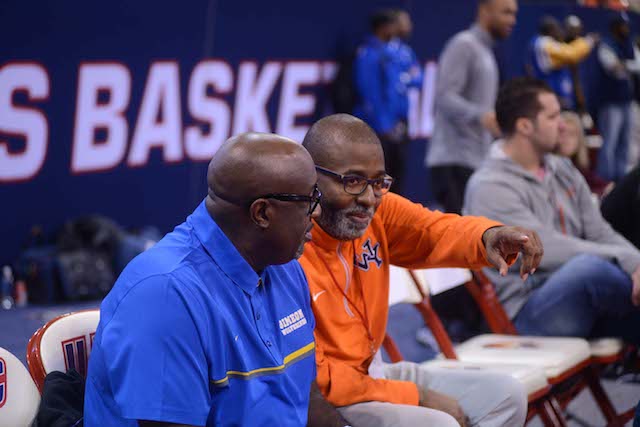 "We wanted it to be for Chicago. We wanted to bring in teams from around the country to play, but this is for Chicago, something positive," says Smith. "We just want [the visiting teams] to see our beautiful city. The real Chicago, not just what they see on TV."
This year's main event will see host Simeon open its 2017-18 season against Chaminade (St. Louis) Prep, a hoops program that boasts recent NBA alums like Tatum and Bradley Beal. Simeon star senior Talen Horton-Tucker, a 6-5 Iowa State commit who says he's modeled his versatile game after a blend of Paul Pierce, LeBron James and Jabari Parker, will lead the Wolverines.
"Everybody is excited, especially for this to be our first game of the year," Horton-Tucker says of this weekend's Chicago Elite Classic, where the national lineup of schools participating means he'll get to catch up with friends and foes from the summer AAU circuit, including four-star La Lumiere (IN) School point guard Tyger Campbell, whose team takes on Sunrise Christian (KS) Academy in a battle of top-15 ranked teams.
"Just to have that much talent in the building at one time is huge," says Smith, whose team finished in the top-10 nationally last season. "We don't ever back down from any competition. We just want to play, and show that we can compete with any team in the country. But Game One is a measuring stick to see how we're going to look."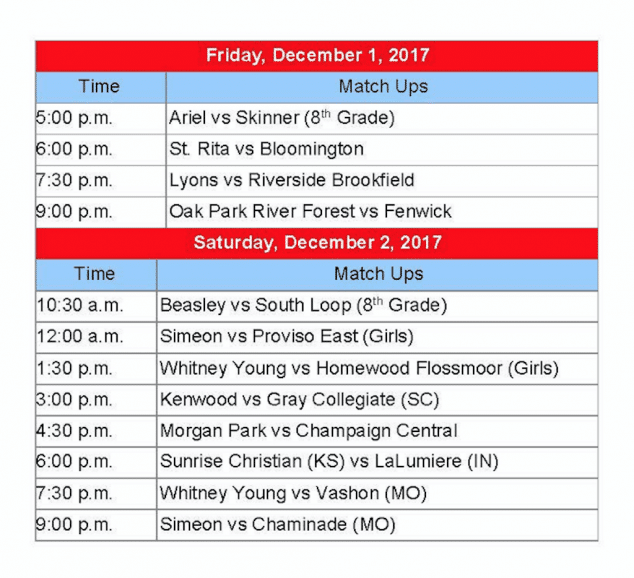 Tickets for the 2017 Chicago Elite Classic are available on Ticketmaster or via any of the participating schools. For more information, follow the 2017 Chicago Elite Classic on Facebook, Twitter and Instagram, or visit the event's official website.