Durham, North Carolina is undoubtedly a basketball city. With no professional sports teams, Duke winning the 'chip this past season and North Carolina Central atop the MEAC, the Bull City has a deep love for local hoops. Back in the day, Hillside high school held it down on Fayetteville Street by pumping out John Lucas, Rodney Rogers, and former Kentucky forward Bobby Perry. However, from the late-90's on, it was a tiny Christian school just down the road pumping out NBA talent: Mount Zion Christian Academy.
It was 1996 when Tracy McGrady arrived on the campus and took the nation by storm. He postered Lamar Odom earlier in the summer and made the pilgrimage from Auburndale, Florida to Durham. In the process, he turned Mount Zion into a national power. Pastor Donald Fozard has seen league bound guys Amare Stoudemire, Marquis Daniels, Brandon Rush, Jarrett Jack, Cleanthony Early, Corey Hightower, and Steven Hunter pass through. While there aren't any NBA players on the immediate horizon, they are still pumping out D-1 talent, as we saw at the Mount Zion Showcase of Champions.
Inviting many of the southeast's top private schools (including SLAM's #2 post-grad program), the Showcase of Champions had no shortage of seniors who were yet to make their college decision or still weighing their options with the schools vying for their services. The two day event was held at Mount Zion's gym that is a piece of basketball history and while T-Mac played a number of games in this building, many of Mount Zion's home games during the 96-97 campaign had to be moved to Durham School of the Arts in order to accommodate the massive crowds. All in all, the event provided a number of new names and a lot of stories about the legends who walked through the halls of Mount Zion Christian Academy.
Here are a few of the guys who balled out at the Mount Zion Showcase of Champions: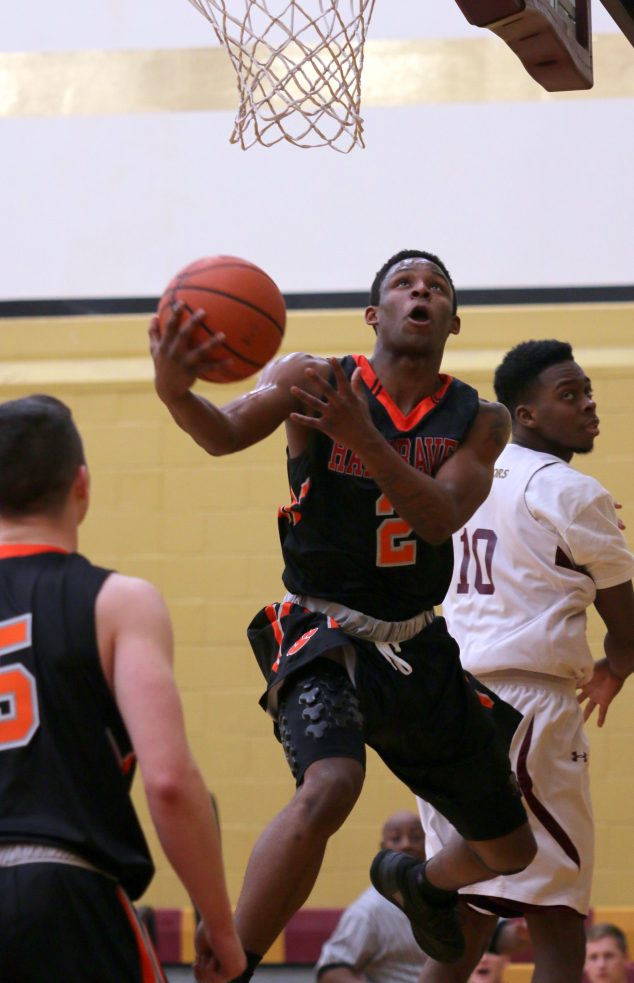 Brandon Knapper, 6-0, PG, Hargrave Military Academy (VA), 2017
Perhaps the most underrated scoring point guard in the senior class, Brandon Knapper stole the show against Mount Zion. Pouring in 52 points, he hit defenders with just about every scoring move in the book. He bombed deep threes, converted acrobatically at the rack, and pulled up at the drop of a dime. Despite averaging around 30 a game last year in West Virginia, Knapper slid under the radar, but WVU coach Bob Huggins still made it a point to lock him up in the early signing period.
Nicolas Claxton, 6-10, PF, Legacy Charter (SC), 2017
All it takes is one glimpse of Nicolas Claxton to see the immense upside that he offers. Standing every bit of 6-foot-10 yet weighing just around 200 pounds, he has a frame reminiscent of KD's. The lefty face-up power forward has range out to the three point line, but is most effective going to work from the elbows, where he is able to consistently utilize mismatches. Claxton will need to bulk up if he hopes to bang in the SEC, but definitely has the upside that could make him a steal for UGA.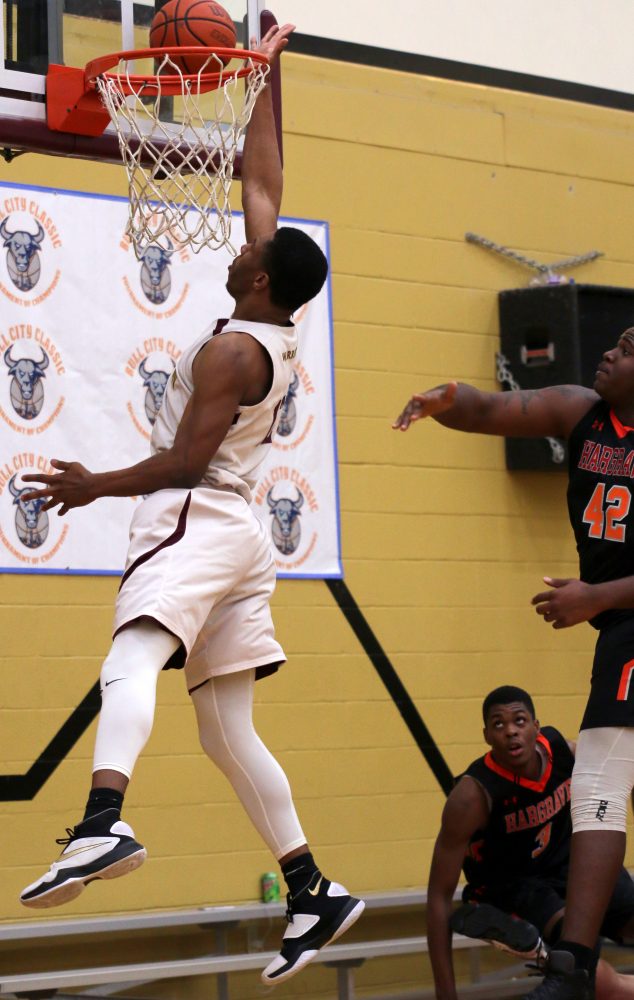 Darian Dixon, 6-7, PF, Mount Zion (NC), 2017
The best positional rebounder that we saw in the event had to be Darian Dixon. He used his broad shoulders and length to collect nearly 20 rebounds against a Hargrave front line loaded with D-1 talent. The DC product used his strong frame to finish through contact and given Mount Zion's short bench, was forced to nearly play the entire game. Still wide open, Darian is a player who D-1 programs will want to take a look at for the late signing period.
Iran Bennett, 6-9, C, Hargrave Military Academy (VA), 2017
A native of North Carolina, Iran Bennett came back to Durham and dominated the paint against his old squad. He nearly brought down the hoop on the game's opening possession, had amazing hands, and used his size to effect both ends of the hardwood. Conditioning has always been an issue with the 290-pounder, but as he continues to get in shape, could be a steal for Dan D'Antoni at Marshall.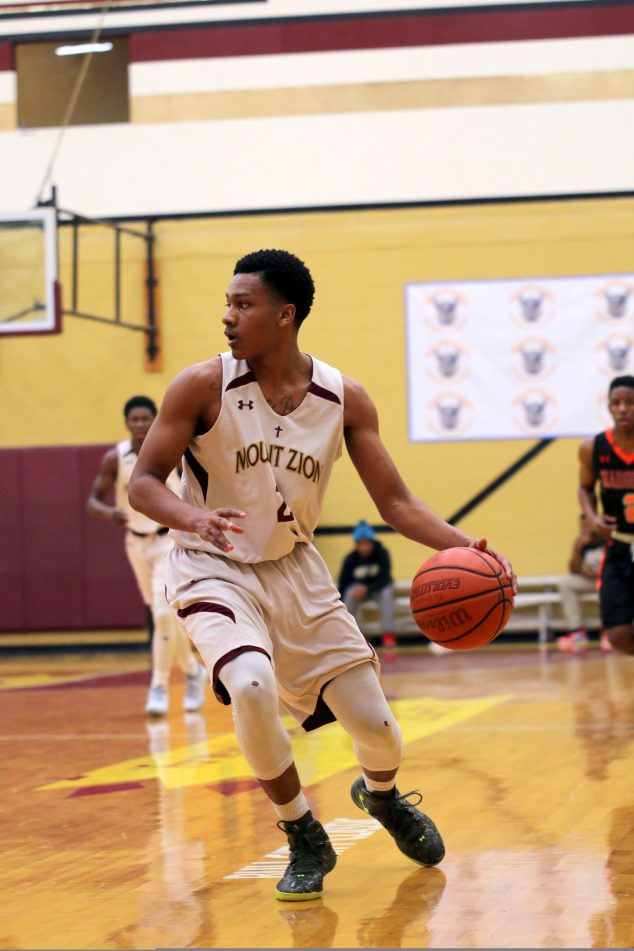 Dre'Von Sweat, 6-0, PG, Mount Zion (NC), 2017
While Brandon Knapper was the game's high man, Dre'Von Sweat wasn't far behind, dropping 40 points in his own right. A relative unknown out of South Carolina, the post-grad year seems to have done good for the lead guard. He hit a number of deep three pointers, floaters in the lane, and did not back down against a backcourt filled with high major guys. Already having qualified, Dre'Von is still available to schools with open scholarships.
Big thanks to David Walker for the photos
321