In recent years, all three major basketball sneaker brands have developed spring/summer circuits that represent the modern era model of AAU basketball. On each circuit, teams sponsored by that particular shoe brand play against each other in a league-style format while traveling the country to different weekend sessions. But such a system has left a void, essentially neglecting—even excluding—a large population of other younger hoopers.
The current existing circuits tend to cater to and feature the cream of the crop of high school basketball exclusively—players who are certain to attract scholarship offers from the nation's top coaches and collegiate programs. But then there's the other 99 percent of young basketball players, kids who aren't at that elite level quite yet but who are nonetheless still competitive and passionate enough about the game to want to partake in travel team basketball.
That's where AND1 is stepping up to provide a platform for the often-forgotten youth players. It plans to introduce its own circuit in 2017 called the "AND1 Dominate The Game" league.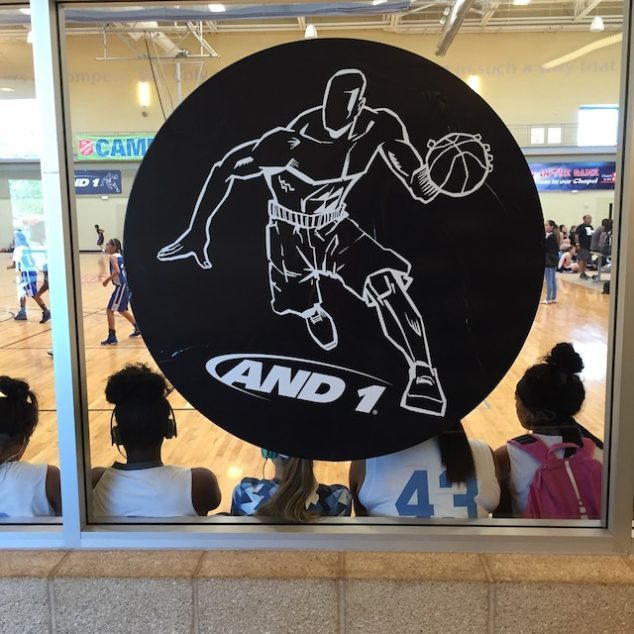 "We decided to launch our circuit because we saw as a brand that there were a lot of kids and teams not involved in the three major circuits that were out there," says Dexter Gordon, Director of Player Development and Grassroots at AND1. "There are still a lot of great players and competitive teams out there who wanted that structure and competitive play of a circuit."
For 2017, DTG is slated to feature 24 16U teams and 24 17U teams, totaling 48 AND1 circuit teams for its inaugural season. There will also be an open division for the age groups of 9U to 17U for teams not competing in the circuit. The first season of the circuit is expected to host three total weekend sessions: two for pool play (April 21-23 in Chicago, May 12-14 in Louisville, KY) and then a championship session (July 21-23 in Atlanta). While in Atlanta during the championship week, the DTG All-American Camp will be held on July 20.
"The goal of our youth grassroots efforts is to introduce our brand to a whole new group of consumers while staying true to our heritage, building brand loyalty, pinpointing those players that could be future endorsers of the brand," Gordon says. "And also, through our circuit in which some sessions will be held during the live period, giving players an opportunity to showcase their skills in front of college coaches that could possibly lead to a scholarship and a free education."
In preparing for next season's circuit rollout, AND1 was heavily involved in the grassroots scene this spring and summer, sponsoring a variety of tournaments nationwide, including the Cactus Slam in Phoenix and the Super 16 and the MAC Invitational in Chicago. The company also partnered with TYBA (Talented Youth Basketball Association), a first-year circuit that had sessions in Nashville, Louisville and Atlanta. The founder of TYBA, Cameron Jackson, is now expected to be joining DTG as one of the directors of the circuit, along with organizers from the Cactus Slam and MAC Invitational.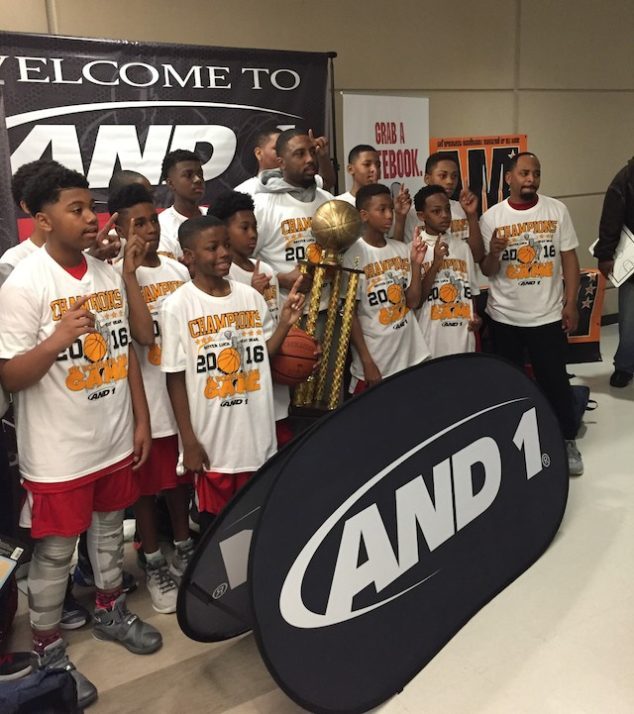 "AND1 was always known for being different and doing our own thing," Gordon says. "Before all of these circuits started, we did the AND1 High School Basketball Championship, which took place in the summer. There were 10 preliminary tournaments that took place across the country with the championships being held in Philadelphia. That was in 2001, so we've always done our own thing—so we will have our own touches on the circuit."
And the efforts at the grassroots level won't just be limited to club teams or endorser affiliations.
"As recent as last summer we were also the sponsor of Five-Star Basketball Camps," Gordon says. "We were only sponsoring our NBA endorsers' AAU or high school programs, but now we are starting to reach out and sponsor more programs. In the fall, we will be sponsoring Simon Gratz High School in Philly, Bedford Academy in Brooklyn and a couple of prep schools. We are slowly working our way back into the grassroots scene. We understand we have to take our time, do it right and build for the future."
—
For general grassroots circuit inquiries, email [email protected] Regional circuit contacts: Chicago (Briant Mills, [email protected]), Philadelphia (Lynard Stewart, [email protected], Joe Mccann, [email protected]), Atlanta (Cam Jackson, [email protected]), West Coast ([email protected]).
861