The NCAA Tournament and all its inherent 'Madness' is almost here, which means that we're here to help you get ready for the most fun of the sports calendar (and to drain a few deep ones with regards to your bracket).
So without further ado, the first installment of Bracket Tracker:
TEAM ON THE UPTICK
Villanova has flown under the radar all season long. This is the 30th anniversary of the 1985 team that shocked the world—beating Georgetown 66-64 to capture the National Championship—and this year's team has that feel of a special group. The Cats are 28-2 and poised to grab hold of a No. 1 seed entering 'The Dance.'
This team has terrific guard play with Darrun Hilliard, Ryan Arcidiacono and Dylan Ennis. There's also a rim protector in emerging center Daniel Ochefu and toughness with JayVaughn Pinkston and Josh Hart. Kris Jenkins and Phil Booth have provided a spark off the bench and enabled Nova to space the court with dangerous shooters on the perimeter.
This is a true team in which the sum of its parts is greater than the individual pieces. The players know who they are and what their roles are. They are all-in, and it's time for the rest of America to buy in to the Wildcats' national title chances.
Right now, they're playing like a Final Four team.
CAN KENTUCKY GO UNDEFEATED?
Kentucky continues to dodge bullets on their way to an undefeated regular season.
Karl-Anthony Towns has played as well as any player in America the last six week and what that does is give Big Blue a go-to option in the half court when they must have a bucket. As the defense collapses on Towns, Kentucky has made the opposition pay with uncontested three-pointers from the corner. Devin Booker and the Harrison brothers can kill a defense from there.
Will Kentucky falter in the SEC tournament as their National Championship team of 2012 did? That's like betting against Secretariat for the Triple Crown. Kentucky has taken everyone's best punch.
The teams that have provided a scare have been Georgia, Ole Miss, Texas A&M, Florida and LSU. As far as the SEC tournament goes, LSU is the only team that presents a legitimate threat. For that to happen, their point guard play has to improve and in a hurry. Put your money on Kentucky rolling into the NCAA Tournament, and you have to like that they will be playing in front of Big Blue Nation in Louisville, Cleveland and Indianapolis.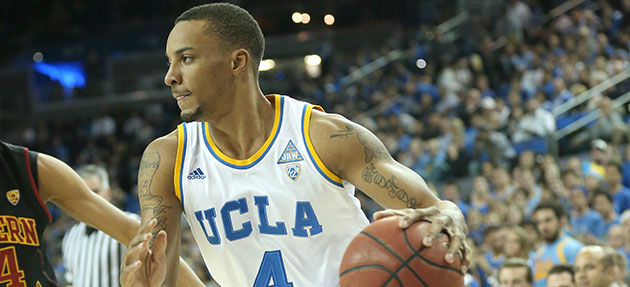 JUST SQUEAKING IN
Purdue: Coach Matt Painter gets this Boilermaker team back to The Dance after a two-year absence. Rapheal Davis has been an All-B1G performer and the AJ Hammons-Isaac Haas duo provides an interior punch second only to Kentucky. Sweep of Indiana, wins against Iowa, Ohio State, BYU should be enough to pad their resume.
UCLA: This Bruins team has started to figure it out. Kevon Looney has first-round talent. Norman Powell and Bryce Alford can score the basketball. Tony Parker is a beast inside and Isaac Hamilton provides the X-factor, he is a dynamic wing. Committee won't penalize Coach Alford for those quality losses to Gonzaga, Oklahoma, North Carolina, Kentucky, Utah and Arizona.
NC State: They are the hardest team in America to figure out. One night they play like Tarzan, the next night, like Jane. Six ACC teams are going dancing. Notable wins are against Duke, Louisville and North Carolina ends this discussion. Trio of Trevor Lacey, "Cat" Barber and Ralston Turner can shoot opponents out of the gym.
BYU: Winners of last six entering the WCC tournament. A lethal team on offense that is fun to watch with how they spread the floor and move the basketball. Exciting core of junior and senior contributors led by Kyle Collinsworth, one of the nation's most underrated players.
LOOKS LIKE THEY'RE GOING TO INDIANAPOLIS
Kentucky: The recipe for success lies with continued improvement of their half court offense. No one can keep Kentucky off the glass consistently, their half court defense is paralyzing, few teams can put four three-point threats on the perimeter and now they have a post up game with Karl-Anthony Towns—good luck trying to take them down.
Virginia: This team can beat its opponents in a variety of ways. The backcourt play is outstanding, Malcolm Brogdon, London Perrantes do whatever it takes; score, facilitate. The interior has versatile guys that take turns in beating you. Justin Anderson is needed to stretch the defense and provide a money guy when a bucket must be had.
Wisconsin: Bo can. Bo Ryan that is. For one game, there is no better coach to get a team prepared to win. With the anticipated return of Traevon Jackson to complement future NBAers Sam Dekker, Nigel Hayes and the Naismith Player of the Year, Frank Kaminsky—the Badgers have enough punch to match anyone.
Villanova: This is a team of destiny. There may not be one pro on the roster though, Darrun Hilliard is starting to make me a believer. They don't beat themselves. Each guy knows his limitations and they bring it—every night. They are thin in the frontcourt but Daniel Ochefu protects the rim and in spurts changes the game as a confident offensive player.
WHO CAN MAKE THAT LATE PUSH?
UConn, the defending national champions, are fighting for their tournament life. Ryan Boatright has been great, but it's taken much of the season for the supporting cast to come together. Freshman Daniel Hamilton has the inside-outside ability to lift the Huskies back to the NCAAs. Hamilton is a gifted slasher who settles at times for the perimeter shot. Look for coach Kevin Ollie to unleash Hamilton as team's look to shut down Boatright.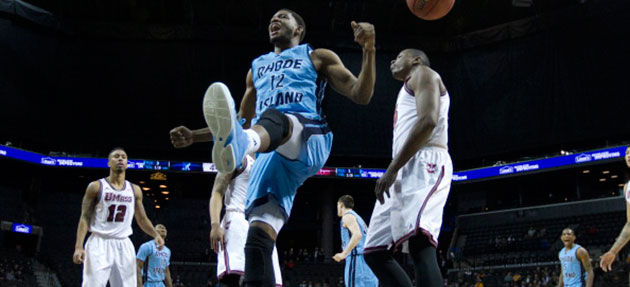 OUTSIDE LOOKING IN
Rhode Island: Coach Danny Hurley has done an incredible job with the program. The talent is deep and young, mostly freshmen and sophomores. Absent of signature wins, it's difficult to imagine the Rams commanding an at-large bid. Their Achilles has been free-throw shooting. Lost to Davidson in Kingston by one point, shot 16-33 from the charity stripe.
Texas: Too little, too late for Rick Barnes' crew. Sub-par Big 12 record inexcusable with two first-round talents and a probable four NBA players on the roster.
Indiana: Tom Crean feels the heat and the buyout number reduces significantly in July. Hoosiers have not been much on the road and recent losses to Iowa and Purdue in Bloomington put the seventh in what's likely to be a six-bid Big Ten. NIT bound.
Oklahoma State: The Cowboys have picked the wrong time to stumble and losses against TCU and Texas Tech are damaging to the resume. Kansas win isn't enough by its lonesome.
A former assistant at Texas and Rhode Island during their Tournament runs under head coach Tom Penders, Klein is a contributor to SLAM Magazine as well being the owner of Five-Star Basketball Camps.
Images via Getty