It was a Valentine's Day he'll never forget. February 14, 2012, a then-15-year-old Cheick Diallo arrived at New York's JFK Airport from Mali by himself not really knowing any English—just one suitcase and a backpack on his shoulders.
"It was so tough," says Diallo, the youngest of five brothers. "I left my parents, my friends, my brothers, everything, just to come here. At first, I was thinking, I just want to go back. But one day I said, No, not yet. I want to stay and work hard here before I go back to Mali."
Not only were assimilating culturally and socially challenges of their own, the adjustment on the hardwood also brought its own set of difficulties.
Diallo, who was born and raised in the city of Kayes, approximately a 15-hour drive from Mali's capital of Bamako, enrolled at Centereach (NY) Our Savior New American School through its international program. The Long Island school's team that year featured seven seniors among its DI talent, including shot-blocker Chris Obekpa, a senior at the time and current St. John's University forward.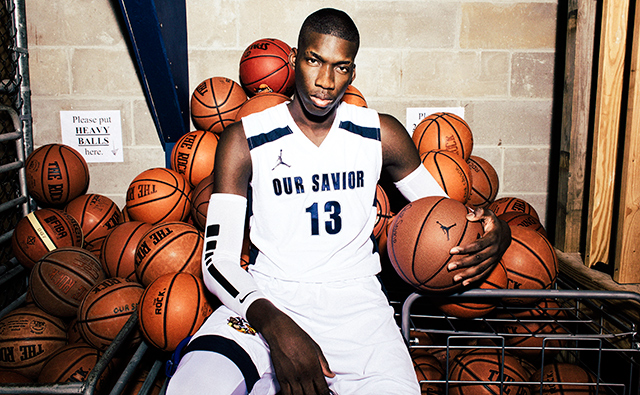 "I was dead, so tired," recalls the 6-9, 225-pound Diallo of his first practice in 2012. "I didn't know what I was doing. I couldn't make a point. [Obekpa] blocked me every time."
Yet his relentless work ethic gradually led the uncommitted senior to a staggering rise up the national rankings over the next couple of years.
That summer he played with Team Scan's U15 and U16 squads on the Nike EYBL AAU circuit. It helped with building momentum and confidence going into his sophomore year, when he averaged 17 points, 9 rebounds and 3 blocks per game—just one year after barely playing as a freshman.
But it was that following summer of 2013 when Diallo went from a kid with potential to a certified top-10 national prospect. He was invited to the prestigious NBPA Top 100 Camp where he was named MVP (the first player from Africa to do so) after nearly averaging a double-double.
As a junior, he averaged 18.5 ppg and 11 rpg while leading OSNAS to a 28-3 record, a No. 9 ranking on USA Today's Super 25 and the title at the National Prep Championships, ultimately earning Gatorade State Player of the Year.
And just like that, a kid who only began playing basketball in 2010 had become one of nation's most sought-after recruits, mostly due to his hustle, ability to run the floor, crash the boards and contest shots.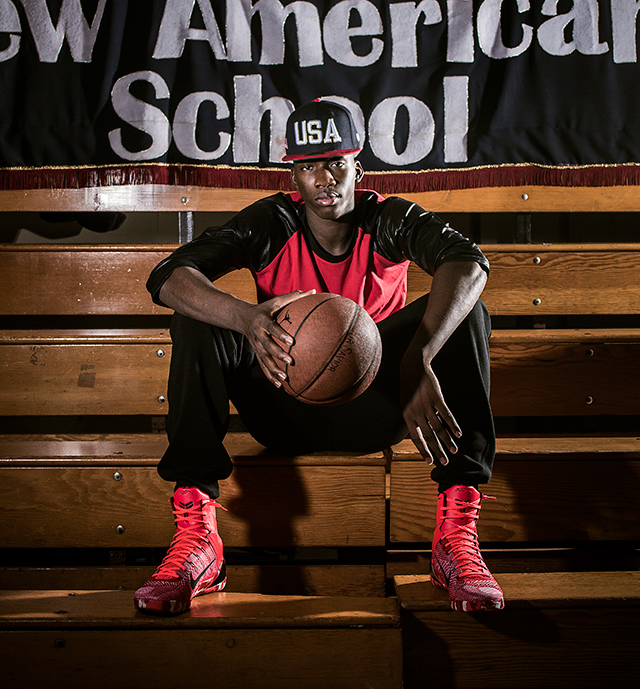 Last August, Diallo, who now speaks four different languages (English, French, Bambara and Kassonke) and who's drawn comparisons to Joakim Noah and Kenneth Faried, returned to Mali for the first time since leaving. This time he made sure to bring luggage—although not necessarily for himself.
As one of the top players in America, he'd received a surplus of hoop gear at all the events he went to. And what to do with it all was a no-brainer.
"I said to my team in Mali, when I come back I'll bring shoes, balls and clothes," says Diallo, who ended up with seven suitcases for family and friends. "I think I brought 53 shoes. People can play but they don't have money for shoes and clothes. They don't care what it is. If it's Nike, if it's big or small. They just want to wear it. [The rest] doesn't matter.
"When I retire I want to start a company for low-cost basketball shoes and clothes to help people in Mali," he adds. "That's what I keep thinking about every time."
Franklyn Calle is an Assistant Editor at SLAM. Follow him on Twitter @FrankieC7.
portraits by Ahmed Klink
1,390