In honor of BHM, SLAM presents: THE HBCU CAPSULE COLLECTION
If the year 2020 taught us anything, it's that we can persevere through the challenges and against all odds. It is about having that Mamba Mentality like the late and great Kobe Bryant. I bet this is how the Hampton University Men's Basketball program felt going in the 2001-02 season.
The Hampton Pirates opened their season against the 19th-ranked University of North Carolina (UNC). It was supposed to be a warm-up game for UNC, but Hampton said not today. The Pirates came out and beat UNC, 77-69. This game sparked Hampton into having one of the best seasons in program history and they finished with a record of 26-7. After upsets, the media likes to use the title "Cinderella Story" to credit teams for beating the odds.
I don't like the comparison, because Hampton's basketball program and the university itself is not a "Cinderella Story." I like to say that this game is an embodiment of the Hampton Hustle, Hard Work, and Heart on full display.
We all are one family that holds each other to the standard of excellence in everything we do. When I say it's a family, I truly mean that. HBCUs are known for spreadin' love and making sure everyone succeeds. It is all about generational success, that "Legacy, Legacy, Legacy, Legacy, Black excellency [we] gon' let' em see." (shoutout to Hov for that bar on 4:44).
And just like any family, it can get competitive at times. For Hampton, it's the battle for the real HU title against Howard University. In the '01-02 season, we got the two-for-one deal from Howard. Not only did we take the real HU title, but we also took home the Mid-Eastern Atlantic Conference title after defeating Howard, 80-62. Oh, and by the way, we still have the real HU title right now.
Still, though, it's a family reunion each time we link up and play Howard. It's all love, laughter and litness. Trust me, it's in our DNA to find ways to turn up and have fun. Just Google Hampton swag surf and you'll get a glimpse of how we turn up. Even Drake knows the vibes: "With the bands like I must've went to Clark, went to Hampton."
Our band, The Force, gets the place fired up when they perform at halftime. People can tell you how the halftime performance was before they can tell the final score of the game. At the end of the day, it is about creating a lit and unforgettable environment and expanding the culture.
I love my HBCU! Attending Hampton is one of the best decisions I ever made in my life. I learn more and more about my history, culture and type of support system I have. The Hampton family propels students to succeed in their careers and in life because it's for the culture. Just look at what the Bad Boys Detroit Pistons forward and Hampton graduate Rick Mahorn did for his teammates in 1989. Mahorn stepped up, looked out and did anything for his teammates. Hampton definitely had an effect on Mahorn's mentality on the court because that's just our DNA.
Our goal is to put ourselves in successful positions, not just for ourselves but to open opportunities for others. This is what Hampton University teaches us, whether you are on the court or off. If you know, you know.
—
Photos via Getty Images.
Keion Cage is a junior majoring in Strategic Communications with a minor in Leadership Studies at Hampton University. He is from Houston, Texas.
In honor of Black History Month, SLAM has partnered with 19Nine to release four Retro shorts from monumental seasons when the Eagles, Bison, Pirates, and the Maroon Tigers put their schools on the map.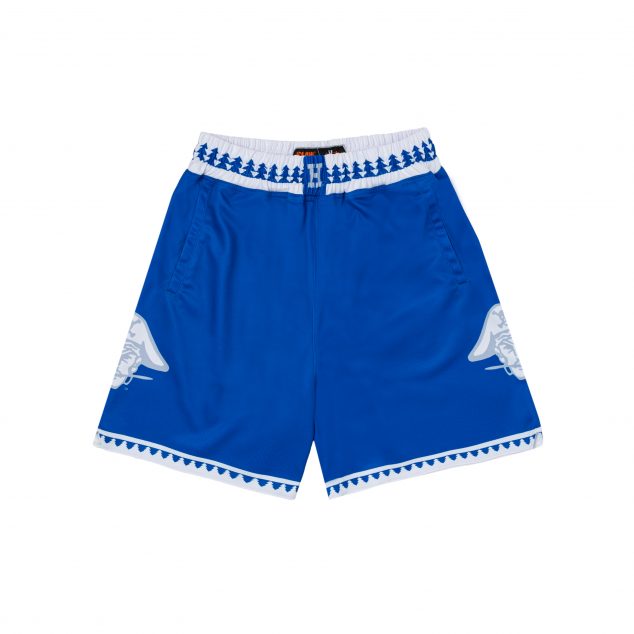 They're available now on SLAMgoods.