In honor of BHM, SLAM presents: THE HBCU CAPSULE COLLECTION
Basketball culture in Atlanta is like nothing else, especially at the illustrious Morehouse College.
As an incoming freshman from Milwaukee, Wisconsin, coming into a new environment, basketball became a safe haven from the pressure that came with being a student. I'd play at pick-up games in the crowded Archer Hall recreation center for hours, allowing me to meet so many people around campus and feel a sense of comfort in competing. Whether I was playing or going to games, it was always a vibe.
Morehouse basketball is just as storied as the institution itself. There is no doubt that the program wouldn't be where it is today without legendary coach Arthur J. McAfee. His career with Morehouse began in 1965 and spanned over 30 years. The Hall of Fame coach has a school-record of 464 wins, along with three SIAC titles and three NCAA tournament appearances throughout his famed career. However, his most proclaimed year coaching was the 1989-90 season.
After winning an SIAC Championship title, the fighting Maroon Tigers went all the way to the 1990 NCAA Division II Tournament, advancing the farthest any team ever has in the school's history. Under Coach McAfee and eventual Los Angeles Clipper Harold Ellis, the team made its first-ever Final Four appearance. Morehouse became a powerhouse and, with success, the program has continued to turn things up.
Flash forward to the 2017-18 season, our program was on the verge of completing one of THE best regular seasons in school history. Morehouse went 18-0, solidifying ourselves as an extremely skilled team that had our cross-campus rival Clark Atlanta by one point in an earlier meeting that season. Then, on the night leading up to the game, the arena was packed, standing room only. Over 6,000 spectators, including students, faculty, and alumni were glued to the drama that they anticipated would unfold on the court.
The game was something incredible to behold, Morehouse pride and hype uniting everyone together as one. We'd come out on top, defeating Clark Atlanta, once again, 72-67, to cap off a spectacular 25 wins that season.
The Morehouse-Clark Atlanta rivalry has been something to behold. During my sophomore year, I remember Brown Street, the heart of campus, lit as always. Students were excitedly chatting with one another as they went to class, and everyone was talking about the final season match-up between the neighboring Clark Atlanta Panthers at the historic Forbes arena. It was a must-see game.
In essence, this is what makes competition at an HBCU so unique. Black excellence is celebrated in an intimate, welcoming form. There is a strong sense of community and pride for Black people and our success. The basketball program at Morehouse helps the promotion of those values, in a way that only The House can.
—
Photos via Getty Images.
Corey Guy is a senior, CTEMS (Cinema, Television, Emerging Media Studies) major, Sports Journalism minor at Morehouse College. He was born and raised in Milwaukee, Wisconsin and his favorite team is the Milwaukee Bucks.
In honor of Black History Month, SLAM has partnered with 19Nine to release four Retro shorts from monumental seasons when the Eagles, Bison, Pirates, and the Maroon Tigers put their schools on the map.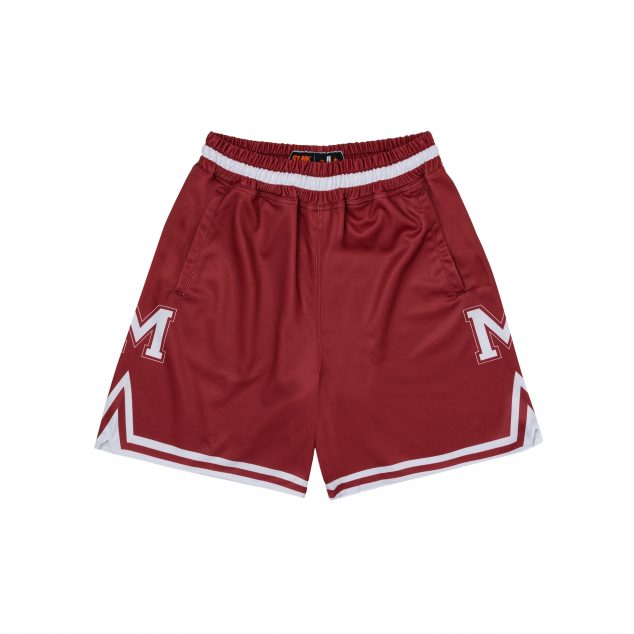 They're available now on SLAMgoods.