​​When you look at some of the greatest to ever play the game, there are plenty of them who starred at Historically Black Colleges and Universities. HBCU basketball has provided a platform for some legendary standouts to display their skills at schools such as Winston-Salem State, Grambling State, Virginia Union, Tennessee State, North Carolina A&T and others.
These schools haven't received a lot of national attention for their contributions to the game. Nevertheless, HBCUs have produced some terrific talent, who have gone on to enjoy careers in the NBA, such as Leonard "Truck" Robinson (Tennessee State, New Orleans Jazz), Donald "Slick" Watts (Xavier La., Seattle SuperSonics), Caldwell Jones (Albany State, Philadelphia 76ers), Purvis Short (Jackson State, Golden State Warriors), Larry Smith (Alcorn State, Golden State Warriors), and Kyle O'Quinn (Norfolk State, Philadelphia 76ers), among many other.
Right now, Robert Covington from Tennessee State, who plays for the Portland Trail Blazers, is the only active NBA player from an HBCU.
This number could change with some future potential prospects playing at Black institutions, like Joe Bryant (Norfolk State), Tyree Corbett (Coppin State), Kyle Foster (Howard), M.J. Randolph (Florida A&M), and Jalen Johnson (Alabama A&M), to name a few. Today's HBCU stars are well-coached, with the likes of LeVelle Moton (North Carolina Central University), Robert Jones (Norfolk State), Johnny Jones (Texas Southern), and Byron Smith (Prairie View A&M) among the many impactful mentors.
In addition, the NBA and the NBPA will host a Mid-Eastern Athletic Conference game between Howard University and Morgan State on Saturday, Feb. 19 during NBA All-Star Weekend at the Wolstein Center in Cleveland, Ohio.
Every Thursday throughout Black History Month, SLAM will spotlight five HBCU legends who were not only dominant players during their time, but also trail blazers of the game.
Check out our list from Week 1 (Earl Monroe, Charles Oakley, Rick Mahorn, Willis Reed, Avery Johnson) and Week 2 (Sam Jones, Ben Wallace, Dick Barnett, Bobby Dandridge, Marvin Webster).
---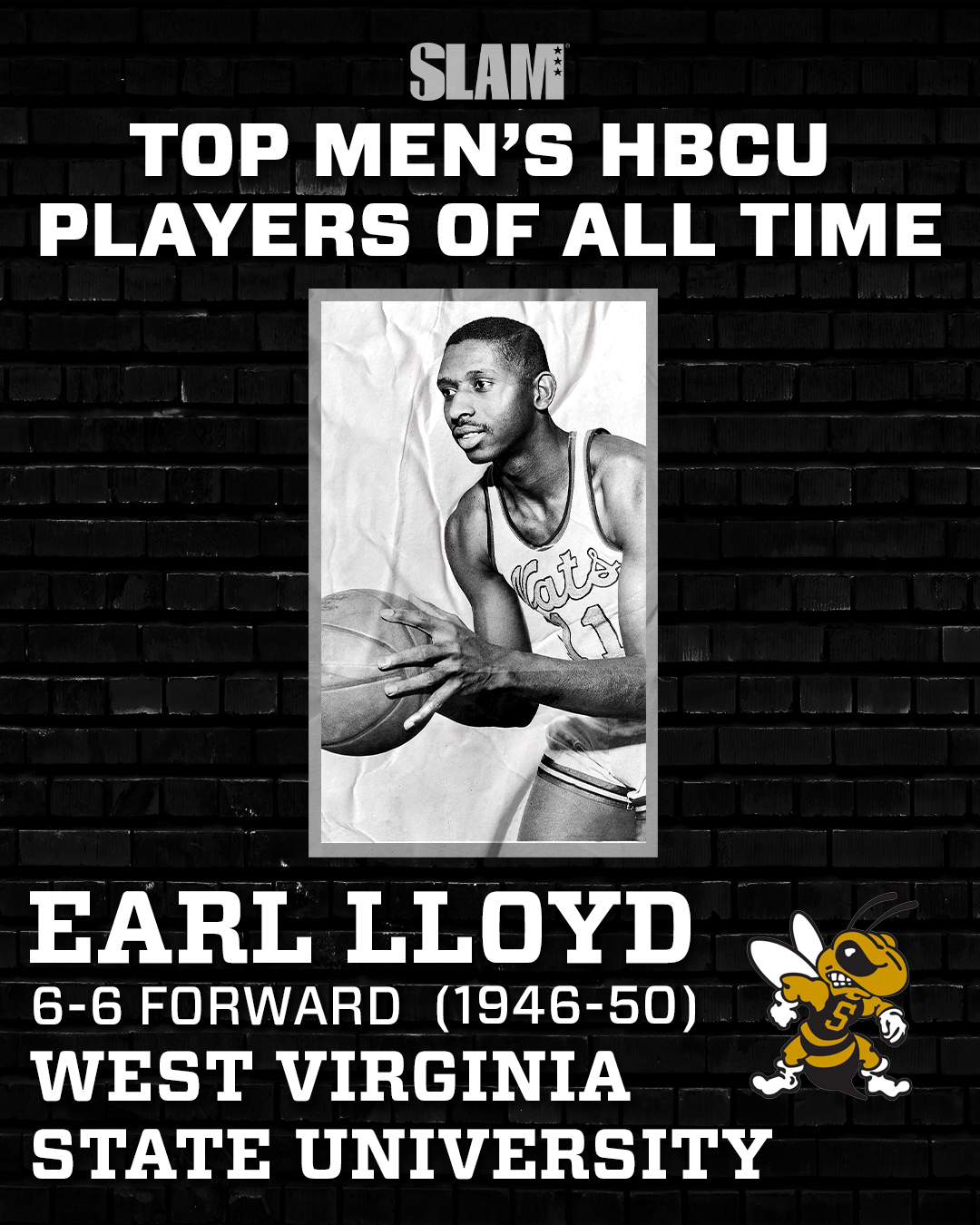 A true trailblazer. After leading West Virginia State to a 30-0 record and a CIAA championship in 1947-48, Lloyd, who averaged 14 points and eight rebounds a game his senior year, was the first Black player to suit up in the NBA. He shattered the NBA's color line when he was selected by the Washington Capitals in 1950.
After 10 years in the Association, suiting up for the Capitals, the Syracuse Nationals and the Detroit Pistons, Lloyd's monumental legacy continued in 1968 when he became the first-ever Black assistant coach in the NBA after signing with the Pistons. During the 1971-72 season, he became the first ever Black head coach of the Pistons.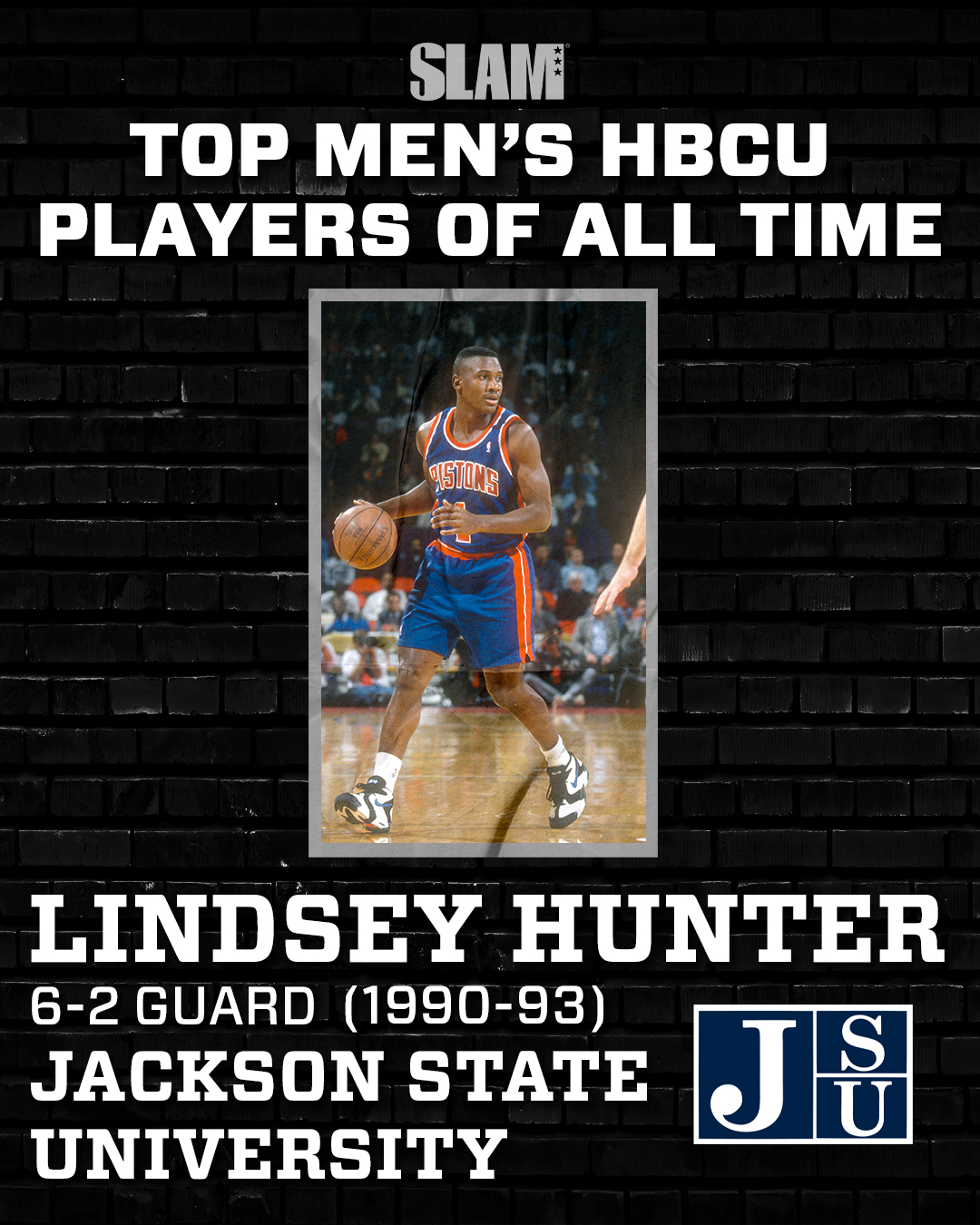 Lindsey Hunter had the ability to create his own shot—he could get to the basket effortlessly and connect from long range. In '93, he averaged 26.7 points a game and was named Southwestern Athletic Conference Player of the Year. He then helped Jackson State edge Connecticut in the NIT that year, dropping 39 points against the Huskies.
Hunter started his college career at Alcorn State, where he was selected as the SWAC Freshman of the Year before transferring to Jackson State. As the No. 10 overall pick in the 1993 NBA Draft by the Detroit Pistons, he went on to play 17 NBA seasons and won two titles (one with the Lakers and another with the Pistons). Hunter is now the head basketball coach at Mississippi Valley State.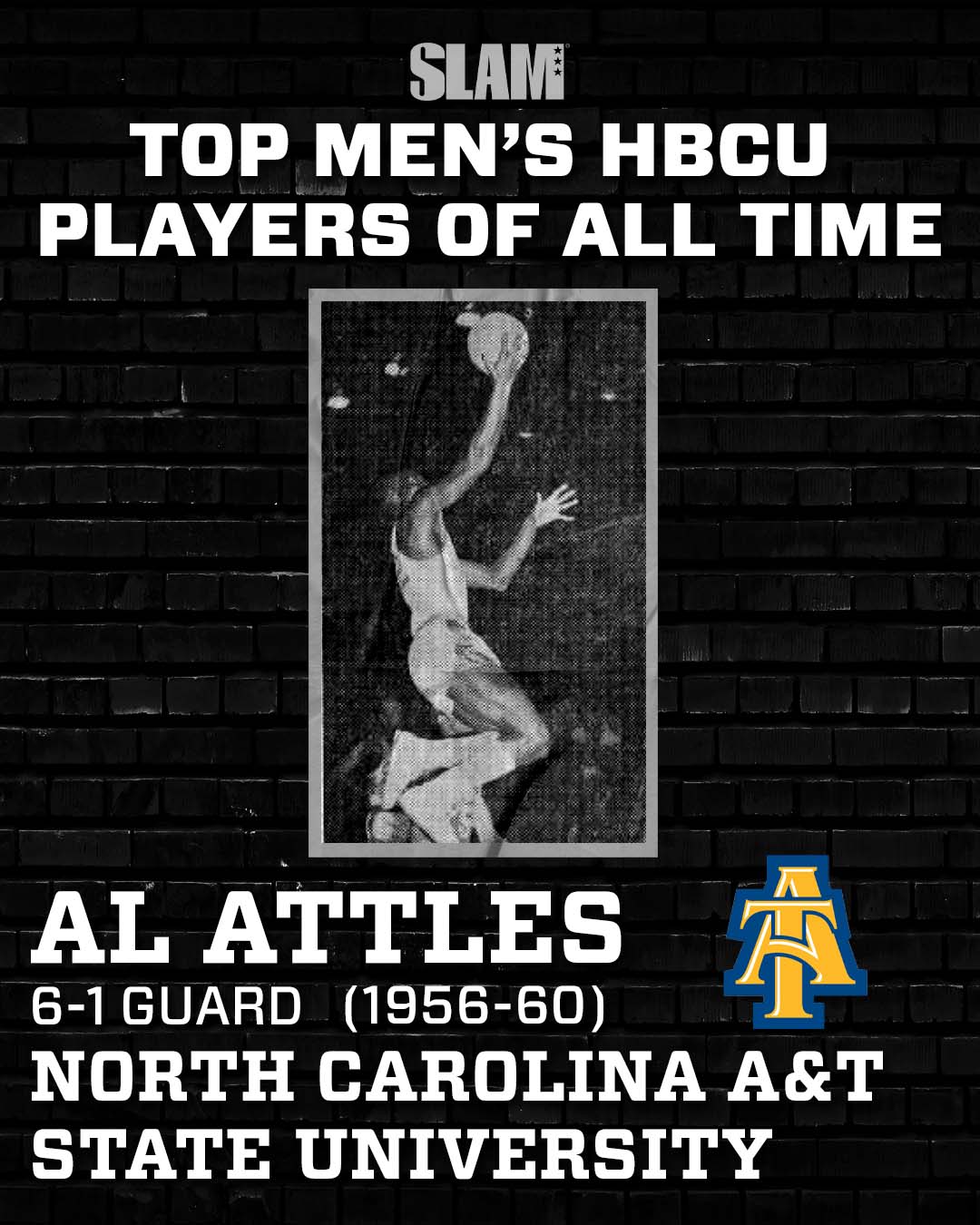 Attles was one of the best defensive players to ever play in the Central Intercollegiate Athletic Association. His long arms and quick hands were a big part of his defensive prowess, while he also made things happen on the offensive end. He led North Carolina A&T to two CIAA championships and scored 1,039 career points.
In 1960, Attles was a fifth-round selection of the Philadelphia Warriors. Suiting up alongside NBA legend Wilt Chamberlain, Attles scored 17 points in Chamberlain's 100-point game on March 2, 1962 when the Warriors defeated the New York Knicks, 169-147, in Hershey, PA. In that contest, he shot 8-for-8 from the field and 1-for-1 from the free throw line.
Attles then continued his legacy as a coach, and in 1975, he led the Golden State Warriors to an NBA championship title.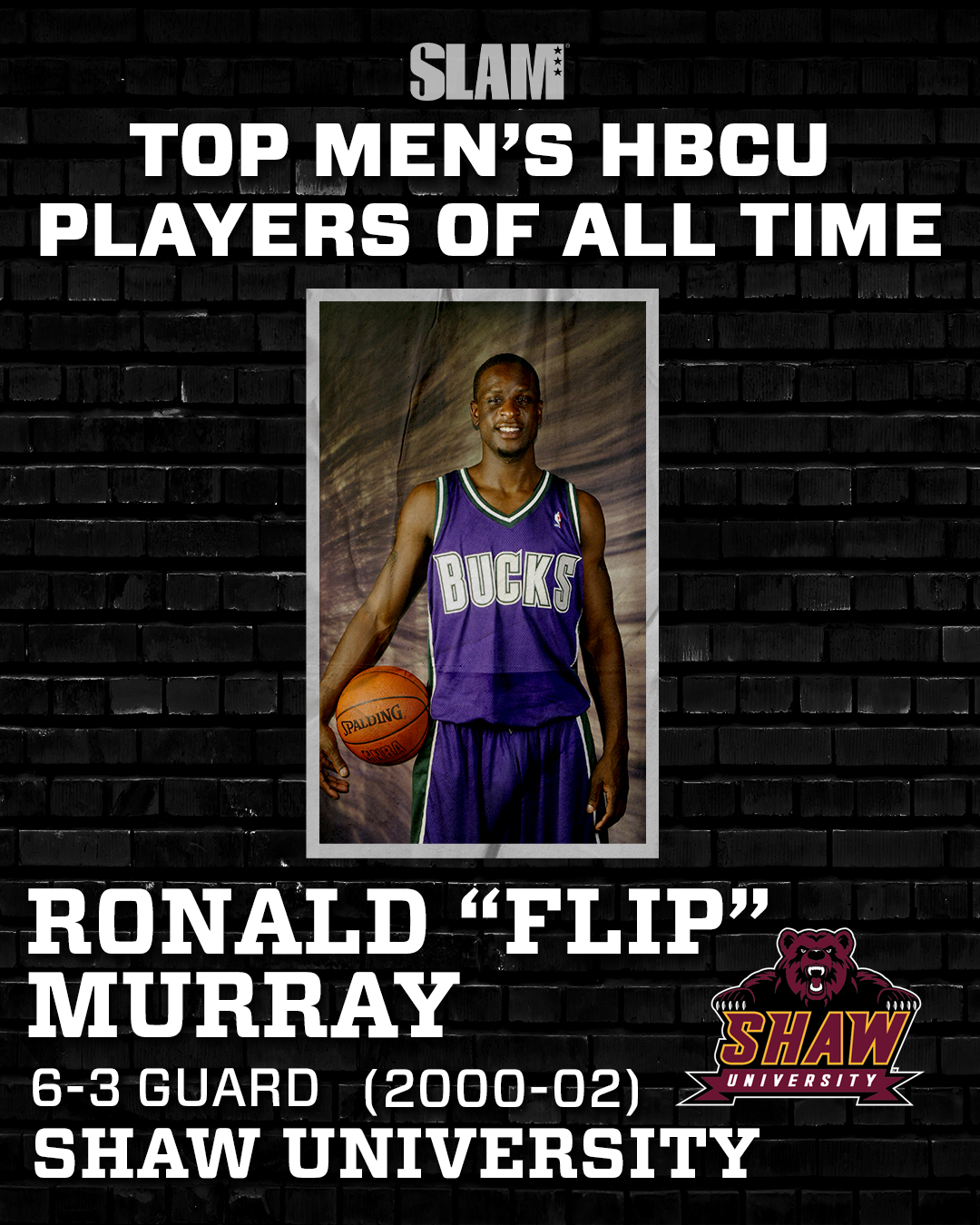 Murray was one of the most exciting players in CIAA history. In 2002, he was named the CIAA and Division II Player of the Year and led Shaw University to the school's first-ever CIAA title and to the Division II Final Four. He averaged 23.5 points a game.
In 2002, he was a second-round pick for the Milwaukee Bucks, and went on to play 12 seasons in the League.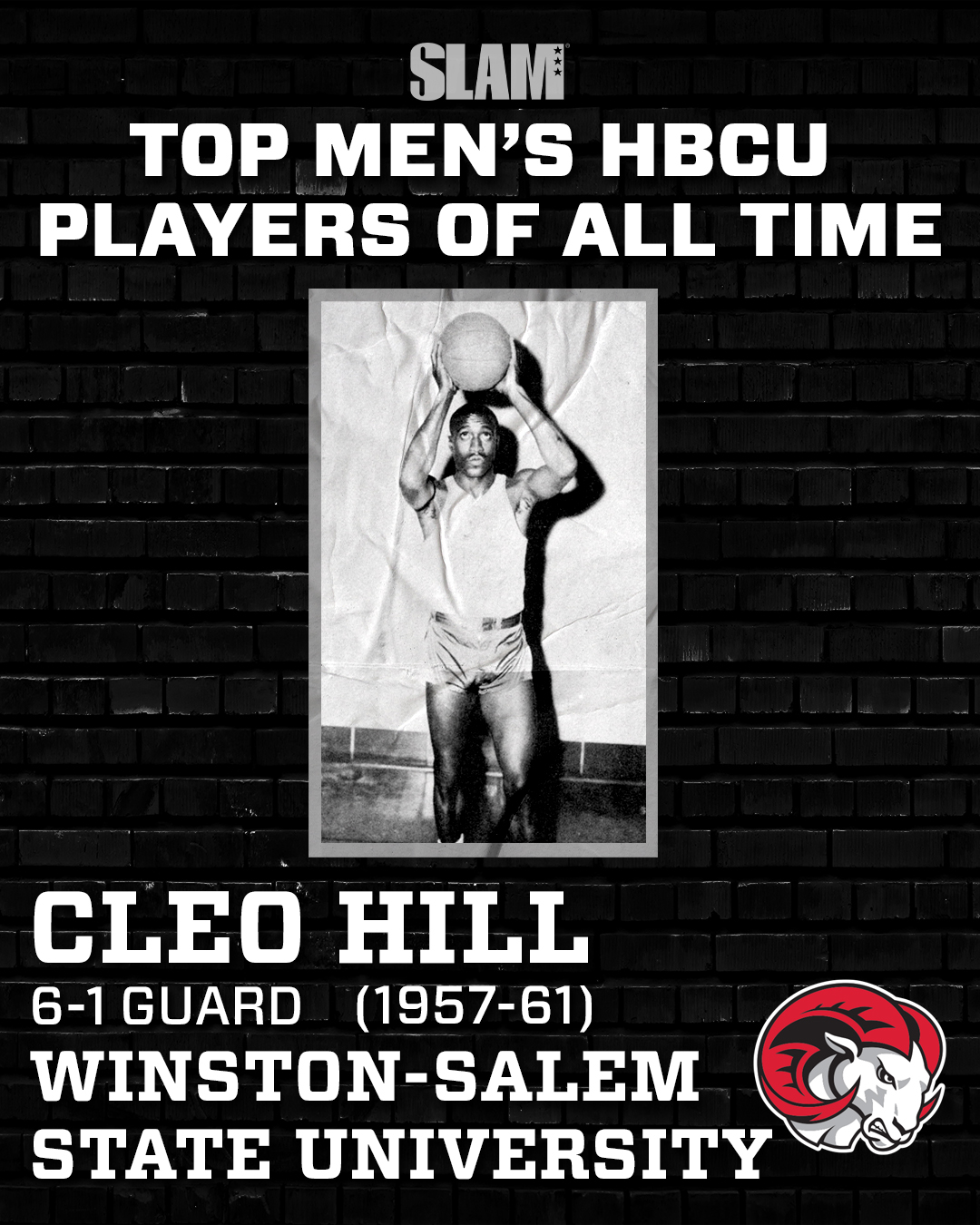 Hill was a magnificent shooting guard who averaged 25.4 points a game and tallied 2,488 points in his college career. Suiting up for legendary head coach Clarence "Big House" Gaines, he led the Rams to two straight CIAA championships in 1960 and '61. He then was selected in the first round of the 1961 NBA Draft by the St. Louis Hawks.
---

History is told in many ways. Our new HBCU collection is just one way we're commemorating the impact that Grambling St, Texas Southern, Prairie View and North Carolina A&T have had on yesterday.
Photos via Getty Images and courtesy of the WSSU Archives and F.D. Bluford Library/North Carolina A&T State University.