When you look at some of the greatest to ever play the game, there are plenty of them who starred at Historically Black Colleges and Universities. HBCU basketball has provided a platform for some legendary standouts to display their skills at schools such as Winston-Salem State, Grambling State, Virginia Union, Tennessee State, North Carolina A&T and others.
These schools haven't received a lot of national attention for their contributions to the game. Nevertheless, HBCUs have produced some terrific talent, who have gone on to enjoy careers in the NBA, such as Leonard "Truck" Robinson (Tennessee State, New Orleans Jazz), Donald "Slick" Watts (Xavier La., Seattle SuperSonics), Caldwell Jones (Albany State, Philadelphia 76ers), Purvis Short (Jackson State, Golden State Warriors), Larry Smith (Alcorn State, Golden State Warriors), and Kyle O'Quinn (Norfolk State, Philadelphia 76ers), among many other.
Right now, Robert Covington from Tennessee State, who plays for the Portland Trail Blazers, is the only active NBA player from an HBCU.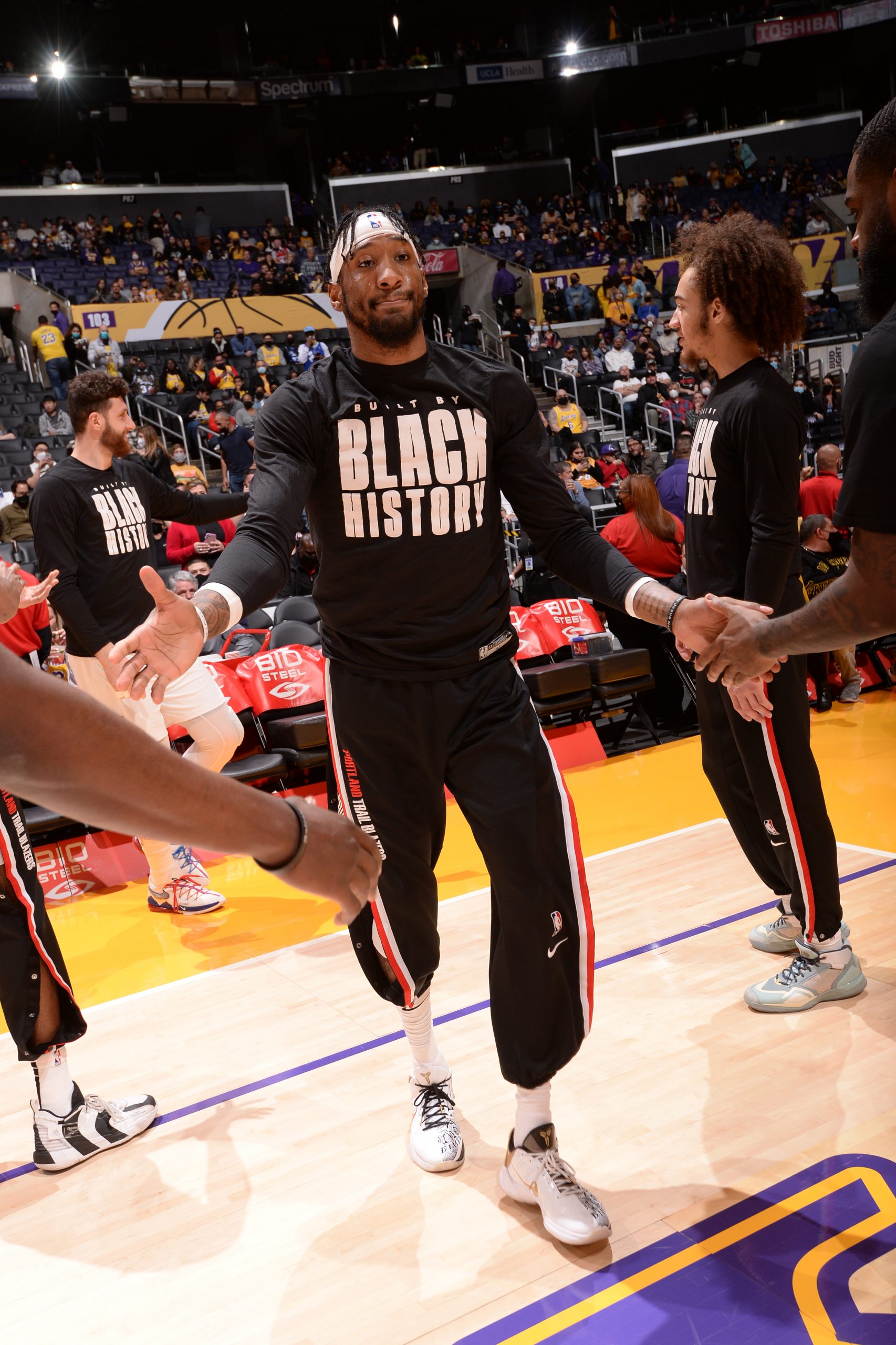 This number could change with some future potential prospects playing at Black institutions, like Joe Bryant (Norfolk State), Tyree Corbett (Coppin State), Kyle Foster (Howard), M.J. Randolph (Florida A&M), and Jalen Johnson (Alabama A&M), to name a few. Today's HBCU stars are well-coached, with the likes of LeVelle Moton (North Carolina Central University), Robert Jones (Norfolk State), Johnny Jones (Texas Southern), and Byron Smith (Prairie View A&M) among the many impactful mentors.
In addition, the NBA and the NBPA will host a Mid-Eastern Athletic Conference game between Howard University and Morgan State on Saturday, Feb. 19 during NBA All-Star Weekend at the Wolstein Center in Cleveland, Ohio.
Every Thursday throughout Black History Month, SLAM will spotlight five HBCU legends who were not only dominant players during their time, but also trail blazers of the game.
---
Earl Monroe put on quite a show at Winston-Salem State. In 1967, he carried the Rams to the NCAA Division II championship and averaged a sensational 41.5 points per game that season. He played for Hall of Fame coach Clarence "Big House" Gaines.
Monroe had a great jump shot to go along with the spin dribble, an array of change of pace moves and he could also make some insane shots in the open court. The Hall of Famer went on to play for the Baltimore Bullets and the New York Knicks. He scored 17,454 points and handed out 3,594 assists in his NBA career. In 1973, Monroe, aka "The Pearl" and Walt Frazier formed a fantastic backcourt that helped lead the Knicks to the NBA championship. He didn't just entertain the fans in the NBA, but also in Philadelphia's Charles Baker League during the summer months.
---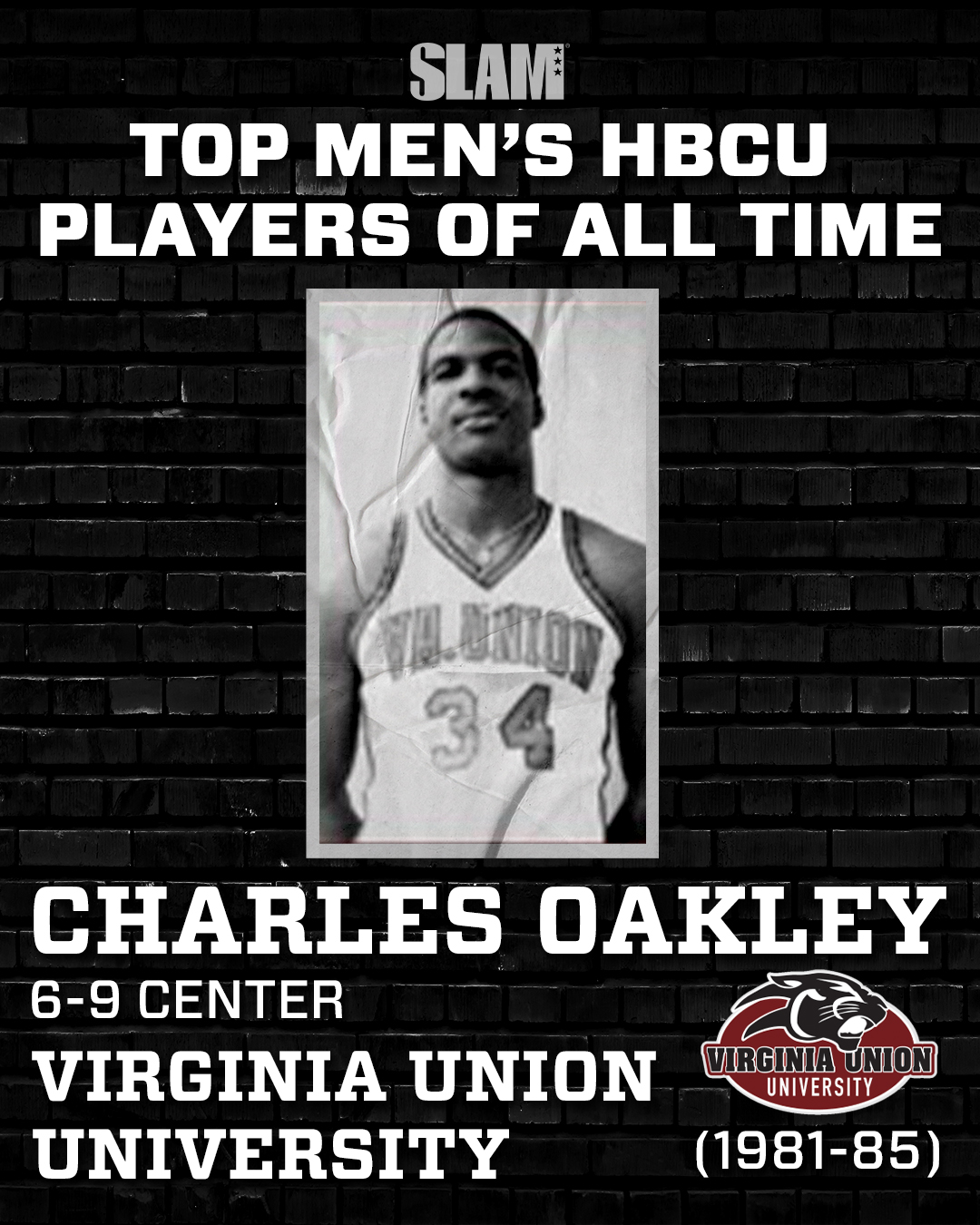 Oakley was a powerful inside player at Virginia Union. He is the school's all-time leading rebounder (1,664) and third all-time leading scorer (2,379). In 1985, Oakley averaged 24 points and 17.3 rebounds a game while guiding Virginia Union to a 31-1 record. He helped the Panthers capture the 1985 Central Intercollegiate Athletic Association title and was named the NCAA Division II Player of the Year.
Oakley was selected as a first-round pick by the Cleveland Cavaliers in '85, but was immediately traded to the Chicago Bulls. Throughout his 19-year career, he played for the Bulls, New York Knicks, Toronto Raptors, Washington Wizards and Houston Rockets. As a great rebounder and inside scorer, he finished his NBA career with 12,417 points and 12,205 rebounds.
---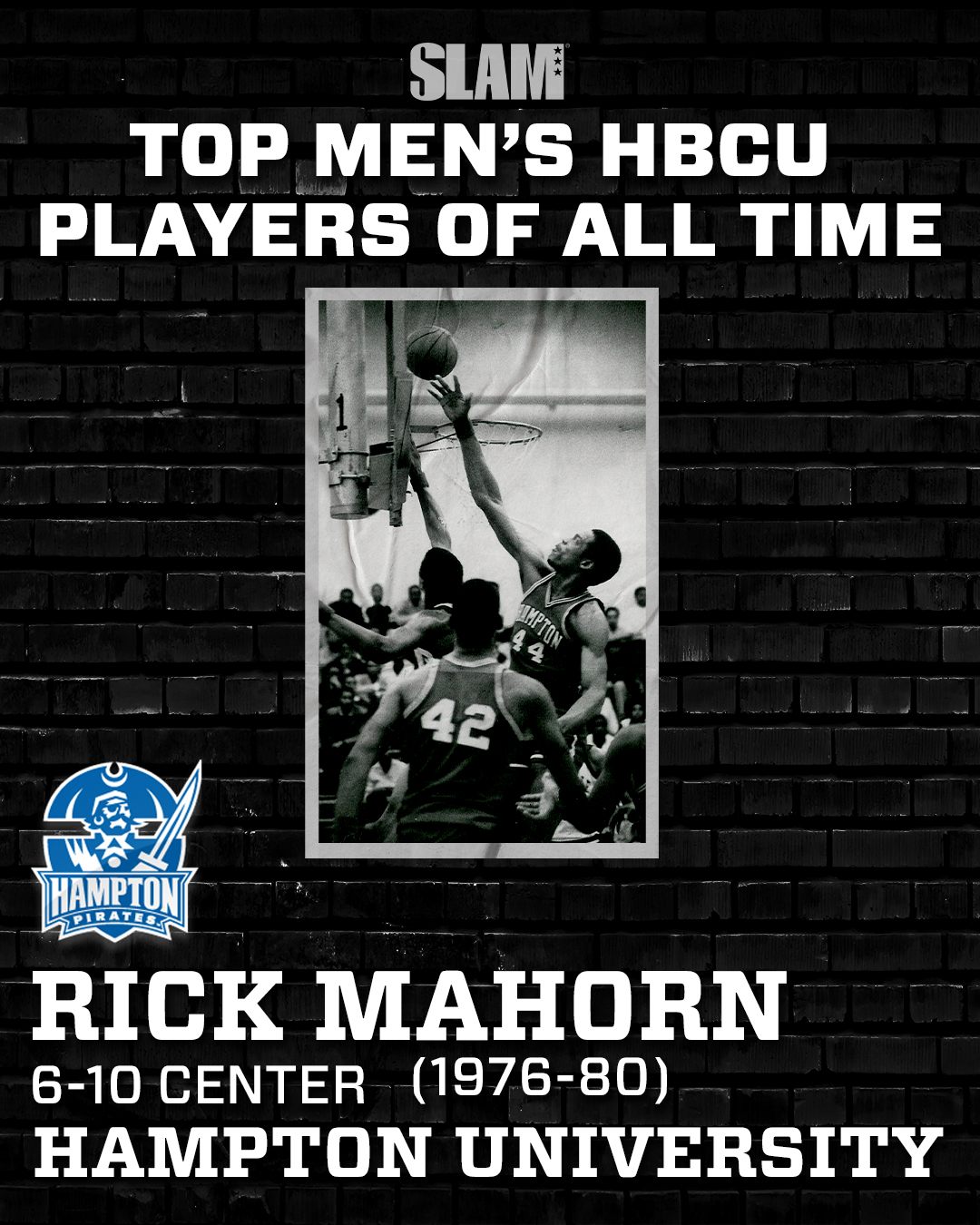 Mahorn was a terrific player in the CIAA. He was a three-time NAIA All-American and tallied 20.3 points and 12.3 rebounds a game over his college career—he walked away with 2,418 total points. The three-time All-CIAA standout also had 1,465 career rebounds. In 1980, he became the first HU player to be drafted in the NBA, selected in the second round by the Washington Bullets. He went on to play 18 years in the League and was a key player on the 1989 Detroit Pistons' NBA championship team.
---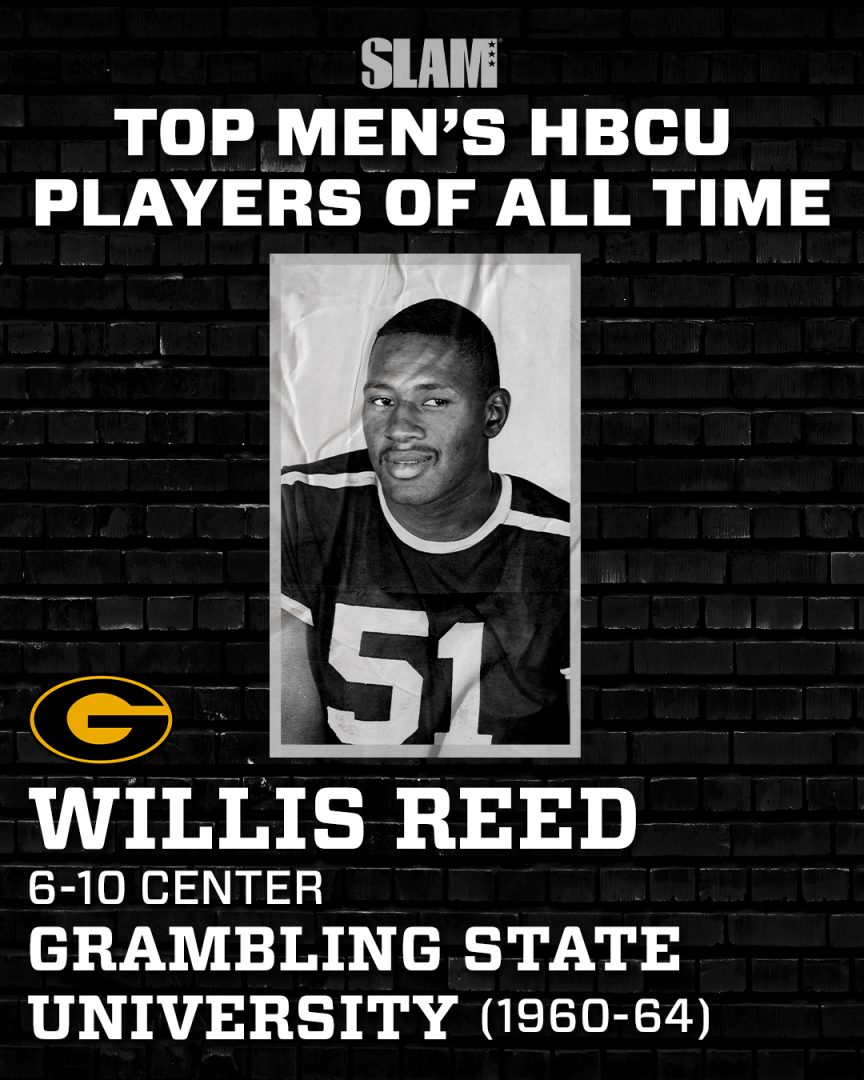 Reed, who was a left-handed center with a great shooting touch from the outside, led Grambling State to an NAIA championship in '61 and multiple Southwestern Athletic Conference championship titles during his career. After averaging a video game-like stat line of 26.6 points and 21.3 rebounds per game during his senior year, he was taken in the second round of the 1964 NBA Draft by the New York Knicks.
Throughout his 10 years in the Association, Reed scored 12,183 points and 8,414 rebounds. His hard work and determination helped the New York Knicks win the NBA titles in 1970 and 1973.
---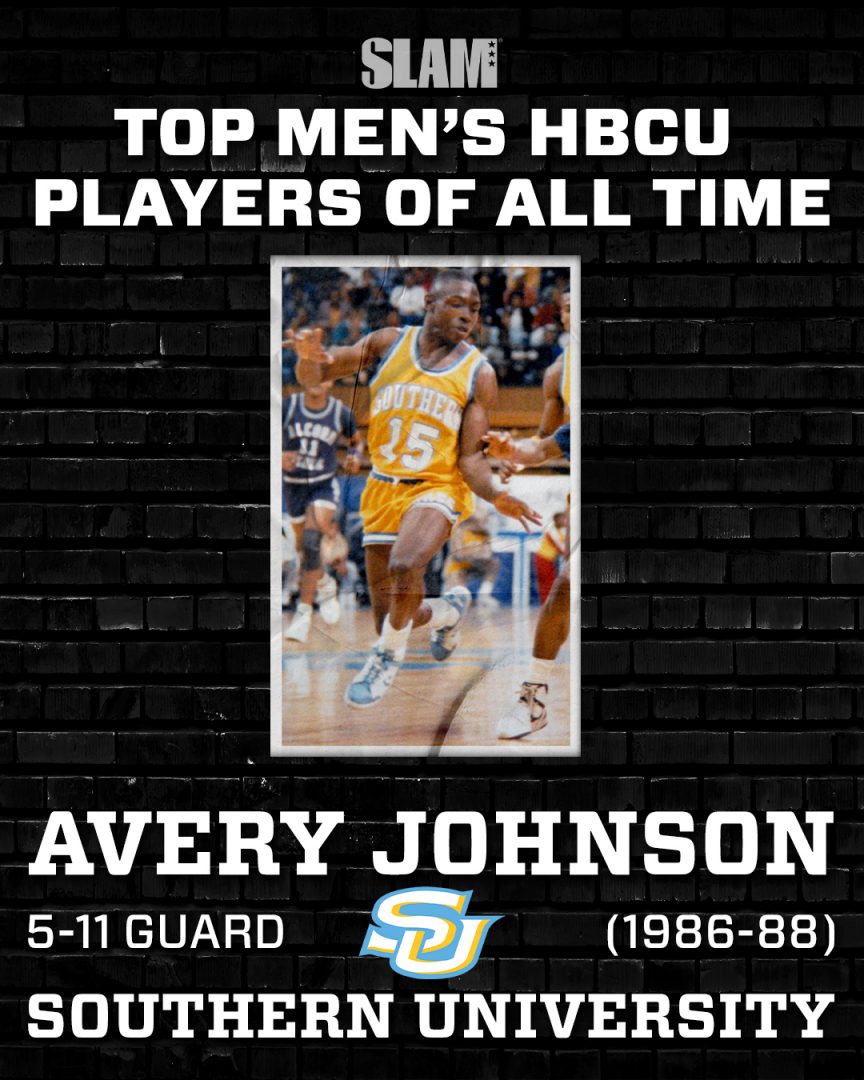 Johnson played junior college basketball before going to Southern University, where he solidified himself as a magnificent point guard for the Jaguars. He had the ability to penetrate and hit the open man. In 1988, he led the nation in assists, tallying 13.3 assists a night. He also averaged 11.4 points that season.
Johnson, who led the NCAA in assists in his two seasons at Southern University, earned SWAC Player of the Year honors and was named MVP of the league tournament as a junior and senior. While he went undrafted in 1988, he did manage to break into the League as an undrafted free agent and played 17 seasons. In 1999, he helped the San Antonio Spurs win the NBA championship over the New York Knicks.
Johnson then pursued a career in coaching and served as head coach of the Dallas Mavericks and the Brooklyn Nets before returning to the NCAA as head coach at the University of Alabama. He's now a TV analyst for CBS Sports.
---
Courtesy of Winston-Salem State, Virginia Union, Hampton University, Southern University and Getty Images.