It was a bittersweet spring for Isaiah Whitehead. His high school, the famed Lincoln, lost in the PSAL semifinals, falling just short of reaching the New York City public school championship game at Barclays Center. A few weeks later, he was forced to miss the Jordan Classic (also at Barclays) with a hamstring injury. Summed up, the best high school player in NYC this year, and the latest star from Coney Island, was a mere observer for the two biggest Brooklyn basketball events of the year. (No disrespect to the Nets.)
"It was tough," says the guard, who hurt his hamstring in the days leading up to the McDonald's All-American Game, limiting his minutes there and ruling him out for the Jordan game. "I had a good time with the guys, but not being able to play was tough."
If that sounds all bitter, no sweet, consider that Whitehead nonetheless ended his prep career as arguably the top shooting guard in his class. So things aren't all bad for the guy who follows Stephon Marbury, Sebastian Telfair and Lance Stephenson as the torch bearer for Coney Island's proud hoops history. The 6-4, 210-pounder is a strong, physical scorer, more reminiscent of current Pacer Stephenson than the others. "Although everybody kind of overlooks my passing ability," Whitehead says. "Growing up in Coney Island, I think it comes naturally."
Duly noted, and anyway, it's not for Whitehead to say if this signals a change from the point god rep that made CI famous. Regardless of position, he knows they share some traits. "I think all of us have that drive, that passion to take over. That weighs heavily on me," he says. "Marbury goes back a little too far for me, but I have memories from Sebastian's senior year, and definitely Lance's. I've been watching since I was little."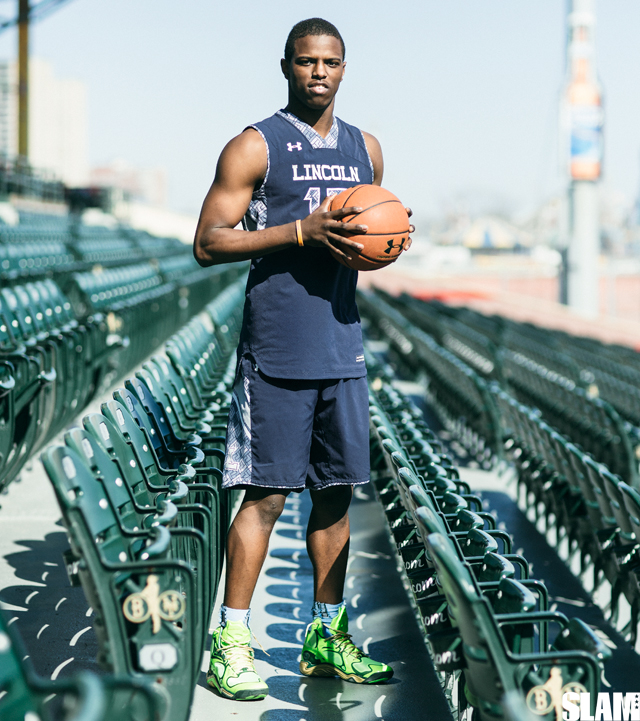 Stephenson is something of a mentor to Whitehead, and in leaving Brooklyn for a brief college stay at Cincinnati—not the most likely destination for a top-20 recruit from New York—Lance provided indirect inspiration for Whitehead's own college choice: Seton Hall. No, it's not so far from home, but with only one winning record in coach Kevin Willard's four seasons, it's an unlikely choice for a guy with offers from a slew of higher-profile programs.
"Emmanuel Mudiay actually inspired me to do something different," Whitehead says of his 2014 classmate from Dallas, who shocked everyone by turning down offers from Kansas and Kentucky to sign with Larry Brown and SMU. "I saw him last summer at Elite 24, and he talked about going your own way. He said he leaned toward the school that needed him, not just wanted him."
That certainly applies to Hall, where Willard also successfully recruited Whitehead's teammate, Desi Rodriguez, and where long-time Lincoln coach Dwayne "Tiny" Morton is headed to work as an assistant. Willard and the Pirates made it clear Whitehead was their top priority. "Coach said he thought I was actually the top player in the class," Whitehead says. "To me, this is a chance to take over the program and be the face of it."
He'll also get a chance to make up for missing the big stage this spring, assuming he doesn't mind the trek to that "other" NYC arena. "I've been to the Big East every year since I was able to go," Whitehead says. "Just all the emotion and passion for basketball in this conference, I've always wanted to play in it." Health permitting, he'll get his chance next spring.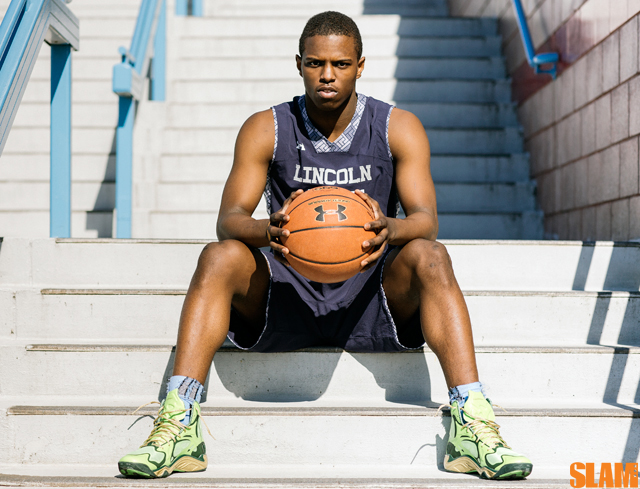 portraits by Ahmed Klink
132