USC's Jordan McLaughlin dribbled past three Cal defenders to get to the cup. He thought the coast was clear.
Then he bumped into the 6-11 paint protector. Sophomore Ivan Rabb rose up, stretched his arms to the sky and swatted the ball down as time expired, upsetting the then-No. 25 Trojans 74-73 in January. The big man froze, pointing his index finger to the stunned Galen Center, celebrating a win that he sealed with 17 points, the go-ahead free throws and the game-winning block.
"It's a mentality," Rabb says. "You have to want to go get every ball."
Hustle is ingrained into the East Oakland native, who grew up analyzing tape of local legends like Bill Russell and Gary Payton. "They just go hard," Rabb says of Oakland hoopers. "One thing they all have is mental toughness. They're willing to give up their bodies."
Rabb, too, prides himself on D, snatching boards at every turn, racking up 20 against UCLA and 16 against Arizona (two top-10 teams) to bring his average to 10.7 per game (top-10 in the nation).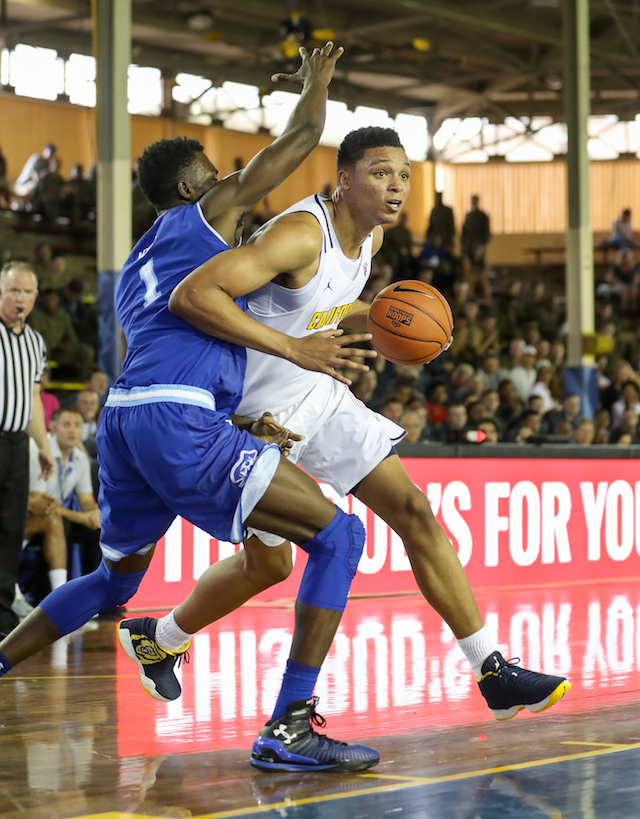 "You're going to be really tired. You have to make up your mind, is that going to stop you from grabbing two or three more or are you going to keep going, keep grinding?" he says. "I try to just wear everybody else down to help my teammates on the glass as much as possible."
The potential lottery pick brings just as much finesse as force, scoring off silky back-to-the-basket post moves to complement his mid-range jumper. He's averaging 14.6 ppg on 51 percent field goal shooting.
Some doubted his decision to return to school last year, but the big man wanted to improve before jumping to the next level—become a more consistent scorer and a quicker perimeter defender. He'll be a factor in the League soon enough, though.
"I want to be able to go and make an impact on a team right away," Rabb says. "I'm improving but I'm not where I want to be. At the end of the day I have to keep getting better."
—
Photo: Darryl Oumi/Getty Images