As Ivan Rabb poses for photos at Bishop O'Dowd's hilltop campus in Oakland (CA), one can't help but notice the ironic paradigm the backdrop provides to his prep career.
Here is a kid who came from the flatlands—the nearby rough streets of East Oakland to be exact—and despite some of the socioeconomic challenges he's faced along the way, he's nonetheless managed to stand tall on the affluent hillside part of town.
But his success didn't always seem so clear-cut, even among those around him.
"There were people in the Oakland community and the O'Dowd community who were concerned about Ivan's academic success," says head coach Lou Richie. "Many didn't think he could last here."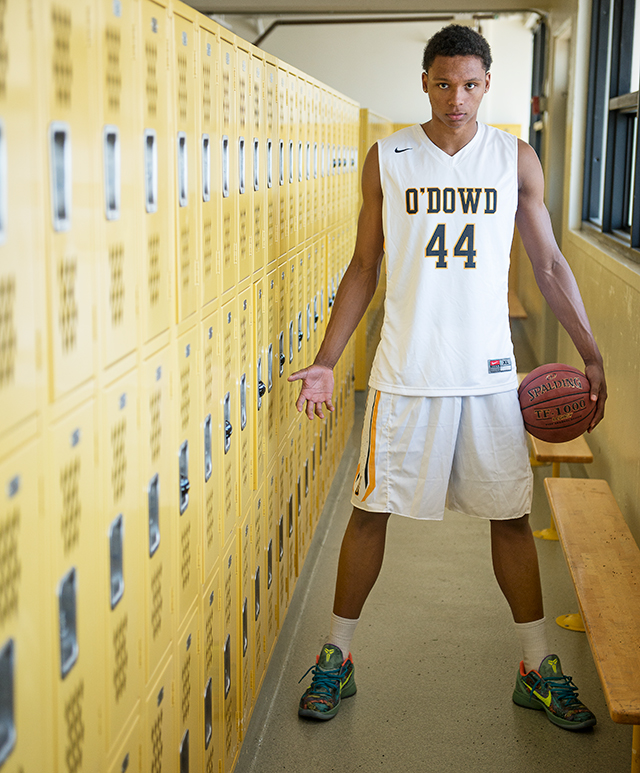 After arriving in the ninth grade from a public school in East Oakland, Rabb initially struggled, posting a C-average his first semester. So Richie designed a rigorous tutorial program that revolved around holding study sessions six days a week for two to three hours per day at the school—Saturday being the only day off. Today, Rabb holds a B+ average.
"Just like I had to learn how to play hard in basketball, I had to learn how to balance school," says the 6-11 forward. "I had to learn how to study and manage time the first two years. But now I'm doing really well."
Indeed, learning how to play hard consistently was also part of the growth process early on.
In the summer of 2011, weeks before starting classes at O'Dowd, the uncommitted senior was playing pick-up with Richie and a few of his soon-to-be teammates. Midway through the game, Coach asked Rabb to switch teams, displeased with his effort.
"Some of the early criticism I received was that I wasn't tough enough—that I wasn't the alpha dog of my team," recalls Rabb. "So I worked on those aspects of my game and I think I've now proven that I'm one of the most skilled bigs in the country. I think I've proven I have the best footwork in the country and that no one can guard me one-on-one."
Adds Richie, "I couldn't play with him on my team because he didn't want to play hard. It's funny how I didn't want to play with him back then and everyone wants to play with him now—as do I."
College coaches wouldn't mind Rabb playing for them either. His list of schools includes California, Kentucky, Kansas, Arizona and UCLA (now down to Cal and Arizona).
The ambidextrous (he shoots with his right but is primarily a lefty) five-star prospect helped the Dragons to a 28-5 record last year as a junior while averaging 25 ppg, 16 rpg and 5 bpg, ultimately leading his team to its third consecutive CIF Northern California Division III title and falling short in the state title game.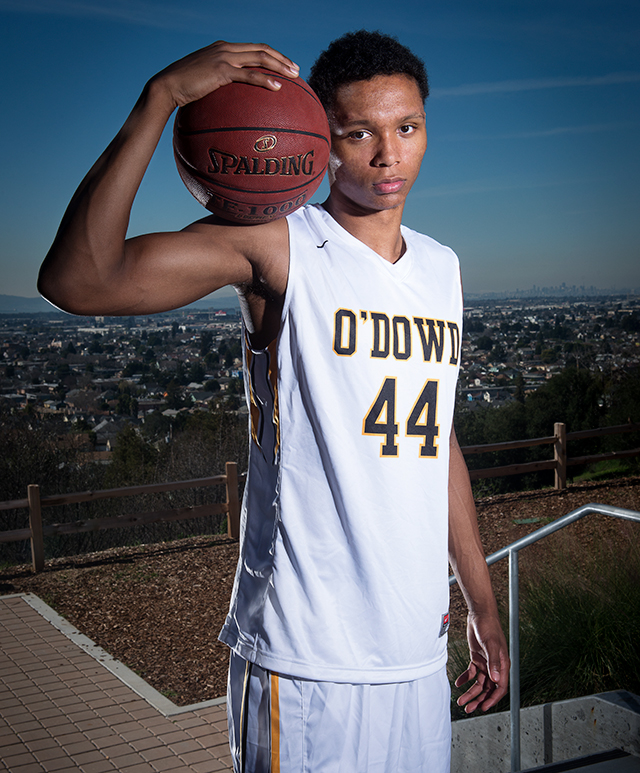 Rabb, who can do as much damage from the perimeter as he can in the lane, cites his mother as his inspiration. "She's had to work two to three jobs to take care of my little brother and I," he says. "She's had ups and downs. It's motivated me and I've always tried to be the man of the house."
Richie, an Oakland native himself who graduated from O'Dowd in '89 before hooping at UCLA and Clemson, is familiar with the uphill battle. "It's a culture shock—when having a jacket is tough but kids are driving a Mercedes," he says. "Those are dynamics of self-worth. For Ivan, it was about taking the good out of the hood and putting it on the hill."
Franklyn Calle is an Assistant Editor at SLAM. Follow him on Twitter @FrankieC7.
portraits by Atiba Jefferson