Though his basketball career had been trending upward for a number of years, Jason Preston was progressing in relative anonymity. Until November 27, that is, when basketball fans across the country learned of the inspiring NBA prospect.
That was the night Preston's Ohio Bobcats visited Illinois, a ranked team with national title aspirations—not a welcome atmosphere for a MAC team. But Preston, Ohio's junior point guard, went toe-to-toe with Ayo Dosunmu, Illinois' Player of the Year candidate.
Illinois won a nailbiter, 77-75, but Preston dazzled. He showed off precision passing and a plethora of smooth floaters and jumpers, finishing with 31 points, 8 assists, 6 rebounds and, most impressively, 0 turnovers.
His eye-opening play moved Kevin Kugler of the Big Ten Network to share Preston's unbelievable journey during the telecast. After the game, the story took on a life of its own with even NBA stars showing love on Twitter.
This attitude right here 👇🏾 by @Treballjay11 👊🏾 will get you all you ever need! https://t.co/m83F1h0aRf

— marcus smart (@smart_MS3) November 28, 2020
As Ohio coach Jeff Boals says, "I'm glad people are telling Jason's story because it's unbelievable for where he was five years ago. I always tell people, it's like a movie."
Preston was born and raised an only child in Orlando by his single mother, Judith Sewell. They were very close and she was the one who instilled the love of basketball in him. She grew up a Detroit Pistons fan and gifted Jason his first basketball hoop when he was little.
"We'd always watch sports at home. Mostly basketball, but also tennis, football, baseball, soccer," Preston remembers. "We were always doing something with each other."
When he was 11, his mom was diagnosed with lung cancer. While she tried to shield him from her treatments and pain, he knew she wasn't getting better. She passed when Jason was 15 years old.
"She was really struggling," Preston says quietly. "Every day was a battle. Even though she wouldn't say it, I could see it. To know she's in a better place, that's comforting for me."
Preston credits his family, friends and faith for helping him get through those dark times. After his mom's passing, his aunt, who had been named his guardian, along with her son, moved to Orlando from Jamaica to help take care of him. Preston moved into a house with his aunt, cousin, his mom's best friend and her son. He and the two boys would play basketball daily.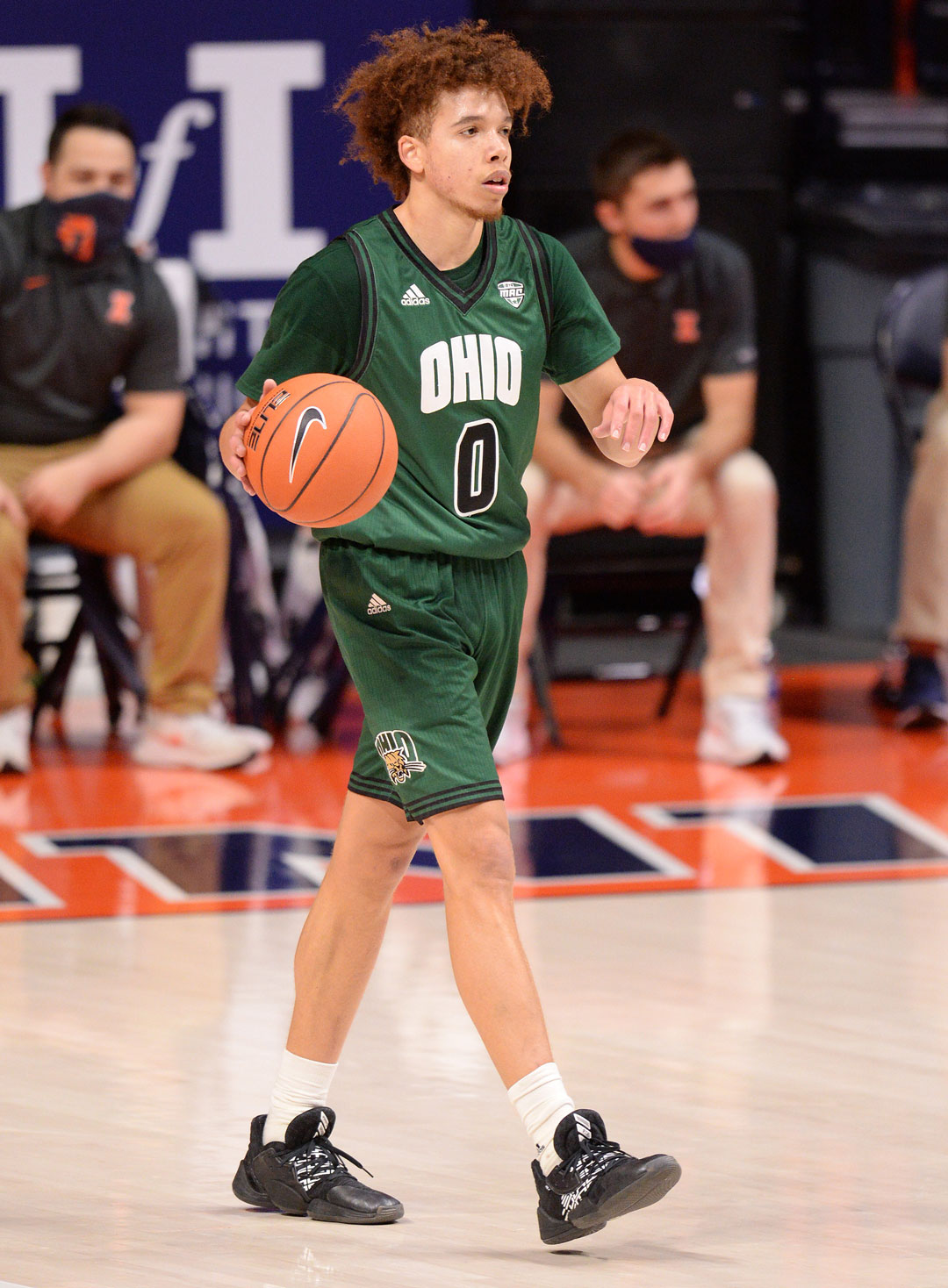 "Ever since he was little, Jason always had a passion and drive for basketball," his cousin, Justin Morgan, recalls. "We would go to LA Fitness, him and his friends would play there for hours and dominate. We would always win with him on the team."
His stardom at LA Fitness notwithstanding, Preston couldn't imagine achieving stardom at the collegiate level. He was barely 6-feet tall and weighed 140 pounds soaking wet as a high school senior. He started just one game at Boone (FL) High School—on Senior Day—and averaged just 2 ppg during his final season.
Preston planned to move on from organized basketball, as he had already enrolled at nearby Central Florida to be a regular student there come fall. His plan was to study journalism. But sometimes, stories have a way of writing themselves.
That summer, a friend asked Preston if he wanted to play in a couple of AAU tournaments with TNT Elite. The only reason he was even asked was that the team had four players and literally needed a fifth. Preston agreed, and the fairytale started to unfold. The team played in two tournaments—one in Georgia and one in Florida at ESPN's Wide World of Sports. Preston played well and schools began to take notice.
A UNC Asheville assistant showed interest, but they were out of scholarships at the time, so the assistant suggested Preston go to prep school. Once the tournament was over, Preston met with Brad Traina, a former UCF player who was recruiting for Believe Prep, a post-grad hoops program then located in Athens, TN. Preston eventually enrolled there, but not before contemplating the DII route.
"I haven't told a lot of people this, but a DII called Lincoln Memorial University recruited me. I was really close to signing with them. It was basically finalized. They were sending over the papers and everything," Preston recalls. "I went back and forth until the last minute. Then I decided, I didn't really think this was best for me, my future and my long-term goals, and that is when I decided to go to Believe Prep."
Preston's career got off to an up-and-down start with the talent-rich program, which had four teams while he was there. He bounced around, so in pursuit of minutes and the chance to play with two of his best friends, Preston asked to be put on the "C Team." "I was also trying to give myself an opportunity," he says.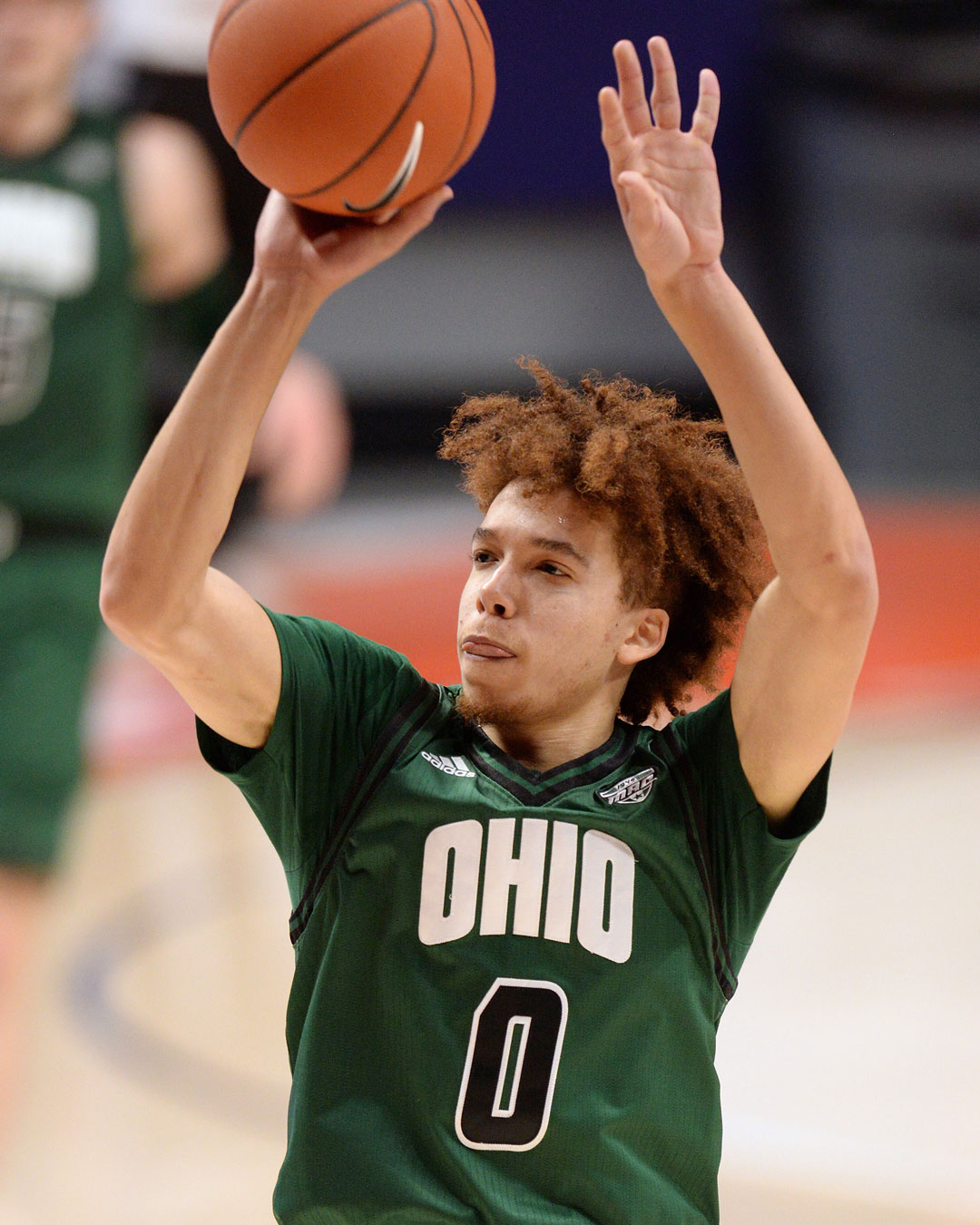 He ran point for that team, and after some good showings, Preston had an idea. He wanted to create a mixtape to show off his game. So, during an eight-hour bus ride back from a tournament, he asked his coaches for all the game film they had.
"It was one long drive back to Tennessee, and I was like, I got to get some film on myself if I want to play ball at the next level and for coaches to see me," he explains. "I asked the coaches on the bus if they could send me all the game film we had. Once I got it, I just started screen recording all of my highlights and then sent the footage over to one of my guys in Orlando and he made me a mix."
After he had the finished product, Believe Prep tweeted the video, and that was when another chapter of Jason's story began. Before that hopeful tweet went out, Preston had zero standing offers from colleges. After it, two DI schools started recruiting him heavily: Ohio and Longwood.
Preston settled on Ohio. The Bobcats needed a guard, and he felt good about how he'd fit there. Preston was 6-2 and 161 pounds when he arrived in Athens, OH, in 2018. The team went 14-17 under coach Saul Phillips with Preston playing about 30 quiet minutes per game.
The program switched coaches and brought in Boals, a long-time assistant at Ohio State. After watching film and meeting Preston, Boals saw potential.
"You could tell he had a really good IQ for the game, just by the way he talked and the questions he asked," Boals gleams. "Looking at him physically, I knew we needed to put some weight on him that summer. I started watching some game tape and knew he had a high IQ and great court vision to make us better."
Fast forward to this season, and Preston is now 6-4 and 187 pounds. He's contending for All-America status and, after the Illinois game, and with per-game averages of 19.3 points (on 58.8% shooting) 7.8 assists and 6.0 rebounds, he is very much on the NBA's radar. Boals can see why.
"He's great with angles," the coach states. "Some of the angles he takes to score and the soft touch he has around the basket, not a lot of guys could make those shots. And his vision reminds me of guys like (Ohio State products) Evan Turner and D'Angelo Russell. He just sees things happening before they happen."
At this point, Preston, who is studying Sports Management, is more willing to talk about his team, which is 4-2 heading into conference play, than the NBA. "My number one goal and focus right now is to win the MAC," he says. "After the season, we can look at some other things."
But isn't it his dream to play in the League one day? "For sure," adds Preston, who cites LeBron James and Chris Paul as the players he's watched the closest. "That's the highest level of basketball and something I've dreamed of since I was a kid," he adds.
While we still don't know what the next chapter holds for the 21-year-old Preston, we do know that his mom is always there with him. She is on the banner of his Twitter profile. She is in his thoughts when he is making decisions. He keeps a photo of her on his dresser so he can see her every night before he goes to bed.
Says Preston, "Everything I do, all of this, is for the both of us."
—
Vik Chokshi is a contributor to SLAM. Follow him on Twitter @docksquad33.
Photos via Getty