Barely 24 hours after a college coach stopped by to reiterate his recruitment pitch, basketball questions led to a conversation about animals and hunting just minutes after Malik Monk wraps up practice on this early November evening.
"I grew up in the country, so when all of my friends went hunting I just wanted to kick it with them," said Monk, who grew up in the small Arkansas town of Lepanto, which counts fewer than 2,000 residents, before relocating to the relatively larger city of Bentonville the summer before his sophomore year. "The first time I shot a gun I was like 9 or 10. I tried [hunting] a couple of times and then I just liked it."
Yesterday's coach was Kentucky's John Calipari and his trip to Bentonville came just four days after Monk returned home from visiting the University of Arkansas—his fourth and last scheduled official visit on the recruiting trail.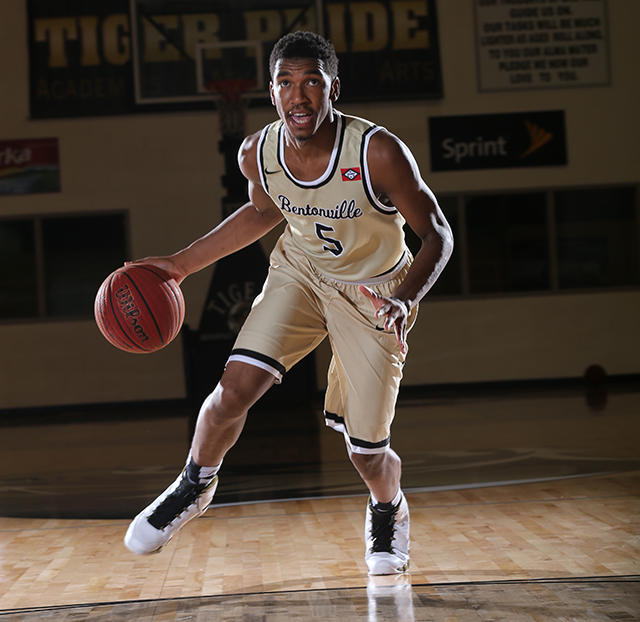 While hooping and hunting don't necessarily share much relation on the surface, in the cut-throat business of recruiting, where coaches travel the country looking to woo quality talent, the concept of the hunter and huntee do correlate.
But in the case of the 6-4 top ranked combo guard, the link between animals and basketball has a different origin. His jersey number used to be 35, a nod to Kevin Durant. But then he wanted a number that was more representative of his personality, and that's where the impact that hunting has had on him becomes apparent.
"I wanted to switch my number to 5 because when God made the earth in seven days, the fifth day was when animals began appearing on earth," says Monk of the number switch last season. "I watch Animal Planet a lot and I'm actually really into the way African wildlife animals like cheetahs and hyenas move."
A key skill in hunting is patience, something Monk applied perfectly to his recruiting outlook. At the time of our interview with Monk, there wasn't a timetable for his decision, despite having taken all of his visits. And while he officially cut his list to six over the summer, the majority of the chatter had boiled down to the Wildcats and the Razorbacks.
Choosing between an in-state school and a national program is tough for anyone. But for Monk, this in-state school also had family roots. His older brother Marcus played wide receiver for the Razorbacks, where he set a still-standing record for single-season TD receptions with 11 in 2006, before being drafted in the seventh round by the Chicago Bears in 2008. Marcus also had a couple of stints with the basketball team, including a 12-point performance in an upset victory against then Blake Griffin-led No. 4 Oklahoma.
"But when it comes to him, my loyalty is with him," said Marcus. "I tell him this is one time when he can be selfish."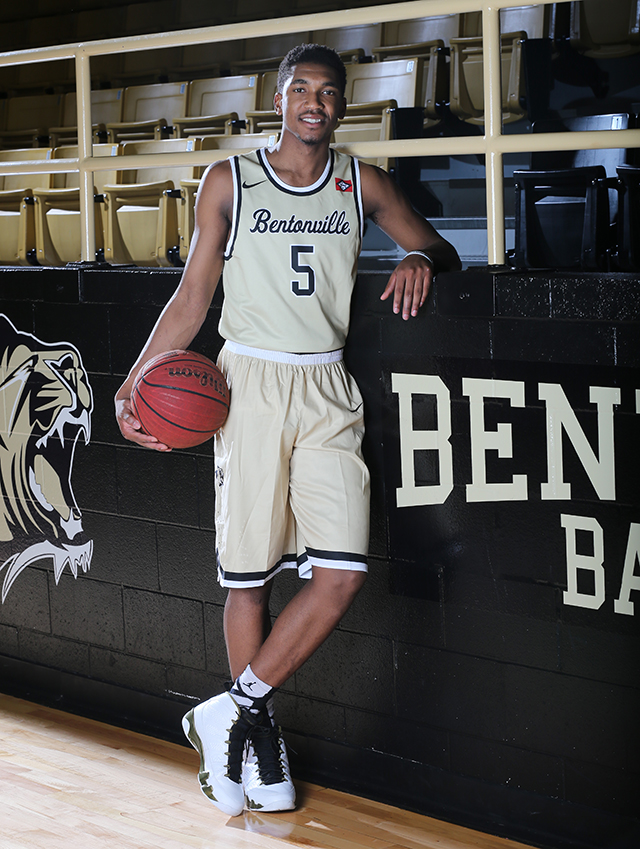 Whichever program was fortunate enough to land Monk would get an explosive combo guard who can light up the scoreboard in a hurry. After all, he does hold the record for most points in a single game in the most prestigious summer youth circuit, the Nike EYBL, with 59 in 2014. Last season, he averaged 26.9 points, 6.7 rebounds, 2.7 assists and 1.9 steals as a junior while helping lead the Tigers to their first state championship game appearance in history.
"My brother's been through this whole process, so he's been telling me that whenever you feel ready, just pick," said Malik of the looming decision, eventually announcing he was headed to Lexington just a couple of weeks later. "I just [had] to be patient."
That's what true hunters do.
—
This story is an updated version of the SLAM 194 print story following Malik Monk's college announcement.
Franklyn Calle is an Assistant Editor at SLAM. Follow him on Twitter @FrankieC7.
Portraits by Layne Murdoch