Two high-major programs dismissed prominent players this week, separate moves that sent shockwaves throughout the college basketball landscape. But lost in the buzz of potential impact on wins, losses and tournament seedings is the fact that these are still kids.
Kids now with a cloudy future.
In this era of big money supporting college athletics, the pressure to win has never been more prevalent. Coaches are trying to do what's best for their program, and clearly the dismissal of key players works against school's short-term success.
For head coach Lorenzo Romar at University of Washington, his dismissal of Robert Upshaw could very well be the deciding factor on whether or not the Huskies make the NCAA Tournament. And for head coach Mike Krzyzewski, dismissing Rasheed Sulaimon could cost the Blue Devils the ACC title and perhaps a shot at the National Championship.
Both head coaches have been widely successful in the sport and have helped hundreds of players on the court and in their lives. To dismiss a player is by far the most difficult decision a coach could make with his team.
A decision like this isn't an easy one.
"We've dismissed people based on behavior, academics or breaking the university rules. It's never just one thing," said Mitch Buonaguro, a 38-year college coaching veteran. "In many cases where I coached, it was the university that dictated the policy because a player violated part of his scholarship contract or had a pattern of behavior issues."
The large transfer rate prevalent in division I college basketball has swelled past 600 students per year. In most cases, the situation arose that the program was no longer the fit for the player, whether that was the coach or player's realization. It's fair game in this world of what is now the one-year scholarship.
Perhaps it's an indictment on the sport that it has become easier to cut bait and recruit than to develop. Or possibly, it's the mindset of today's player who finds it much more appealing to be coveted and appreciated than challenged.
Former Virginia, Providence and Xavier head coach, Pete Gillen said that "it's a culture of I and not we. I took it personal when kids left the program."
Dismissal of a player during the season is the worst act a coach can commit. It's a declaration not just that the coach could no longer help the player but the coach has quit and the reasons are quite simple most of the time.
"The player becomes an infection and destructive for the whole team. As the coach, you think about, can you allow mistakes? Can I rehabilitate the kid? You are emotionally attached," Buonaguro said. "You recruited the kid and you have to explain it to the family."
And not only to the family but to potential recruits as well.
"Schools use it against you in the recruiting wars," Gillen said. "You definitely make enemies, there's a significant risk. Coach K, is almost bulletproof but he may struggle getting the next player he wants from Houston."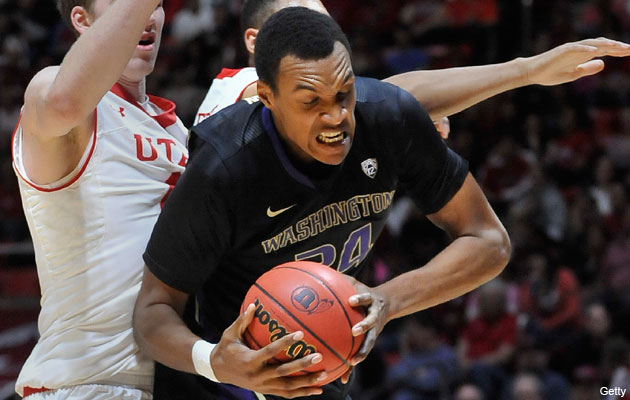 Washington wasn't the first stop in the basketball odyssey of the 21-year-old Upshaw's merry-go-round but it likely will be his last college opportunity.
And there is Sulaimon, who has to live with being the first player that Krzyzewski, the most successful coach in the history of college basketball, dismissed from his program. Imagine being labeled as a failure, no longer worth teaching and leading at 20 years old.
An earthquake rocked college basketball this week and the aftershocks are strong and lasting for both players and coaches alike. We don't know what egregious act(s) these players may have committed to necessitate this actions and we may never truly know what they did. In-season dismissal certainly must have been the very last resort. Games are won and lost every night, but when coaches and institutions quit on college kids, the whole system loses.
"You feel like you failed the kid, you failed the parents," Gillen said. "You promised them when you recruited them, that they were going to get an education; they were going to grow into young men. It's sad, so sad."
Leigh Klein was formerly on staff at Texas and Rhode Island and now owns Five-Star Basketball Camps. He contributes to SLAM's coverage of college basketball and the NBA Draft and is a frequent national radio guest. He can be followed @LeighAlanKlein.