Hall of Famer Allen Iverson is launching his inaugural All-American Game this spring. It will feature 24 of the top HS seniors in the United States and take place on Friday, April 21 in Portsmouth, VA. There are other festivities planned for the All-Americans on the two days prior to the big game, including a three-point contest and slam dunk contest at Iverson's alma mater Bethel HS on Wednesday, April 19, and an Awards Banquet on Thursday, April 20, which will present the first recipient of the Allen Iverson National Player of the Year Award.
See below for complete rosters: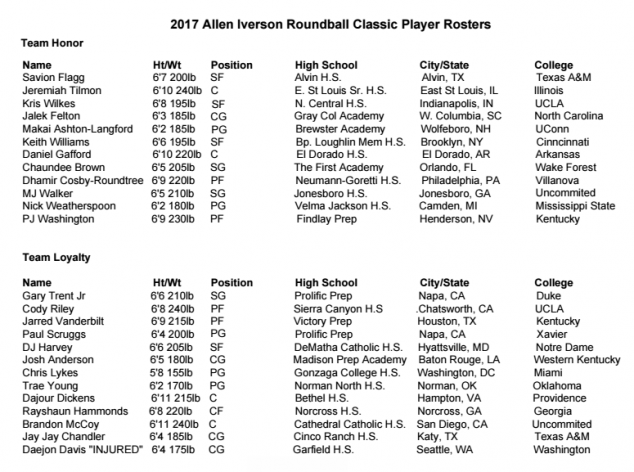 For more information, visit alleniversonroundballclassic.com.