No other junior has been making headlines the way Zion Williamson has so far this season. After claiming the MVP award at the prestigious NBPA Top 100 Camp in June, he's been straight up dominating the prep scene early in the 2016-17 season, where he's already accumulated a couple of 50+ point performances (see here and here) and a whole lot of jaw-dropping finishes at the rim.
So it should come as no surprise that the 6-7 wing has worked his way into the conversation for top prospect in the junior class, and for now at least, has taken over the top spot on SLAM's Fresh 25 rankings for the Class of 2018. We'll be updating this list in the spring after the season and will also be expanding it from top-25 to top-50. See below for the complete list.
And to learn about the senior class, check out our Class of 2017 rankings.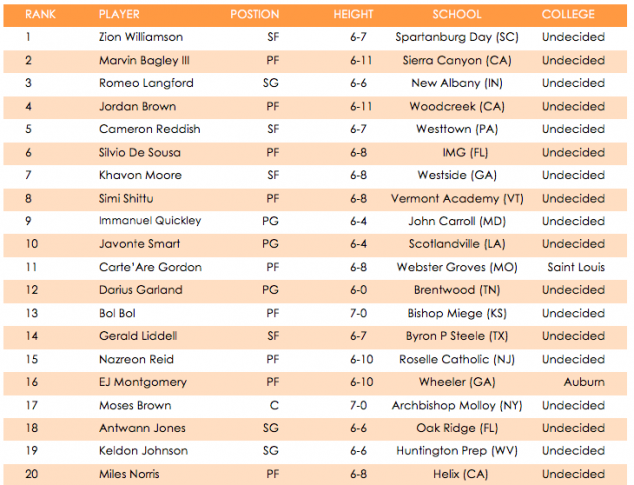 249