The Class of 2017 has already separated itself from the rest, despite the season having just begun.
A couple of five-star recruits have shown that academics are beginning to play a bigger role in their college decisions than ever before. A couple of top-10 kids have considered Harvard along with the traditional high-major programs.
In terms of recruiting, Alabama, Duke, Kentucky and UCLA have all succesfully landed a good chunk of the top-50 list.
All in all, there's a lot to be excited about with this class. We'll update this list once again in the spring after the season. For now, here's our current SLAM Fresh 50 for the Class of 2017: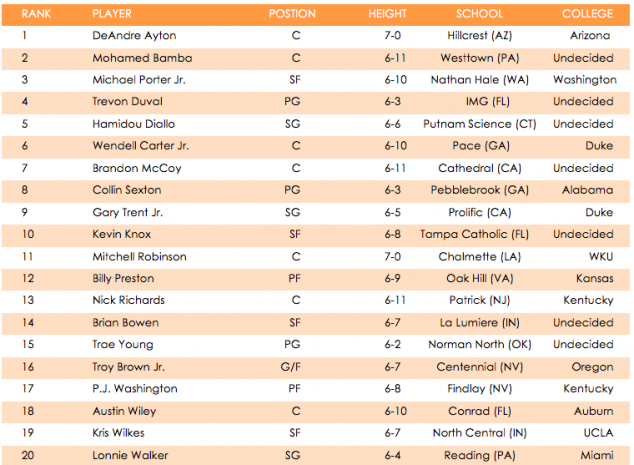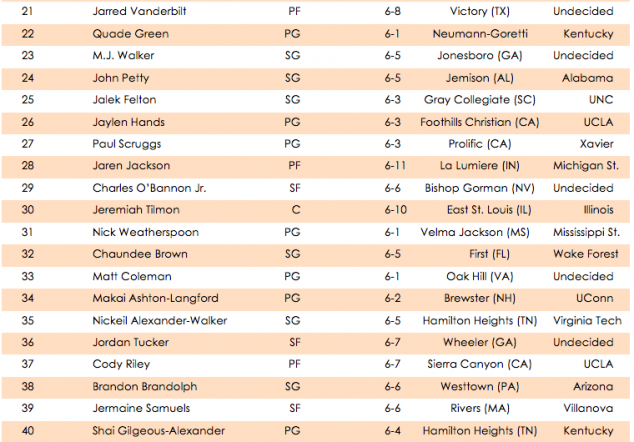 —
Photo by Layne Murdoch