Miles Bridges was staring at his phone on his way back to Huntington, WV, from the Flyin' To The Hoop Invitational in Dayton, OH during MLK weekend. The three-hour evening drive came after a 12-point victory (and a personal 21-point, 17-rebound performance, which included some awing, rim-rattling dunks) earlier in the afternoon. He wasn't looking attentively because his messages were blowing up, but in anticipation of possibly being mentioned. That Sunday evening, the 2016 McDonald's All-American roster was being revealed live on ESPNU.
"I was in the car on my way back from the tournament and I was watching it on the phone," said the 6-7 small forward the following day. "I heard it on TV. It happened at around 10:45. It's a great achievement that most kids don't experience. I'm very blessed."
Fittingly, receiving the news while on the move to Huntington is the perfect way to reflect on his prep career. The Flint, MI native starred at local Southwestern Academy as a freshman before opting to transfer out of state to Huntington Prep for his sophomore year.
"The decision to leave was tough because I was away from my mom," say Bridges. "I was never away from her for a long time. I was away from my brothers and sisters, too. But it was a great decision because I grew as a player and as a person, on and off the court."
He arrived just as 2014 No. 1 NBA Draft pick Andrew Wiggins graduated. Nonetheless, he still had some proving to do.
"My first year here, I was a role player coming off the bench," recalls Bridges. "I wasn't used to that. I was used to starting and being a star playing on the team. But we had a lot of older kids that were just as good if not better than me. I had to get over that."
Among the players he played behind were San Diego State wing Montaque Gill-Caesar and Providence swingman Jalen Lindsey, both seniors during his sophomore year.
Today Bridge is a top-10 national prospect in the Class of '16. Known for his explosiveness and assertiveness, Bridges now plans to return home for college after committing to Michigan State.
"I always heard about The Flintstones but never really got to watch them because I was too young," says the future Spartan of the late-'90s MSU teams that featured four Flint natives and was responsible for three consecutive Final Four appearances and a National Championship in 2000. "I see them around all the time. I talk to Mateen [Cleaves] all the time—Mo Pete [Morris Peterson], Charlie Bell. The only time I really remember watching Michigan State was when Draymond Green was there and I became a fan then."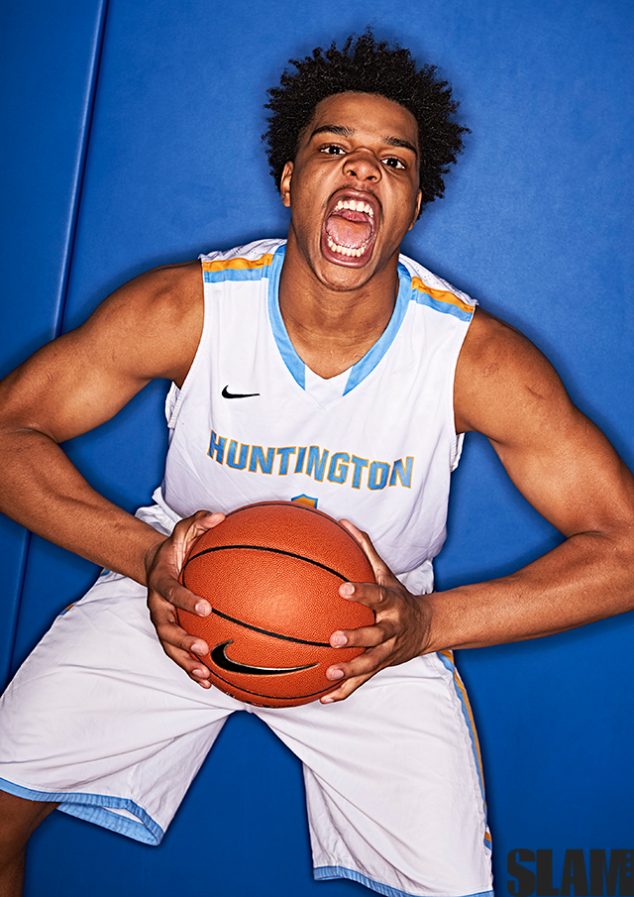 The incoming 2016 class for the Spartans is already touted among the top three in all of college basketball, behind Kentucky and Duke, with two Michigan natives among those already signed. Detroit native and AAU teammate Cassius Winston, a point guard ranked in the top 30 nationally, committed to Tom Izzo last September, joining four-star prospects Josh Langford of Alabama and Nick Ward of Ohio in this fall's incoming recruiting class.
"It's a great coaching staff and it's only 45 minutes away from home," says Bridges, who averaged 22.8 points and 10 rebounds last summer at Nike's Peach Jam, its EYBL circuit finale. "We have a great recruiting class. It'll take me a while to get used to college but I feel like I'll be comfortable and I'll have teammates around me that I know and are very good. I want to continue what those other Flint guys did."
—
Franklyn Calle is an Assistant Editor at SLAM. Follow him on Twitter @FrankieC7.
Portraits by Chris Razyok