The Omni Elite Classic is BACK! Powered by ACES and Northeast Basketball Club, the annual high school basketball showcase will make its return to New York City next week with a star-studded roster that features the top-ranked girls and boys prospects from around the country. Media Day will be held at Rucker Park on May 23, followed by the All-American games that'll take place on May 24 at the Gauchos Gym in the Bronx.
The girl's national game starts at 6pm ET, while the boys play at 8pm. Here's the tentative roster for this year's event: 
Girls Roster:
Kymora Johnson (USA Trials '23)
Zoe Brooks (USA Trials '23)
Angelica Velez (ESPN top 50 '23)
Aalyah De Rosario (ESPN Top 20)
Paris Clark (MAC Jordan NY Gatorade POY + Arizona '22)
Ayanna Patterson (MAC + UConn '22)
Paulina Paris (UNC commit '22 & Jordan Cllassic)
Kate Koval '24 fro Ukraine JR National team )
Caroline Lau ( '22 Northwestern)
Mackenzie Nelson ('23 Connecticut Gatorade POY)
Carys Baker ('23 ESPN #60))
Grace Sundback ('23)
Zhara King('24)
Sahnya Jah ('23 ESPN top 25)
Ariel Little ('24)
Talayah Walker (24)
Qadence Samuels('23)
Mia Pauldo ('25 ESPN #17)
Mya Pauldo ('25 ESPN #18)
Boys Roster: 
**Subject to change**
Tahaad Pettiford (ESPN #34 '24)
Elliot Cadeau (ESPN #10 '24)
Chance Westry (Auburn ESPN #33)
TJ Robinson (Bishop Walsh '24)
Darryn Peterson (Cuyahoga ESPN #4)
Ian Jackson (ESPN #3 '24)
Jaquan Sanders (Seton Hall Commit)
Jerry Easter II (Emmanuel Christian)
Quadir Copeland (Syracuse Commit)
Rowan Brumbaugh (Texas ESPN #90)
Malik Bowman (OTE)
Akil Watson (ESPN #24 '23)
Christian Watson (Miami ESPN #92)
Tarik Watson (Rivals 41 '24)
Ryan Bewley (OTE)
Elijah Jones (East Carolina Commit)
Tobe Awaka (Tennessee Commit '23)
Aaron Bradshaw (ESPN #20 '23)
Kyle Filipowski (Duke Commit) **
Brandon Miller (Alabama Commit) **
Desmond Claude (Xavier Commit) **
Justin Edwards (ESPN #13 '23) **
Youssouf Singare (Bella Vista Prep) **
Isaiah Miranda (ESPN #26 '23) **
---
ACES is a cultural lifestyle brand platform that's focused on storytelling through collaborations, products, and unique event activations. Founded by former pro hooper turned CEO Brian Kortovich (who joined the ranks of Kevin Durant and Dr. J, Joe "The Destroyer" Hammond when he won a scoring title at Rucker Park in the summer of 2012) the brand has always been tapped into the culture. That impact continues this year as they spotlight the elite talent that hails not only from the five boroughs, but nationally.
"Grassroots basketball has always been a part of the Brand ACES ethos," says founder and CEO Brian Kortovich. "The Omni Elite Classic (OEC) is unique because of its organic inception, relevance to hoop culture and how it rallies the local community together. The OEC platform consistently attracts some of the top ranked HS players in the country to NYC, the Mecca of Basketball. We will continue to impact and empower these student athletes by giving them a stage to shine on a national level and organically giving them an outlet to tell their stories.
Special shoutout to the OEC Team. Trevor Harris & Jess Villaplana, Dwight Shaw, Mark Westman, Eric Jones & Dayon Floyd for all of their hard work and efforts."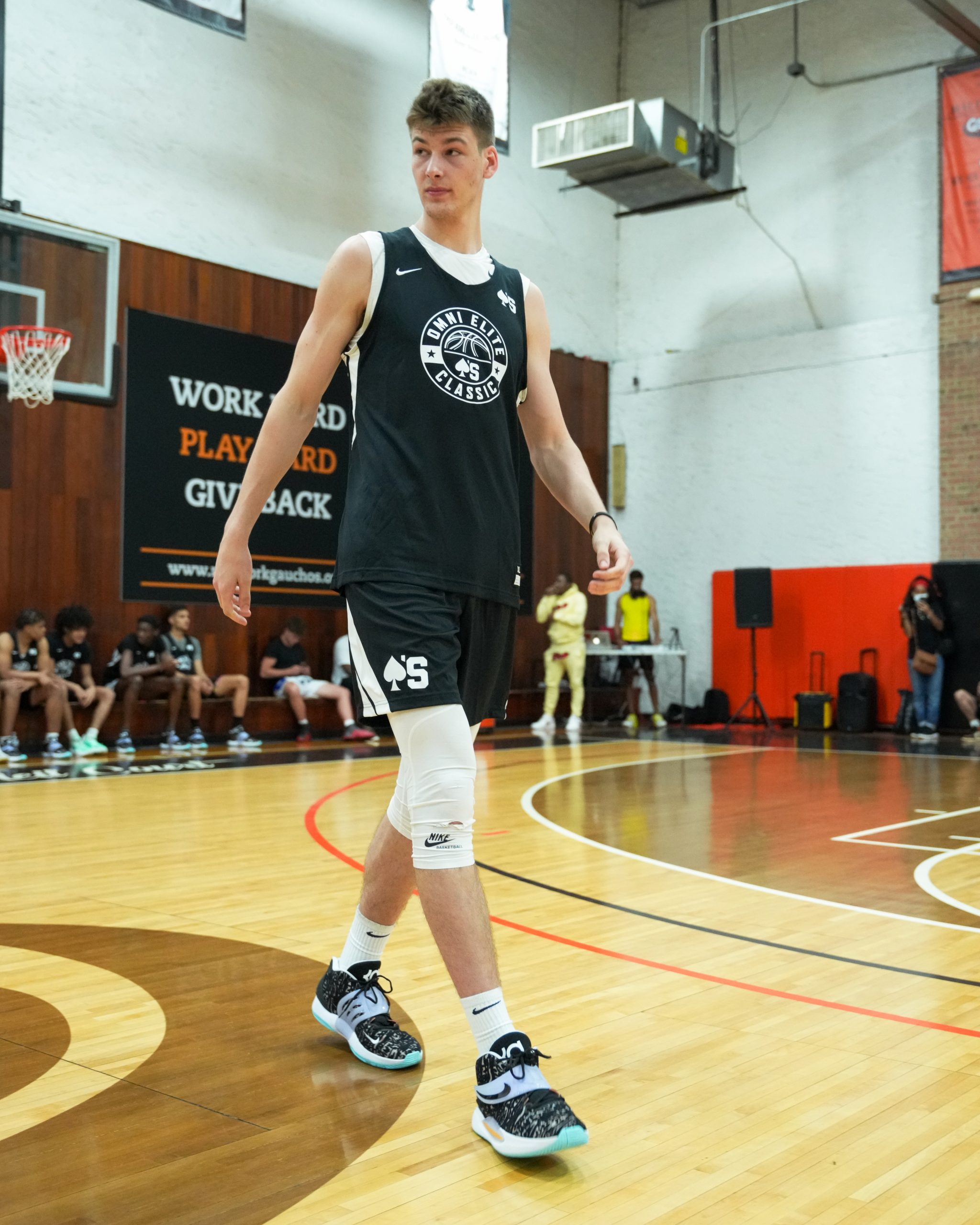 Last year, the showcase featured standouts including UConn and SLAM 235 co-cover star Azzi Fudd and NCAA national champion, Kansas' Kyle Cuffe Jr. In the past, New York's very own Jahvon "JQ" Quinerly, who just graduated from Alabama, Minnesota Timberwolves' center Naz Reid, Orlando Magic's Cole Anthony and Mo Bamba and Pelicans' PG Jose Alvarado have suited up in the OEC as well.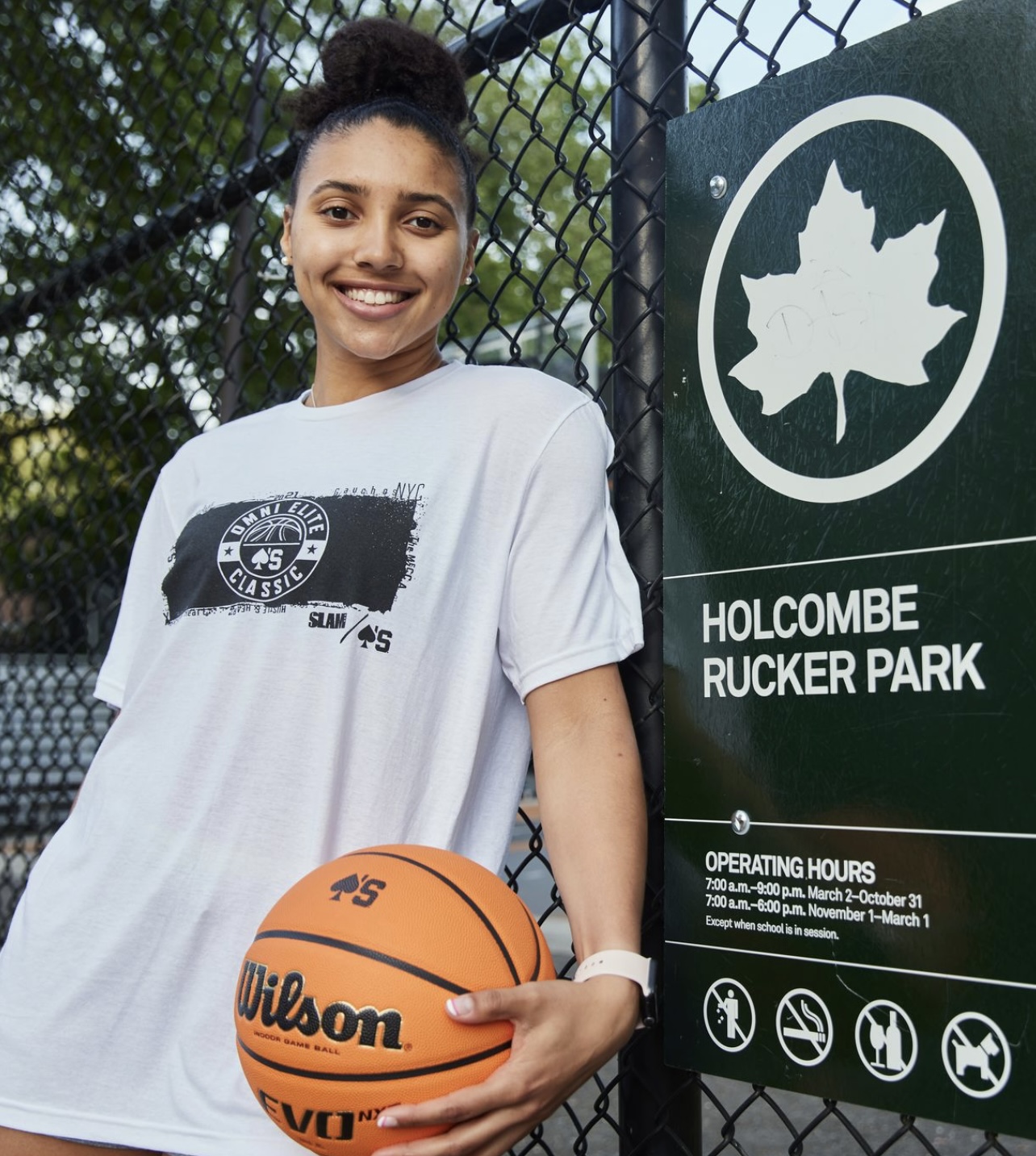 "Omni Elite Classic is a great platform to allow student athletes to come out and compete at the highest level, in the Mecca of basketball," says the program's Boys Director, Trevor Harris. "While the focus is on putting together a roster of high caliber athletes, we also focus on rewarding those that equally excel in the classroom."
"I am excited for this year's Omni Elite Classic showcase. It's the last exclusive HS basketball event of the year where we bring some of the top players in the country from different classes to compete against each other in NYC," adds Girl's Director Jess Villaplana.
Read here for more information on the Omni Elite Classic.
For live coverage of the event, and all things high school hoops, follow @slam_hs.
---
Photos by Luke Schlaifer, Moving Pictures and Johnnie Izquierdo.