Sitting at the airport terminal unsure of when he's taking off or where exactly to, Trevon Duval is bracing for a long travel day. It's a mid-January Thursday afternoon and the winter weather is wreaking havoc on itineraries. Duval's Bradenton, FL-based IMG Academy is headed to a HS showcase in Dayton, OH, but their flight out of the Sunshine State is delayed, which puts them at risk of missing their connection.
As his coaches scramble to re-book the team's itineraries, Duval can't help but notice how the situation reflects his personal journey so far. Throughout his high school career, the Wilmington, DE native has found himself tweaking and readjusting his life path en route to pursuing his desired destination. While emerging as the top point guard in the Class of 2017, he's attended three high schools in four years, all out of state.
"It's been challenging," says Duval. "I learned a lot from each situation. I learned how to mature as a young man and as a player. I learned how to deal with a lot of different situations. I think the biggest thing I took from it is that every situation isn't going to be perfect, there's always going to be something happening. So I just learned to accept the situation I'm in and make the best out of it. I learned how to be independent."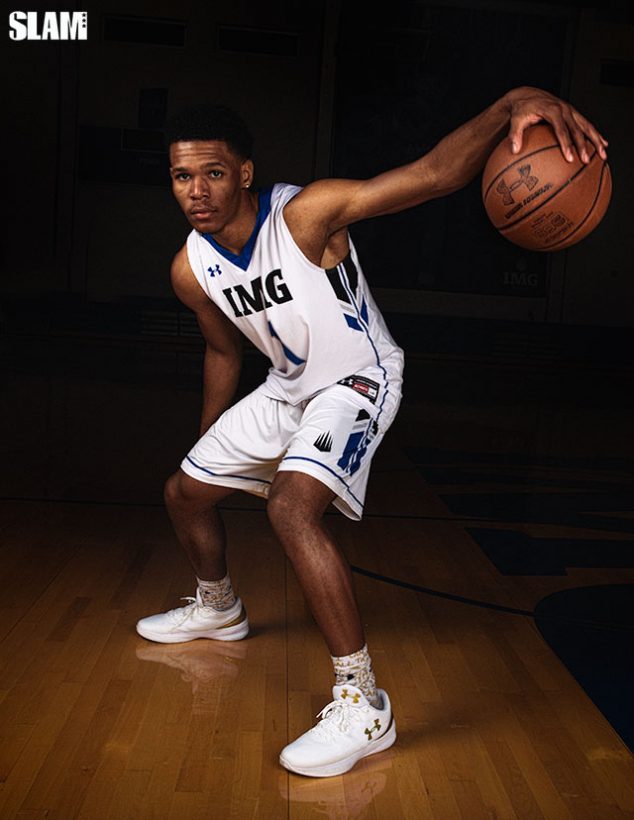 Although right in the middle of the Northeast corridor that connects cities like DC, Philly and New York, Wilmington (and Delaware as a whole) is rarely celebrated for producing hoops talent.
"Wilmington is so small, everyone knows each other, and that could be bad, but the good thing about it is that everyone looks out for you," Duval says of home. "I'm known as the basketball player there and so they look out for me—try to give me guidance and just support me."
But Duval and his family eventually realized that they needed to make a tough decision after middle school regarding which route to take in order to place him in the best position to succeed.
"We were just looking at the best players around the state and seeing that they weren't really getting the recognition that they really deserved, you know, being in such small area," says the ultra-explosive 6-3 guard. "We felt that if I went to a different state with a bigger stage and where I could get a lot more recognition, it'd be the best thing for me."
And so he started his HS career in Newark, NJ at St. Benedict's Prep for two seasons, where he led the Gray Bees to the Prep A title before relocating to Dallas to join Advanced Prep International for his junior year. Then last summer he transferred to the prestigious IMG Academy, with a campus that sits on 450 acres about an hour south of Tampa.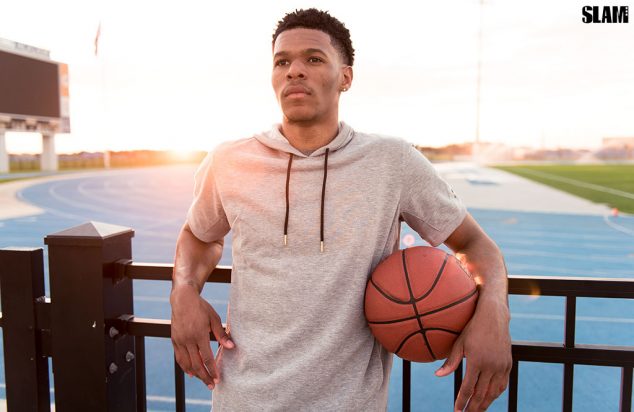 Highly touted for his athleticism and ability to create, Duke committed to Duke in the spring.
Right now, there isn't a single player from Delaware playing in the NBA. In fact, throughout the history of the League, only seven players have come from Delaware, of which only one enjoyed a career that lasted longer than six seasons. The state has never had one of its own drafted in the lottery (only three have been drafted in the first round). With that in mind, Duval is fully aware of what's at stake for his home state.
"It's crazy when I think about it, actually," Duval says of the chance to put DE back on the map one day as a pro. "I can be one of the first persons from my state to go all the way. It's a blessing, but then when I think about it there's a lot of pressure. But I love it, actually. I like the fact that I could be one of the first to do something special."
—
Franklyn Calle is an Assistant Editor at SLAM. Follow him on Twitter @FrankieC7.
Portraits by Grant Meeks