Take a quick look at Wendell Carter Jr's final eight schools in consideration (ed: recently trimmed it down to four) and a couple of programs clearly stick out from the rest.
First you have the usual basketball powerhouses that every top recruit rightfully considers: Duke, Kentucky, Arizona, UNC. Then there are the local in-state programs: Georgia and Georgia Tech. And then there's Harvard and Cal-Berkeley—two of the top academic schools in the nation, but not ones known for basketball dominance.
"I had to get at least an A in every class since elementary school," says Carter of how academics ended up playing a role in his college recruitment. "My grades were always up to par, but just in case I ever lost focus, my mom established that rule as a reminder."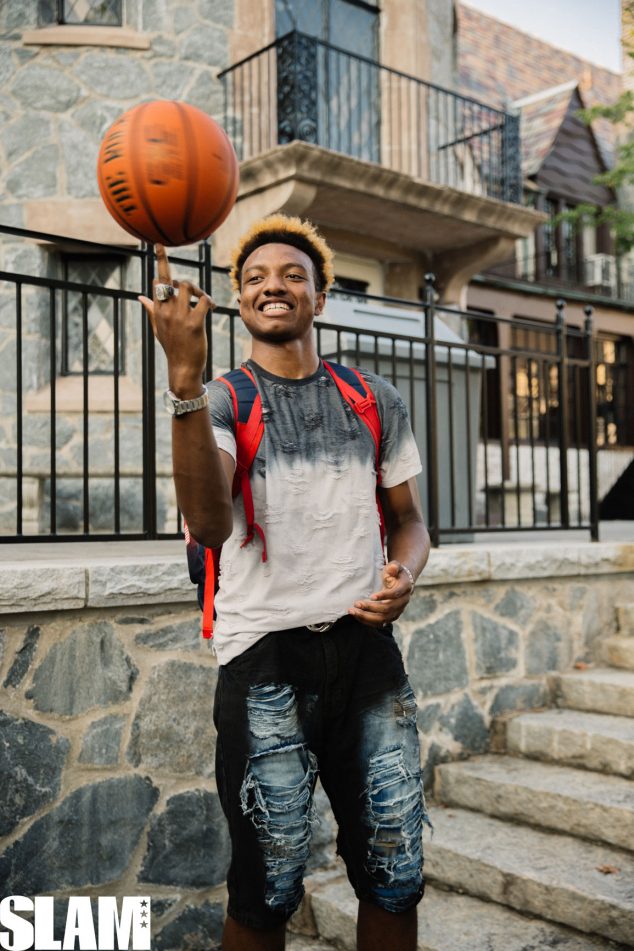 What happened if he didn't reach the minimum?
"I wasn't allowed to play basketball unless my grades were up to par," he admits. "As I got older, it got a little more lenient. But that kind of ingrained it in my head that I have to be just as good in the classroom as I am on the court."
The 6-9 power forward out of Atlanta is regarded as a top-5 prospect in the Class of 2017, thus making the possibility of him even considering an Ivy League school big news in recruiting circles.
That Carter takes school so seriously comes as no surprise to those who closely followed the youth travel circuit this spring/summer, though. After all, he did choose to miss the very first Nike EYBL session in April in order to be in
school.
"This acting class in my school— it was really something I fell in love with after the first try," says Carter. "They asked me if I could be in a play and I said, Of course I can.
"Once I found out it was at the same time as the EYBL session in Brooklyn, I simply had to make a choice. Do I want to try something new or go back to playing basketball? I decided to try something new."
He ultimately played the role of a handyman in the Pulitzer-Prize winning play, You Can't Take It With You, which premiered on Broadway in 1936.
After attending Fulton Leadership Academy as a freshman, a local public charter school, Carter transferred to Pace Academy for his sophomore year. Pace, a prestigious private school whose campus sits on 37 acres of land in the suburban ATL district of Buckhead, offers a much more rigorous curriculum.
"It was more of a challenging transition socially than academically," says Carter of switching schools. "I went from a predominantly black school to now a predominantly white school. So it was just a different experience for me. But I think I adjusted pretty well."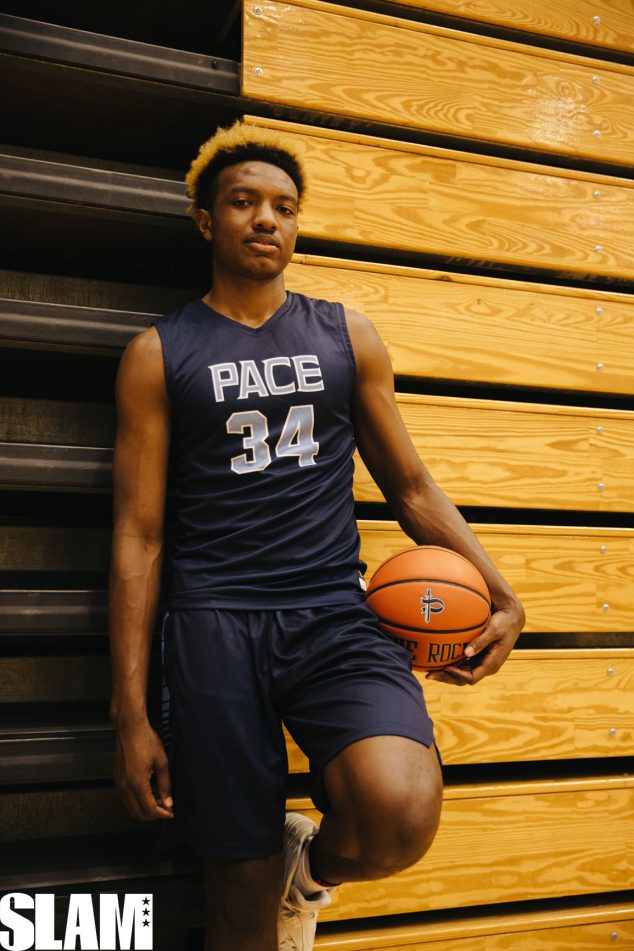 He's led Pace into uncharted territory in the world of sports. Last season, the school claimed its first ever state basketball title after Carter posted a massive 30-point, 20-rebound performance in the Georgia Class AA championship game.
He averaged 21.6 points, 13.6 rebounds and 5.5 blocks per game on the year.
Highly touted for his prowess in the paint—whether it's on the low block, crashing the glass or contesting shots—Carter says he likes to watch and model his game after DeMarcus Cousins and Anthony Davis.
Having claimed his second gold medal with Team USA's U17 squad at the FIBA World Championships in Spain, where he led the team in rebounds and blocks, the focus now shifts to finishing this final year as strong as when it was required of him in elementary school.
"I simply just want to win another state title before going off to college," says Carter. "And I want to finish with at least a 3.8 GPA. But I'll be aiming for that 4.0."
—
Franklyn Calle is an Assistant Editor at SLAM. Follow him on Twitter @FrankieC7.
Portraits by Diwang Valdez / @DiwangValdez
187