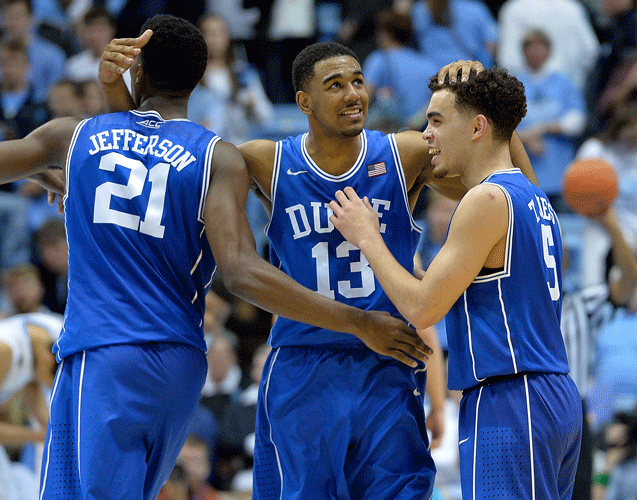 DUKE: With a trio of star freshmen in Jahlil Okafor, Tyus Jones and Justise Winslow and some solid veteran leadership in Quinn Cook and Amile Jefferson, Coach K has a well-rounded squad that, barring a Lehigh-esque shocker, should make a deep run in this year's Tournament. Okafor has very much lived up to the outsized hype he's received since arriving in Durham, scoring 17.7 points and grabbing 9 rebounds per game while serving as the team's focal point in the paint. He's also proved that he'll fit in quite nicely in a Sixers or Knicks jersey in a few months. On the perimeter, Cook is the group's best shooter, dropping in 91 threes this season at a 39.9 percent clip. The Blue Devils always bring their best against elite competition, having defeated Wisconsin, Virginia, Louisville, Notre Dame and UNC this season (A loss at Notre Dame, and a pair of Ls against Miami and NC State, notwithstanding). Expect Coach K's guys to be in the hunt for their first Championship since Jon Scheyer, Kyle Singler and Co. brought one home in 2010.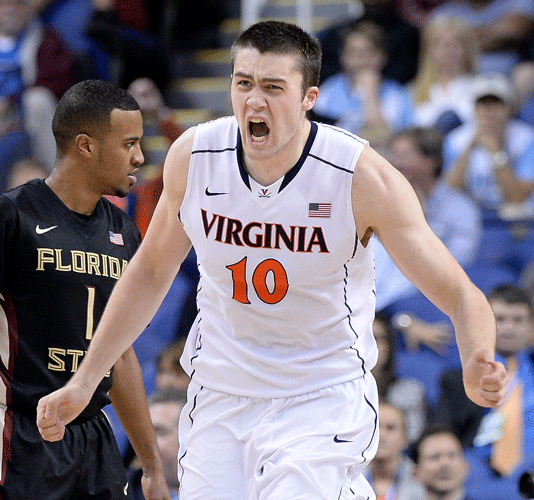 VIRGINIA: The Cavaliers win ugly, but they do a ton of it. Head coach Tony Bennett's team plays a grit-n-grind style reminiscent of the Memphis Grizzlies, but with the exception of a loss to the team mentioned previously, Virginia lost only two other games, having taken down the likes of ranked programs such as ACC rivals UNC, Louisville and Notre Dame and their old conference/regional rival, Maryland. Junior wings Justin Anderson and Malcolm Brogdon (who redshirted his sophomore year while rehabbing a foot injury) lead the group. Both are averaging around 13.5 points and 4 boards per game; Mike Tobey, Darion Atkins and Anthony Gill work out of the paint. Anderson was out with a finger injury, but he's back in time for the Big Dance. Injuries or not, the Cavs would have a spotless record had it not been for those three losses, but they handled it just fine. "It is a slap in the face, especially in our own arena, to lose," Brogdon said after the loss to Duke. "But it happens. We can't be too upset."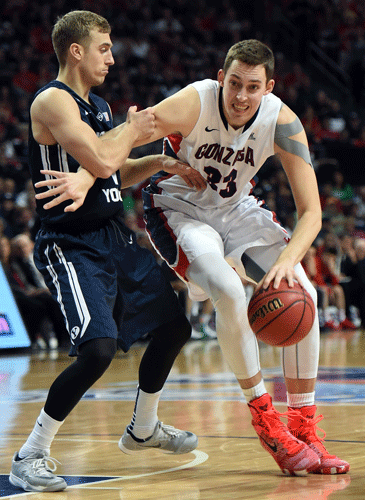 GONZAGA: Portland native Kyle Wiltjer might not have reached his full potential in Kentucky, where he played for two seasons before transferring to Gonzaga and sitting out the '13-14 season due to NCAA rules, but he now seems to be doing just that—and then some—out in Spokane, WA. The team's leading per-game scorer, Wiltjer is averaging 16.7 points per game, including a massive 45-point outburst against Pacific, the biggest scoring night of any Zag in 54 years. And as a result of all this, Gonzaga is winning, and they're winning big. The Bulldogs finished 32-2 (first place in the West Coast Conference). Along with the 6-10 Wiltjer, their roster boasts seniors Kevin Pangos (11.5 ppg, 5.0 apg) and Byron Wesley (10.8 ppg and 4.9 rpg), not to mention junior Przemek Karnowski (11 ppg, 5.8 rpg), a massive, Polish 7-footer who patrols the paint for the Zags. There's also freshman big Domantas Sabonis, a skinny version of his legendary pops, Arvydas.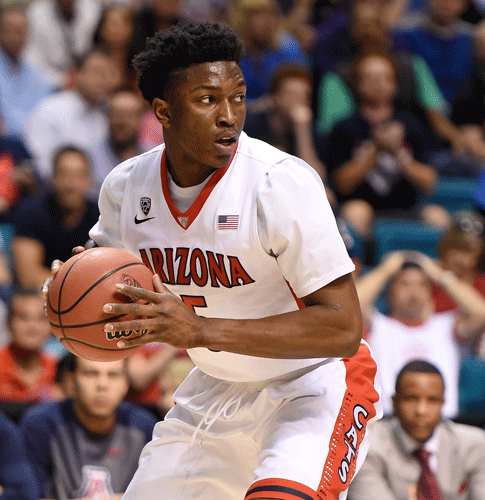 ARIZONA: Sean Miller's Wildcats, who have become the beasts of the Pac-12, have been far from perfect this season—their game log includes losses to the likes of Oregon State, UNLV and Arizona State—but when they're on, they're pretty damn tough to beat. Dynamic freshman Stanley Johnson—who'll be a Lottery pick come June—does a lot of the scoring, putting in 14.1 ppg, while swingman Rondae Hollis-Jefferson is the squad's defensive stopper. Elsewhere: The 6-9 Brandon Ashley helps carry the load to the tune of around 12.3 points per; senior point guard TJ McConnell is the group's veteran leader; and junior big man Kaleb Tarcewski, a bruising 7-footer, contributes from the low post. Arizona also has some macro-level forward momentum, having lost in the NIT in 2012, then in the Tourney's Sweet Sixteen in 2013, then in the Elite 8 in 2014. Sure, they dropped a few bad ones over the past few months, but if Zona can put it all together, the Cats will be losing even later this year.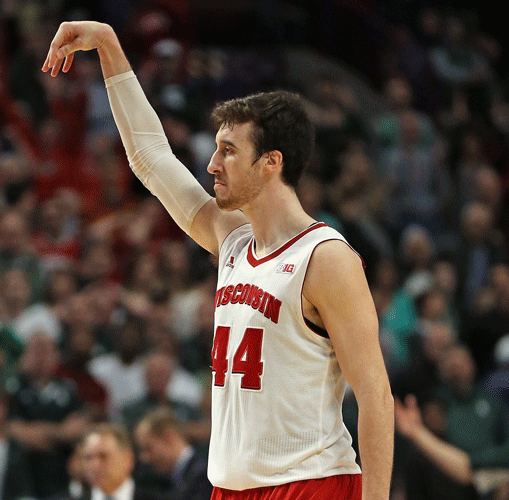 WISCONSIN: Led by senior big man Frank Kaminsky, who elected to return to Madison instead of bolting for the NBA after his junior campaign, the Badgers boast a solid, veteran roster that'll be a tough out in this year's Big Dance. Kaminsky, at 7-0, averages 18.2 points, 8 rebounds and 1.6 blocks per game, dominating the paint while hitting a whopping 55.3 percent of his field-goal attempts. And he has frontcourt help, too: The 6-9 Sam Dekker averages 13 points and 5.5 boards, while the 6-7 Nigel Hayes averages 12.4 points and 6.4 boards. Hayes, in particular, has made quite the leap this year, boosting his stats across the board. They aren't flawless—along with a respectable early season loss to Duke, they've fallen to Maryland and Rutgers (yikes)—but the Badgers are tough, efficient and feature a Wooden Award favorite in Kaminsky. In early February, ESPN named them the team most likely to topple Kentucky, which came darn close to happening in last year's Final Four. It could happen this time around.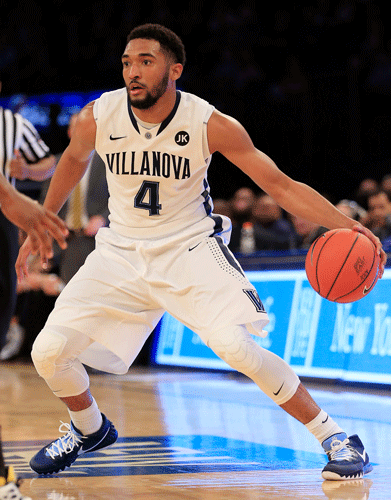 VILLANOVA: "Villanova is easily, in my eyes, the second No. 1 seed overall." Those words are Providence coach Ed Cooley's, and though he might have been trying to save face after Nova handed his guys an 89-61 beatdown on February 24, he hints at a strong point: Head coach Jay Wright's Wildcats are very, very good. They don't have any super-impressive victories on their schedule, but at 32-2 and first in the Big East—with losses only to Georgetown and Seton Hall—the Cats made their case for a No. 1 seed. Senior Darrun Hilliard II and junior Ryan Arcidiacono, both Pennsylvania-raised guards, guide the team offensively, though no stars dominate the spotlight in this group (Hilliard II leads the way with 14 per, and six guys average between 8.9 and 14.7); instead, Nova makes its mark on the defensive end. Villanova hasn't made it past the Round of 32 since 2009, a rough streak that should be ending awfully soon. We—especially PUNKS editor Franklyn Calle—would be happy to see it happen, just for the sake of his boy JayVaughn Pinkston.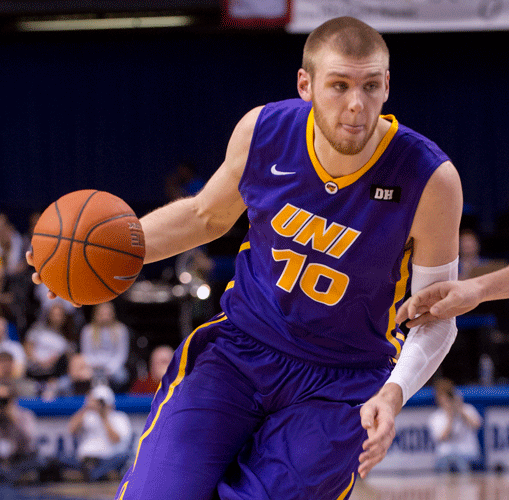 NORTHERN IOWA: A mid-major in our Elite 8? Why not? The Panthers play ferocious D and are led by senior Seth Tuttle, who's made a hell of a name for himself this season. Tuttle's scoring numbers aren't up—he averaged 15.4 ppg in '13-14 and is currently tossing in 15.3 ppg—but his efficiency has skyrocketed, improving from 52.0 to 61.6 percent from the field and 23.7 to 42.9 percent from three-point land. And against then-No. 12-ranked Wichita State he was easily the best player on the floor, finishing with 29 points and 7 rebounds in a big-time 70-54 Northern Iowa victory. ("Tuttle was unstoppable," Wichita State coach Gregg Marshall said after that tilt.) Their strength of schedule is (obviously) nothing special, but they win a lot—and they win by a lot, having won their previous seven games by double figures as we went to press. Coach Ben Jacobson's team might not pull the ratings the bigger-name universities on this list do, but they shouldn't be overlooked. The Panthers can play.
61