Every recruiting class has that one prospect. The one that skyrockets from not-ranked-at-all to top-10 status all in that summer before his senior year of high school.
For the Class of 2017, the late bloomer was 6-3 point guard Collin Sexton.
Headed into the 2016 AAU season, Sexton couldn't be found on any national rankings. In fact, he had yet to even play 17U in the summer circuit. And so when he entered the Nike EYBL—regarded as the most talent-heavy grassroots circuit around—last April, not many could have seen coming what transpired over the following six weeks.
Here was a relatively unknown prospect about to his make his 17U debut in the toughest youth travel league in existence. A few good baskets here and there would have made it a successful debut, right?
But Sexton had different expectations. Playing for Georgia's Southern Stampede, he was going for all the chips.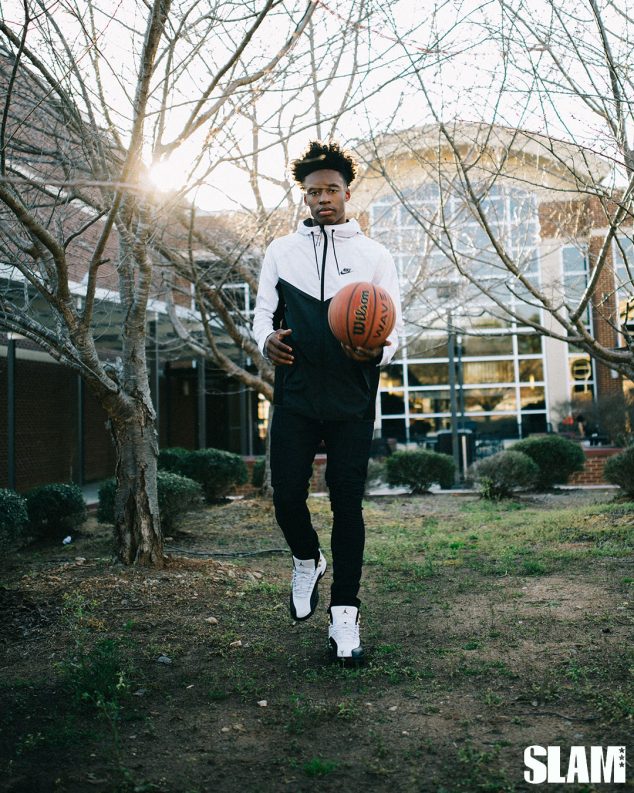 Game 1: 24 points vs King James Shooting Stars (OH)
Game 2: 35 points vs Houston Hoops (TX)
Game 3: 32 points vs City Rocks (NY)
The Mableton, GA, native emerged from that weekend as the league's leading scorer.
"Going into that summer all I wanted to do was show everyone who I was and prove myself and show what I could do against the best of the best—and then I went out there and did it," Sexton says. "The first EYBL session was a success and then I started opening up eyes. Everybody was like, 'Oh nah, he just had a few good games. He can't do it again.' After that, I felt like I had to show everybody that this wasn't just a few good games. This is what I could do for a whole season."
Indeed, he did. He went on to score 30 or more points in 12 of the 16 EYBL regular season games throughout its four weekend sessions. With a final average of 31.7 points per game (best in the league—No. 1 recruit Michael Porter Jr came in second almost 10 points behind), Sexton had done the unthinkable, setting the EYBL all-time single season scoring record. By the end of the summer, just about every major collegiate program was calling with scholarship offers. And yes, those national rankings finally started showing love. Top-10 love.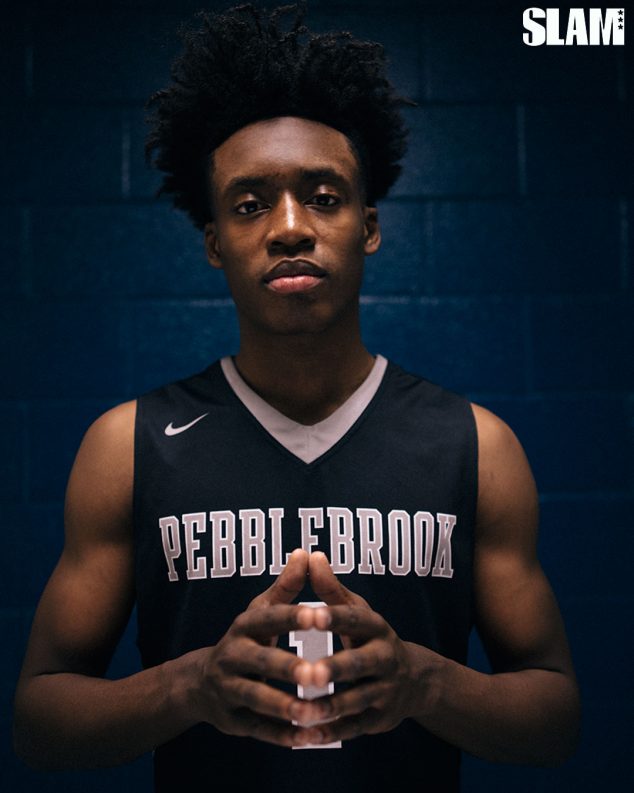 When it came time to choose a college, he came up with a strategy. In an era when colleges pull out the red carpet for recruits visiting campus, Sexton wasn't interested in first impressions.
"Well, you go the first time and they blow you away. Then you go a second time and they blow you away," says Sexton of the recruiting process. "But then that third and fourth time, you can really feel like, Damn, this is really somewhere I want to be in the future."
He ended up visiting Alabama five times. Yes, FIVE. And that's when he knew it was the place he really wanted to be at next season, regardless of the other prestigious schools that were courting him.
"I went down there five times and it felt the same every time," says Sexton, who chose Alabama over Kansas. "Nothing changed. Everyone acted the same. So I just felt like it was the right move. Also, Coach [Avery] Johnson has played and coached at the next level and so no better person [to learn from] than him."
Aside from Sexton, the Crimson Tide also landed top-25 recruit John Petty, a 6-5 instate shooting guard who chose Alabama over Kentucky. The five-star duo has formed the top recruiting class in the program's history.
"Next year, I just feel like we're going to shock a lot of people," he predicts. "We're just going to go out there and show what we can do. I just want to shock a lot of people."
—
Franklyn Calle is an Assistant Editor at SLAM. Follow him on Twitter @FrankieC7.
Portraits by Diwang Valdez.