While Scott Morrison was making inroads with the Maine Red Claws' and Boston Celtics' organization, his fans in PEI, Thunder Bay and across Canada witnessed his ascent from humble beginnings to balling on Broadway. His efforts haven't gone unnoticed in the broader realm of Canadian sports media either, which is refreshing. Proper thing. USA Today took notice of Morrison on December 17.
Morrison's exploits in his freshman campaign as the NBA Development League Coach of the Year and an appearance at the D-League's All-Star game in Brooklyn, easily qualify as the sweetest honeymoon an aspiring NBA coach could ask for. For point of reference, he also set the D-League record for best start to a season (16-4). Earlier in January, he became the winningest coach in the Red Claws history.
"I'm starting to notice him more," says NBA analyst Leo Rautins when asked about Morrison's reception among Canadian media. "I'm a big fan of Scott's, he's a tremendous coach and has done a lot of great work to get where he is."
"As is the case with a lot of great coaches, sometimes the path you take isn't out there for everybody to see, he's had a quieter path. I talk with NBA people, people around the Celtics…Everybody speaks extremely highly of him. Everybody."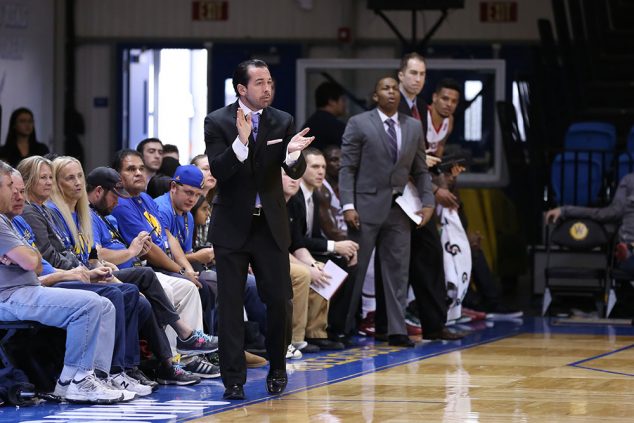 A proud Canadian and Prince Edward Islander, Morrison has played a part on the world stage with some of the most talented players We The North calls home. As an assistant with the Junior Men's National Team, Morrison coached the likes of Trey Lyles (Utah Jazz) and Andrew Wiggins (Minnesota T-Wolves).
"I think he's proven himself to be a quality young coach, and that better days are ahead for him and for Canadian Basketball," Raptors' commentator Jack Armstrong said in a recent interview.
While Morrison continues to succeed with the Boston Celtics and the NBA hopefuls he's training in Maine, one has to wonder, when might Scott get his own call-up to the Association?
"I wouldn't be surprised to see him on an NBA bench in the near future," Rautins adds.
"Why wouldn't he get a chance?" offers Armstrong when posed the same question. "The opportunities are there, it's whether you're willing to pay the price, and Coach Morrison's an obvious example of someone who's willing to do that. He's already with a great organization in the Boston Celtics."
Morrison's enjoyed success so far—in a league that can drive a coach crazy with the ever-changing rosters that are rarely the same week-to-week.
Last month, Morrison's Red Claws were victorious in the first ever D-League game played on Canadian soil, 109-104, over the Raptors 905 on November 19 at the Hershey Centre.
"That game certainly had some significance for Canada and the Toronto franchise, and it was nice to stick it to them a little bit and get the win," said Morrison. "We still had to play them five more times, so you can't get too excited, but it was nice."
Morrison has continued to get the better of the 905 this season, splitting a pair of games in Portland, Maine, and then squeaking out a 96-95 win on December 11 at the Air Canada Centre. The sample size is small, but Morrison is undefeated on Canadian soil, with his one remaining game north of the border slated for March 5 in Mississauga.
Two things that made the Dec 11 win impressive:
Morrison had only one NBA player, Jordan Mickey available on his roster, while the 905 had the benefit of two NBA-tested players in Bruno Caboclo and Delon Wright. (The 905 also had Ronald Roberts Jr, who was a beast on the glass—16 points, 15 rebounds).
After Bruno Caboclo put the 905 ahead by 1 point with 4.3 seconds to play, Morrison drew up the play that won the game.
On top of drilling four threes in the game, Caboclo was key for the 905 in the final minutes. The long-armed Brazilian blocked a three-pointer and followed that with a deflection on an inbounds pass that forced a shot-clock violation. Caboclo also put the 905 up, 95-94, with 4.3 seconds remaining by grabbing an offensive rebound and making an impressive 12-foot baseline fade-away.
Brazen, unshaken, Morrison called a time-out and drew up the winning play. Levi Randolph got the ball on the left wing and drove for the winning layup, which he made easily against a 905 defense, spread out to defend Maine's sharp outside shooters. Was it rocket science? Maybe not, but Morrison made it happen. Under pressure.
The fast-improving coach reached another milestone January 2, becoming the winningest coach in the Red Claws history (46 wins). Two previous coaches both took 100 games to get to 45 wins. Morrison got to 46 wins in 67 games.
—
Hugh Mullally is a freelance writer and the Sports Information Director for Lakehead University in Thunder Bay, Ontario. He played five years of varsity basketball for Dalhousie (4) and Lakehead (1), in the Canadian Interuniversity Sport league (CIS).