"First of all, you've got to know I'm a sports fan, so I saw No. 33 play."
2 Chainz is standing inside Jimmy Jazz in Harlem, in front of a wall lined with his new sneaker, a collaboration with Ewing Athletics. The 2 Chainz edition 33 HI, Ewing's flagship model, which features a full refelctive upper, released earlier this week in select stores and online. The left shoe has the standard "33 EWING" branding on the heel, while the right on has "2 CHAINZ" stamped instead. The sneaker's custom packaging even includes a keychain featuring his dog, Trappy.
And Chainz wants us to know that this isn't some half-baked collab just to collect a check. He really watched Pat Ewing do his thing back in the day.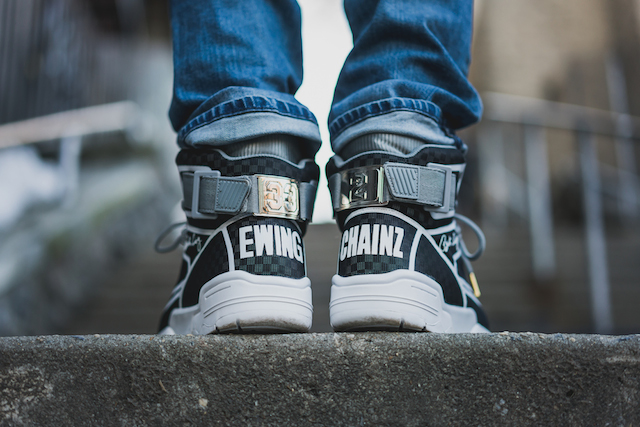 A former hooper himself (then known as Tauheed Epps, the 6-5 rapper played at Alabama State for one season in '96-97), 2 Chainz eventually turned to music—Pretty Girls Like Trap Music is due out April 7—but he's still a huge fan of the game. Even with the crazy schedule of a rapper, he's been able to keep tabs on the hottest stories in the basketball world.
"I like everybody from motherfuckin' Jordan to Lonzo Ball, fam. Is that a crazy radius? That lets you know I'm into it deep," he tells SLAM. "I'm fuckin' with anybody that uses their God-given talent to do good."
He's even a fan of Lonzo's boisterous, headline-making father, LaVar Ball. "I love it," Chainz says of Ball's bold proclamations of his son's talent. "I wish I could incorporate some of that same mentality into my son. I love it."
Checking out the @EwingAthletics x 2 Chainz Meet & Greet at Jimmy Jazz in Harlem for the 33 HI collab that dropped today ‼️ pic.twitter.com/Bd3wd5fMfh

— SLAM (@SLAMonline) March 21, 2017
Speaking of love, having spent the last hour-and-a-half or so signing autographs and taking photos with fans, Chainz is feeling a lot of it for his new kicks.
"We're getting great feedback," he says, noting the strong correlation between music, style and sports. "Make sure you get four pair."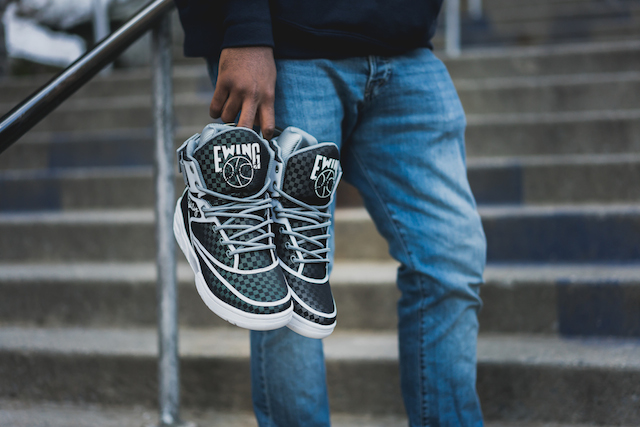 Photos courtesy of Ewing Athletics
Abe Schwadron is a Senior Editor at SLAM. Follow him on Twitter @abe_squad.