What was the biggest challenge when crafting a signature sneaker for fashion-forward Panthers quarterback Cam Newton?
"Making sure Cam would feel comfortable wearing Gucci with his trainer."
So says John Humphrey, lead designer on the Under Armour C1N, Newton's recently released signature sneaker. "We worked really closely with Cam on this one, from the beginning," Humphrey explains. "He was very influential in how the shoe was built."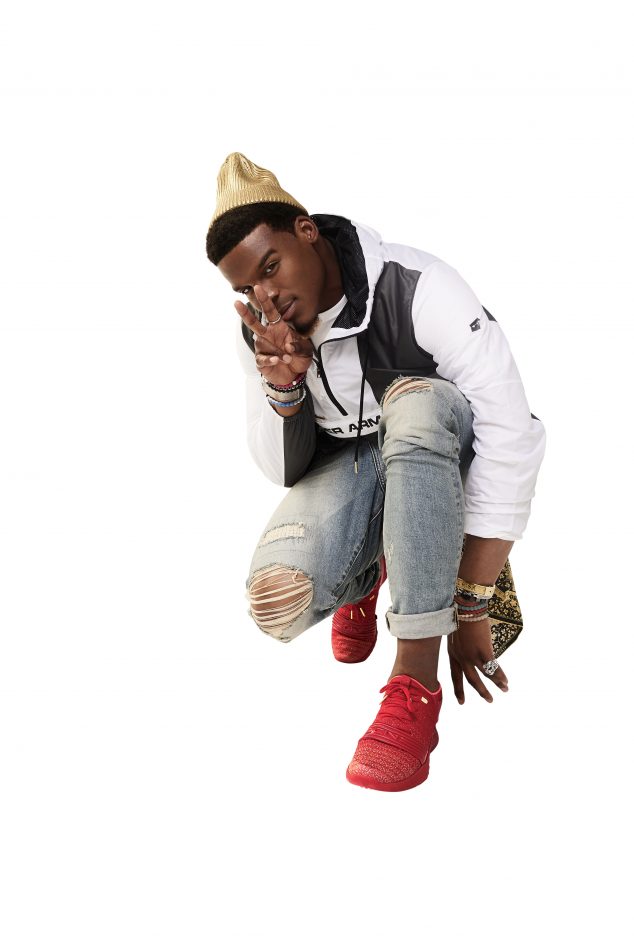 Newton was hands-on with the sneaker's design: He wanted a shoe that was ultralight and easy to slip into but still rugged enough to train in. Something to match both his personality and his competitiveness. To wear on the turf or, yes, with Gucci. Even the digital campaign for the sneaker, dubbed "Ferocity Meets Artistry," was written and produced by Cam and his production company, Iconic Saga.
The bold, all-red Atlanta-inspired "Hometown" colorway, a salute to Cam's roots, came out in late July—the first of seven that will drop by the end of 2017, all with a $120 price tag, and all as loud as Newton's personality.
"We're fortunate to have someone with a story that's as rich as Cam's, and has as many facets to it that you can play off of," says Humphrey. "All the colorways were literally insights from him, or from conversations with him, or telling moments, or things in his life."
—
Photos via Under Armour