One half of the most illustrious late night talk show Desus & Mero, Desus Nice recently completed his run with co-host and friend The Kid Mero on VICELAND and will soon begin the duo's new show on Showtime. Desus went the entirety of the show's existence without wearing the same pair of sneakers once—"Except the Timbs," he clarifies. Sneakers have been a passion for Desus since he was a kid, and we recently caught up with the 35-year-old and one of the funniest people around to chat about all things footwear.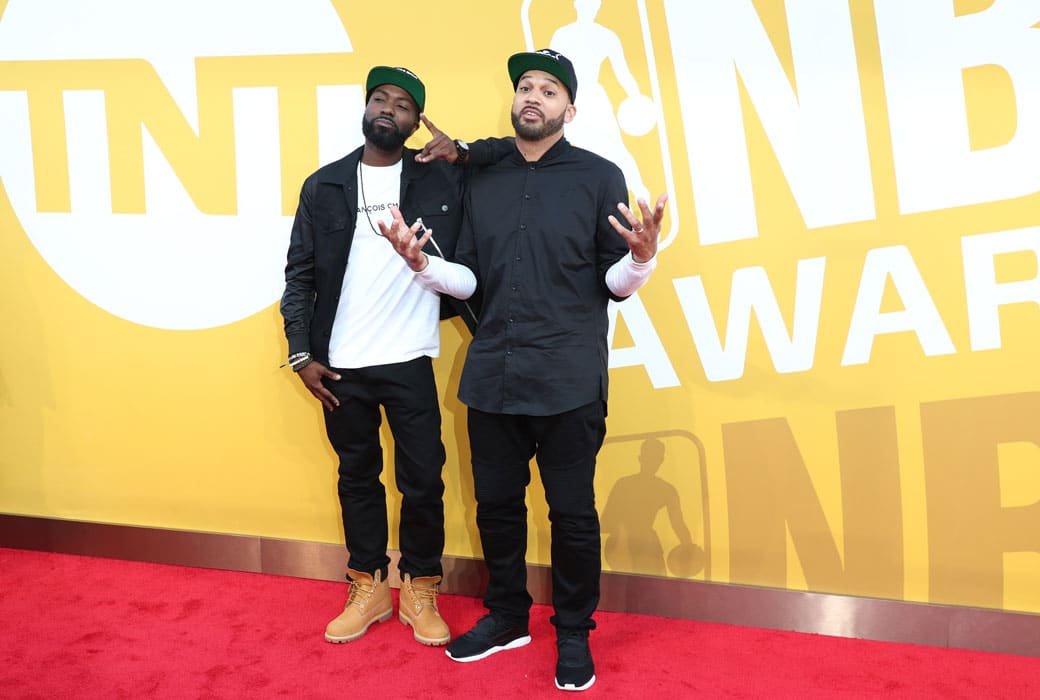 SLAM: Do you remember when sneakers became a big part of your life?
Desus: I was always into sneakers as a child, mostly because I never had any. My parents being immigrants had the mindset that you didn't automatically get a new pair of sneakers just because it was a new school year. Life was kinda hard.
SLAM: Did you have a shoe that you had to have?
Desus: The Jordan IV "Oreo." They were re-released in 2015. I remember wanting them in 1999 and I had no idea how the sneaker game worked.
SLAM: What about a shoe you would like to see retro'd?
Desus: The Nike Zoom JST in the black and gold colorway. I loved when Michael Johnson rocked those.
SLAM: Top three sneakers?
Desus: Jordan I "Shattered Backboard." The first time I saw this pair in person, the leather was so sweet.
The Air Yeezy 2 "Red October." These are pretty much my grail. If you ever see me in a pair of those, be clear: I got that bag. In my opinion, these are the best Yeezys out.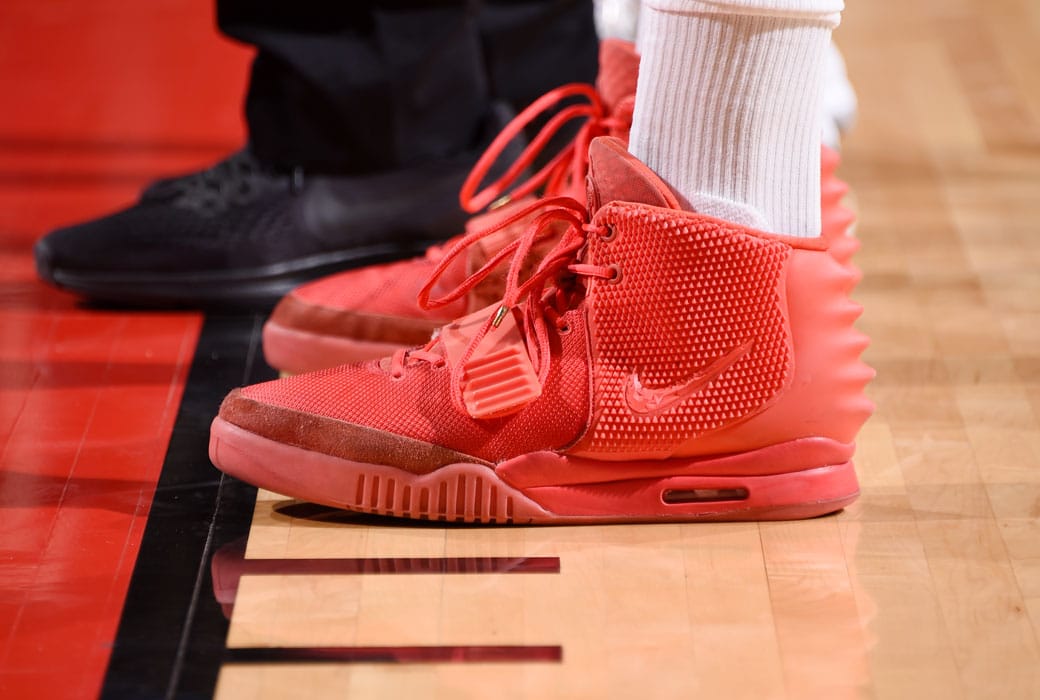 Jordan I "Cyber Monday." These are just regular sneakers but they're my beaters. In my barbershop, they call these my "white boys" because the white part of the sneaker is pretty dirty, but from use. It's a low-key nondescript sneaker, but I've done so much in them and they can take a beating. They might be my favorite sneaker right now.
SLAM: I saw some people giving you a hard time recently because you're not wearing the most hype sneakers all the time.
Desus: It's wild! How can you be mad at what someone else is spending his or her money on? Some people say Instagram ruined the sneaker game, but I think trust fund kids backdooring 28 pairs with their parents' Discover card did way more damage.
SLAM: What sneaker would you recommend for a short trip to the bodega?
Desus: I'd say Air Force 1s or construction Timbs depending on the location of the bodega and the time of day. You can't be in the bodega looking like food while getting food.
SLAM: What about for playing James Dolan 1-on-1 for the rights to the New York Knicks?
Desus: I've been planning this for years. You know those Strength Shoes they used to sell in the Eastbay catalog that had a platform under the front and said they'd help you jump higher? I'd wear those. Why? Doesn't even matter, because I'm playing based off all the pain the Knicks have put me through. Imagine Space Jam but in the Bronx. Exactly.
—
Alex Wong is a writer for theScore. Follow him on Twitter @steven_lebron.
Photos via Getty Images.