When Q4 Sports first graced the pages of KICKS last summer, the upstart sneaker brand was poised to launch an aggressive global initiative.
Twelve months later, the Los Angeles-based company is following through on its plans with emphasis.
Three NBA players—E'Twaun Moore, Darren Collison and Langston Galloway—have joined the Q4 roster.
"I think the biggest sell was that I have my own share in the sales of my shoes," Collison says. "[Other players] had never heard of something like that before."
Not only do Q4 athletes share the revenue generated by their PE sales, they have full creative control over the look and design of their shoe.
"We let them know that we're coming in as partners. That's the first thing," says Quintin Williams, Chief Global Designer at Q4.
Take, for instance, Galloway's LG9-III (above), which dropped in August.
Featuring black and yellow dashiki print, "Hebrews 12:11" and a custom LG9 logo, Galloway's fingerprints are felt all over his latest design. And he's only just begun.
"This upcoming year, I'm going to come up with some crazy designs for my upcoming shoes, so I'm really excited to get back in the lab and really create some more," he says.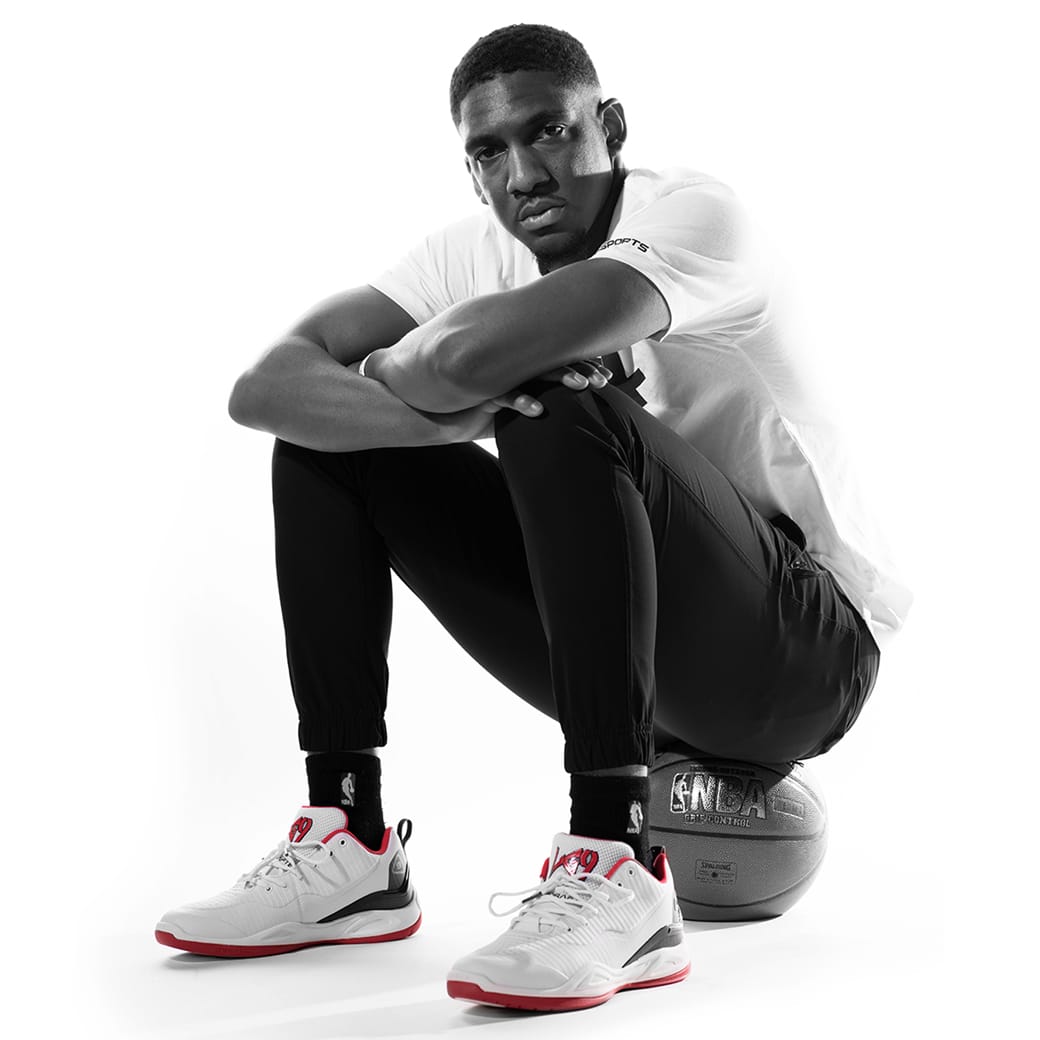 For the first time, Q4 traveled to Asia as part of its global initiative this summer.
Over the course of a week, Galloway, Moore and Collison met with over 5,000 young athletes and their families in Shanghai and Beijing.
According to Williams, the brand's fourth-quarter mentality has connected with people across the globe.
"It's a players' brand, it's a people's brand. Everybody's included over here," Williams says. "If you're a hard worker and you believe in that fourth quarter like we do, hey, we're family."
While much progress has been made, Williams assures it's only the tip of the iceberg.
Coming this fall, Q4 will be introducing an all-new model to its inline collection—which features the popular 495-Lo and Millennium-Hi. An apparel line is currently in the works as well.
And of course, stay tuned to the feets of Q4's athletes, who all have a story to tell.
"You need a chance to be individualistic," Moore says. "For me, coming from East Chicago, going to Purdue, it gives me a chance to tell my story. People can get to know me and not just the shoe."
—
Ryne Nelson is a Senior Editor at SLAM. Follow him on Twitter @slaman10.
Photos via Q4.