The History of the Nike LeBron Signature Line: Air Zoom Generation – Zoom LeBron IV
For the last 15 years, Nike has laced LeBron James with on-court heat during each stop of his career. Here's a look at the beginning of the King's signature line.
***
2003-04: Nike Air Zoom Generation
Nike made waves by signing LeBron to a $90 million deal straight out of high school, putting tons of pressure on the brand to make a statement with a neck-breaking sneaker. They delivered with the military-inspired Air Zoom Generation. Bron rocked the sneaker during a historic Rookie of the Year season that was played high above the rim.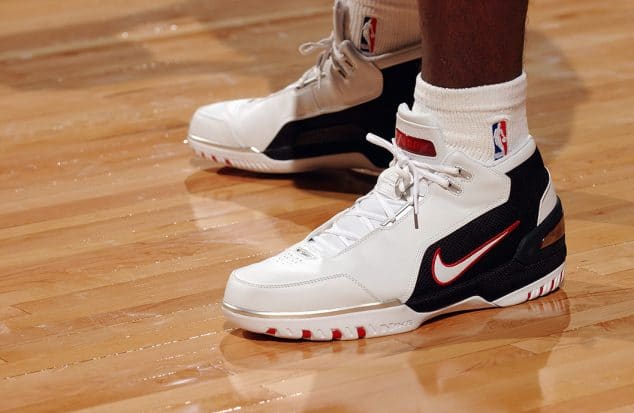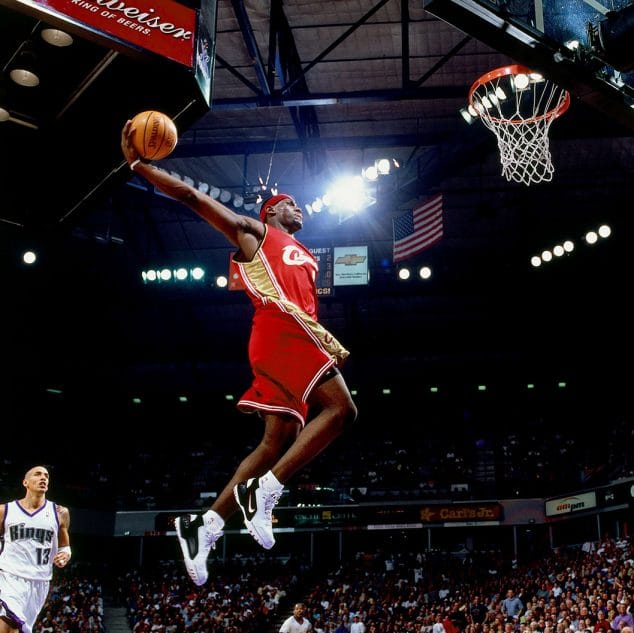 2004-05: Nike Zoom LeBron II
Coming off the success of the AZG, the LeBron II was highly anticipated. While the II's design isn't as classic as his first sig, Bron did make his first All-Star team and rocked a special colorway of the sneaker during the exhibition.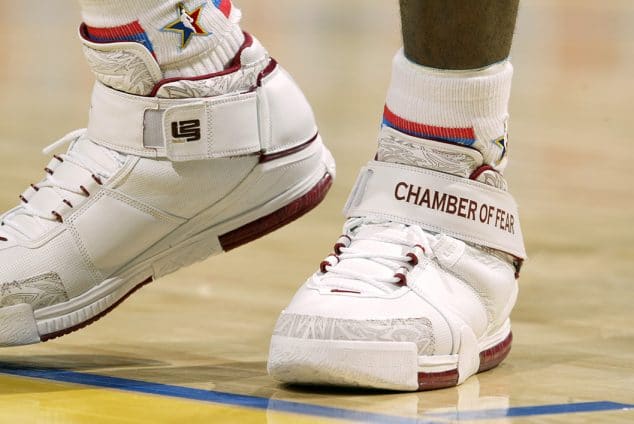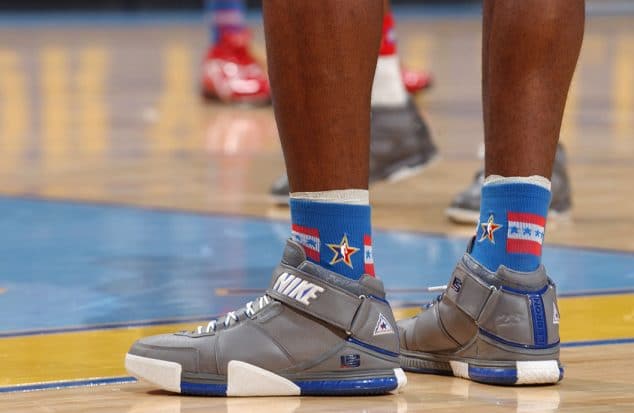 2005-06: Nike Zoom LeBron III
The Swoosh's design team borrowed a few elements of the II and put them on the III, most notably bringing back the extra chunky full-length Zoom Air unit and its protective Pebax shell layering. The technology helped to support LeBron's punishing style of play during his first trip to the playoffs.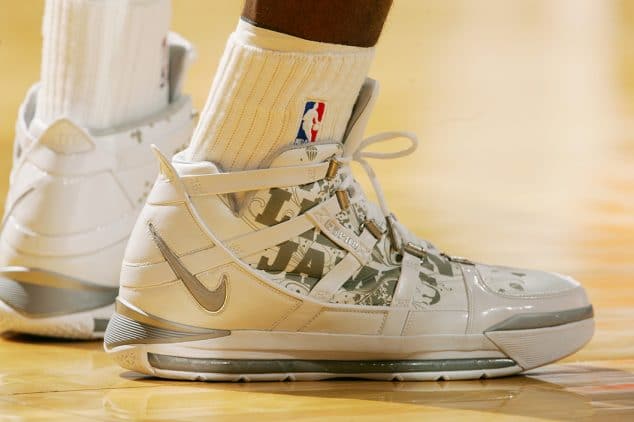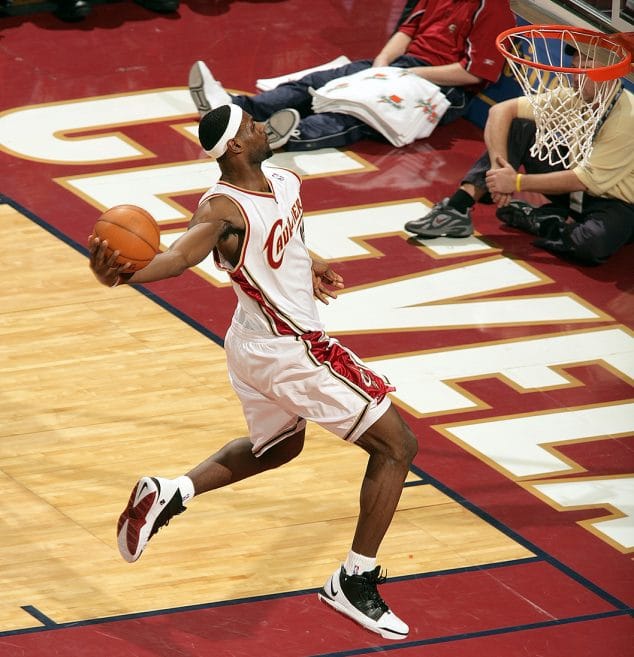 2006-07: Nike Zoom LeBron IV
The IV gave new life to LeBron's signature line. It picked up steam thanks to its evolved design and was compounded by the inclusion of Foamposite, which, for the first time in a few years, was making an appearance on a different silhouette. Though it weighs in as one of the heaviest pairs of kicks to hit the NBA hardwood, LeBron wore these in the lead-up to his first-ever NBA Finals run.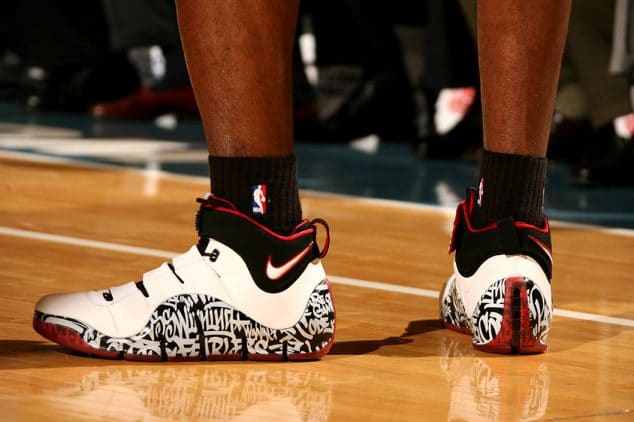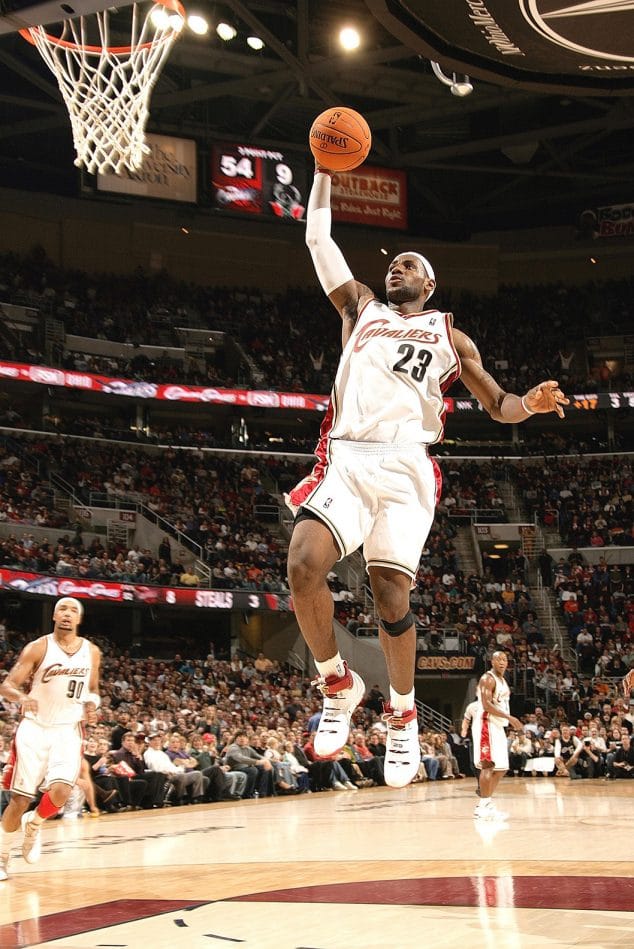 Related
LeBron James on the Design of the Nike LeBron 15
Exlusive Q+A with LeBron James
SLAM Presents LeBron is On-Sale Now

Top photo by Julian Berman, other photos courtesy of Getty Images