Damian Lillard's made sure that time has become a part of his on-court reputation. When the fourth quarter clock is quickly ticking down, the Blazers are trailing by a point or two and all hope seems to be lost, that's when Lillard steps up. That's Dame Time.
"We started by asking him about his journey and the key moments that got him here," Jesse Rademacher, the lead designer on the adidas Dame 4, says. "Time became a theme."
Lillard spends his days with family, at the studio or cooking up ideas with his design team at adidas.
"It's amazing working with Damian, to have such a true creator really embody the essence of creativity," Rademacher says. "We work with a lot of athletes that can't really articulate what it is they want."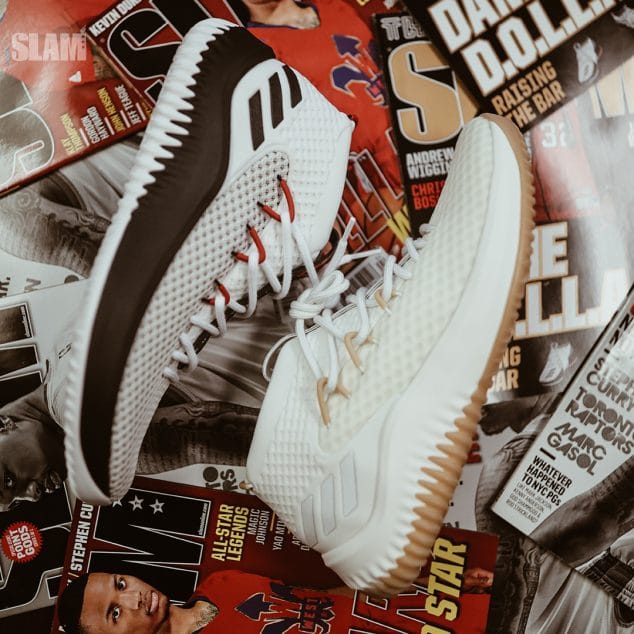 For his fourth signature sneaker, Lillard wanted an updated hybrid-cut silhouette with a reworked BOUNCE outsole.
"If BOOST didn't exist, BOUNCE would be the greatest cushioning technology in the market, in terms of energy return and responsiveness," Rademacher says. "We really feel that BOUNCE is best for him and he really agrees. Going from the [Dame] 3 into the [Dame] 4, we changed up the BOUNCE setup. We really wanted to amplify all the benefits of BOUNCE. BOUNCE is really meant for Dame's style of play. With those extreme angles and unpredictability, BOUNCE actually provides Dame with that cushioning setup he's looking for."
Complementing the BOUNCE midsole is a new traction pattern.
"The traction has a flow to it," Rademacher says. "With Dame and any great athlete, you're always trying to get into a flow state. That's where time slows down. Your focus is extremely sharp. The flow and the movement of the outsole pattern is derived by Dame's movements and his attacking style. It changes direction where Dame needs the change of direction. These lug patterns are actually split and divided based on that type of mentality. It allows greater deflection of the lug. To get the best grip possible, you want the lugs to actually deflect before they slip. If they don't deflect, then they're going to have grip for a moment but then they're going to slip."
Rademacher's team built a new inner-bootie, too, thanks to a new lacing system. Rademacher says the sneaker "totally encapsulates the foot" by using a compression collar.
Rounding out the new aspects is the ventilated mesh upper, the teeth-like grooves on the midsole, which are meant to mimic the audio files that Dame D.O.L.L.A. creates in the studio, and a message on the heel that reads YKWTII, standing for "You Know What Time It Is."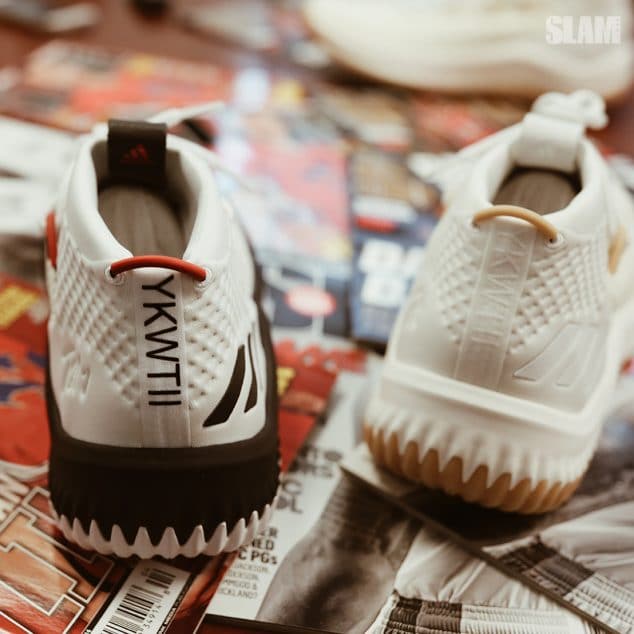 Lillard loved the sneaker so much that he accidentily unveiled them way ahead of schedule.
"He's always wearing these shoes. Whether he's boxing, whether he's in the gym, whether he's in the studio, he wouldn't give us the shoes back. We tried to tell him to keep quiet on social [media] but you could see that he wouldn't take them off," Rademacher says with a laugh.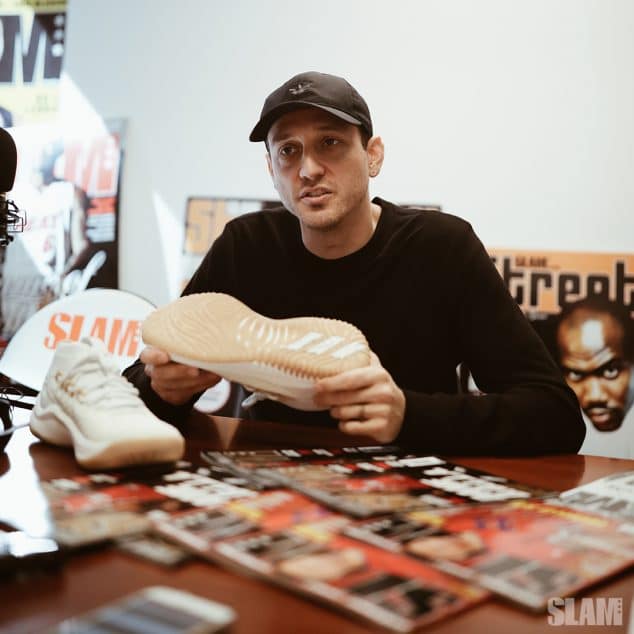 The 4 also offers a space for people to tell their own stories through Dame's kicks.
"With Dame, he always has a focus on the community and he takes a lot of pride in doing things for kids. Part of that is allowing people to express themselves," Rademacher says about the 4's customizable miadidas page. "Colorways is just one way to do that. You, as a creator, you get to participate in the process."
Which means that from Oakland to Oregon and everywhere in between, it'll always be Dame Time.
Related
adidas Officially Unveils Dame 4
Best Sneakers of 2016-17: adidas Dame 3
Photos by Joseph Sherman