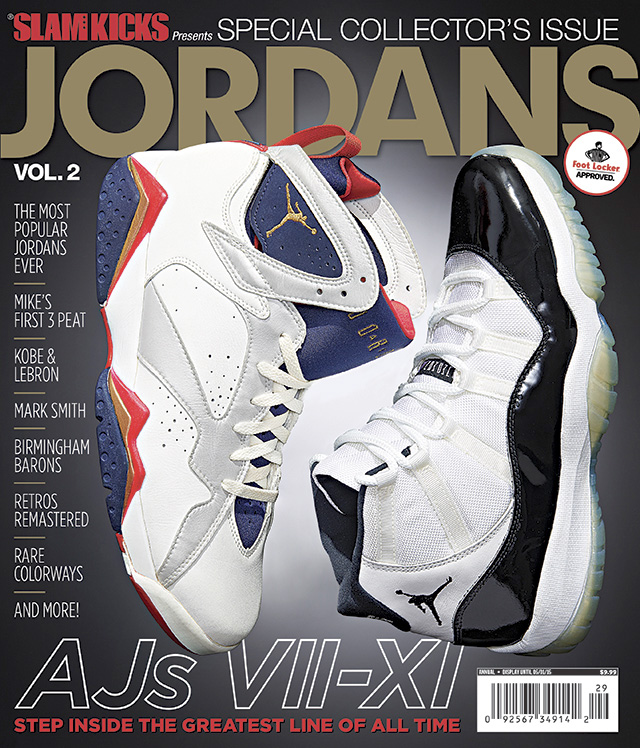 For every person who now views Air Jordans as a commodity to buy or sell just like a common stock, there are still people out there who straight-up just love the product. People who loved Mike as a player, love the craftsmanship and look of the shoes, and collect and study them for nothing more than the love.
Of all the fans, players and sneakerheads I've met over the years, no one embodies the above more than Puneet Singh, aka Sole Supreme. Much like last year in our first version of this special "bookazine," Puneet (who owns at least one of every OG Jordan ever released) blessed us with OGs of the VIIs-XIs for us to shoot. This time around, he also lent us a dope retro of each shoe, and did some copyediting/fact-checking. I'm telling you, this guy, whose collection fittingly started with a pair of XIs that he bought in Jamacia, Queens, in '95, is a one-man Jordan Vault.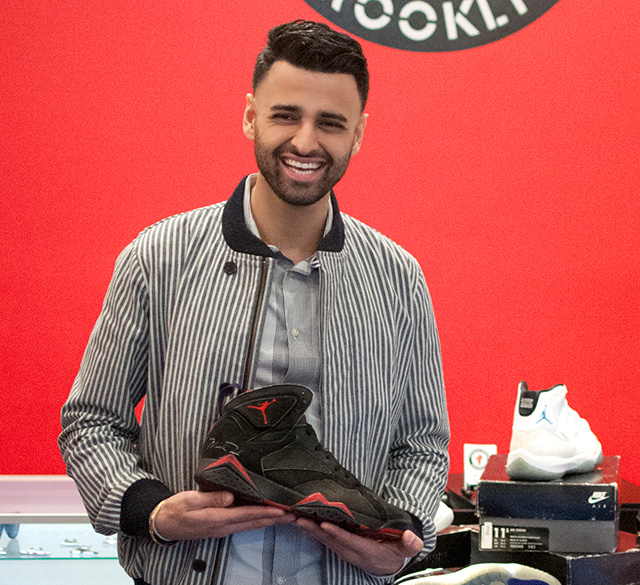 Just as refreshing as Puneet's collection and knowledge is the fact that it comes with none of the attitude that some experts cop, whether their field is sneakers, stocks or anything else. Puneet is super humble and loves talking shoes, especially Jordans, simply for the pleasure of it all. If you want a little taste of his kicks and wisdom, follow him on Instagram @solesupreme23. To learn more about him (and JORDANS, Vol. 1), check the video we did with him a year ago. And Puneet, in case I haven't said it enough, thank you!
Besides Puneet, this special issue was built by the same usual characters that pump out SLAM every month. And while it may be our job, the truth is we get a little extra kick out of working on this project, too. Think about it: scrolling through action shots of Stephen Curry or LeBron James is fun; scrolling through action shots of Michael Jordan is better. Reading about the new KD or Kobe shoes is interesting; reading about how the Jordan VIII came to be is far more so. We love today's NBA, and the state of basketball footwear is higher than it's ever been. But none of it would be at the level it is if it wasn't for MJ and the team of designers he had working for him at Nike. So when we work on this issue, it's like working on the building block for all of what we do at SLAM. I can only hope that passion we have for the subject matter shows through to you, the reader.
P.S. Puneet didn't just walk through our office door one day in 2013 with a bag of old Js. I was on the hunt for the ultimate collector of Jordans, and I hit up my man Calvan Fowler, confident he'd have a lead. Calvan is the producer and director of Jordan Heads: The Movie, which we all hope makes its debut in 2015, as well as the owner of the new, Jordan-only consignment shop in Bedford-Stuyvesant, Jordan Heads Brooklyn. Calvan met Puneet while filming the movie, and, much to SLAM's benefit, they've stayed in touch. Thank you again for the intro, Calvan!
P.P.S. Making a product this nice ain't cheap. My final thank you is to Foot Locker for the sponsorship. Much love.