Among the many adjectives that describe the vibe Brandblack brings to the basketball court, smooth might be the most fitting. Which is why the brand's most recent addition makes so much sense.
Los Angeles Clippers forward Josh Smith, better known to his fans as J-Smoove, officially signed a multi-year endorsement deal with Brandblack starting this season, the brand announced today.
Smith first got wind of Brandblack from former Hawks teammate and current Lob City super-sub Jamal Crawford. Intrigued by J-Crossover's kicks, he inquired within. Soon thereafter, Smoove put ink to paper. Now, he's bringing his on-court charisma and off- court fashion sense to Brandblack's growing vision.
"When we spoke to Josh it was apparent that he has the same mantra of "look good winning,'" says David Raysse, Brandblack's Founder and Lead Footwear Designer. "He said he always wanted to be different from the crowd, try new things or wear something different, so it only made sense to sign with the new guys in basketball doing things our own way."
A longtime adidas endorser, Smith admits it took some convincing to leave the three stripes for a startup sneaker outfit. "I was so comfortable with wearing adidas, I've worn them for so long, I've worn them since high school, so you're always kind of skeptical when trying new things and getting out of your comfort zone with any kind of shoe company," J-Smoove says, which meant that whatever brand he signed with next "had to be a fit with my comfort, and how it would feel on your foot, and how it would look."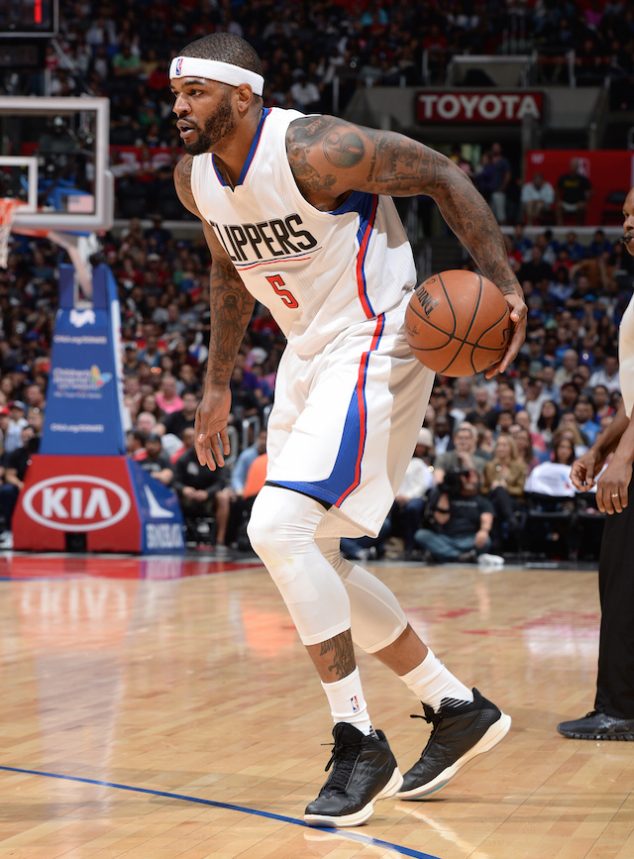 Right away, he says Brandblack passed the test in every category. Smoove's sneaker of choice so far this season is the Force Vector, both in mesh and an all-premium Nappa Leather—it's a performance sneaker that features high-end materials unlike any other on the NBA hardwood right now.
Along with Smith, Brandblack also recently announced the signing of enigmatic NFL superstar wide receiver DeSean Jackson, expanding its budding roster even further. To learn more about how the deal came about and what it means, we caught up with Smith—read the rest of our conversation with him below.
SLAM: How did the Brandblack deal come about?
Josh Smith: I noticed Jamal was wearing a new shoe. I asked him who was he sponsored by and he told me. Then, when I signed to the Clippers, they showed interest, and they found my agent. That's how things really got started. I recently had gotten out of my contract with adidas, it ran out. I was just weighing my options, and Brandblack came up. That's how it started, at least.
SLAM: Brandblack is still pretty new in the performance basketball world. And you wore adidas for so long—did Brandblack pass the test performance-wise right away?
JS: Oh, for sure. They're light enough. They have a style that I think can attract the young crowd. And there's definitely a great comfort level to the shoes.
SLAM: After being with a huge brand like adidas for so long, what's it been like so far as part of a smaller, underdog brand?
JS: It's good, because it's like they're laying down the blueprint right now and it's good to be able to be one of the first athletes that are joining this brand. Hopefully—and I think it will be—a brand that gets up there into competition with Under Armour, Nike or adidas.
SLAM: Have other guys on the court noticed your sneakers or made any comments?
JS: A couple of my friends, yeah. I told them, and they were like, Man, those are pretty nice shoes.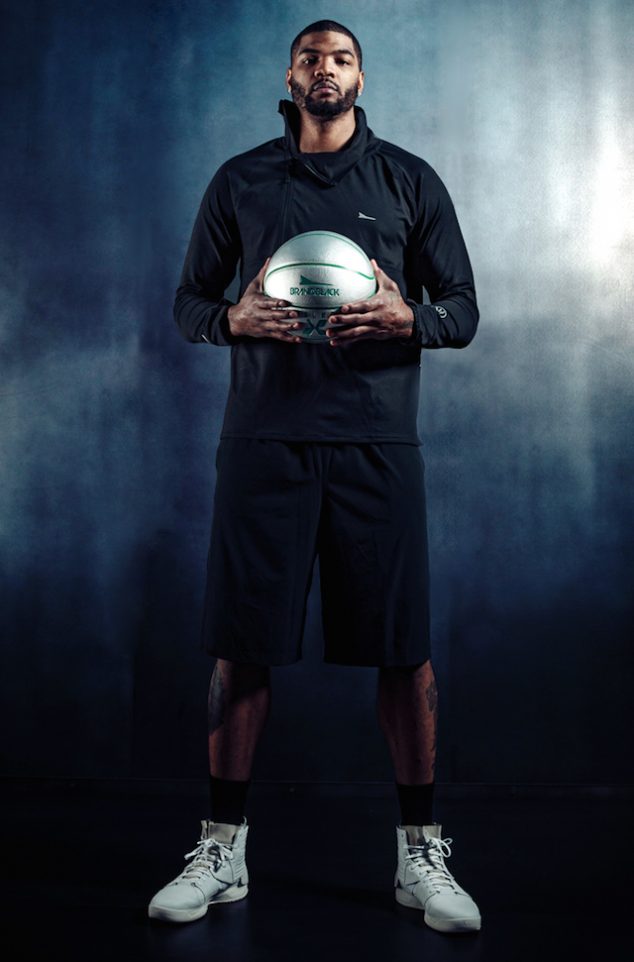 SLAM: Have you had any discussions with the brand about possibly getting a signature shoe down the road?
JS: Right now, we're just conversating about the shoe that I've been wearing, about the different colorways I'm interested in that can go with our jersey colors.
SLAM: How cool is it to be able to share Brandblack with Jamal Crawford on the same team?
JS: I think it's awesome. I think it's even more awesome that Jamal has his own shoe, with another J. Crossover shoe coming out this year. Being able to meet him in Atlanta, having that friendship starting there and being able to reunite out here and be able to be two of the forefront basketball players that represent this brand. I think it's historic. And DeSean Jackson is another guy I know, he's a friend of mine.
Images via Brandblack, Getty Images