Nearly three years ago, as a Wednesday was slowing down at the adidas Village headquarters in Portland, Jon Wexler's cell phone buzzed again, with another alert.
Wexler, currently the adidas VP of Global Entertainment & Influencer Marketing, has become used to a never-ending stream of texts, Twitter notifications and emails from agents, celebrities and adidas fans alike over the years, but this was different.
It was from Kanye West, and the, well, Kanye-esque gravity and boldness of the message has stuck with Wexler ever since. On Wexler's office wall there's a blown-up screenshot of his phone's lock screen, with the declarative 4:14 p.m. message from November 6, 2013, reading:
Kanye West: "The world changes now."
Seconds later, a copy of Kanye's signed adidas contract paperwork popped to the top of Wexler's inbox.
For "Wex," as he's known in the industry (and on Instagram and Twitter as @wex1200, of course), he knew that officially signing 'Ye would be unlike any other deal before. This wouldn't be a one-off rapper collabo or a simple capsule release. The discussions to that point had been much grander, much more ambitious.
"The thing that really came across in those first conversations is he's just truly a world builder," Wexler says. "He didn't want to build a shoe—he wanted to build Rome. He was thinking on such a big scale."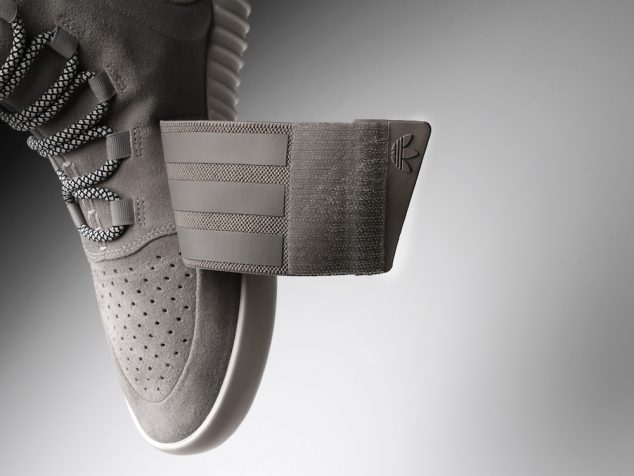 In part, Kanye was undeniably fueled by his bitter departure from Nike, but also by a relentless thirst to create, one that he felt had been limited. His vision of himself as a "performance athlete" has served as the foundation for the partnership, as he's looked to blend the worlds of style, design and innovation through his long-standing Yeezy line of sneakers.
At Nike, Kanye was allowed to grow in small steps, still earning unparalleled success and energy. Over the course of the five years that he and the Swoosh worked together, they released six colorways total of his two Air Yeezy models. He was looking for more, specifically wanting to create expanded footwear and apparel launches, and sought out a conversation with adidas.
"That's always controversial, when people change sides," Wex admits. "We put it through the evaluation filter, and I remember our CMO [Eric Liedtke, above with 'Ye] coming to the office, being like, 'Based on the factors we've laid out, we believe this is the right thing for us.' From that point on, that was the mission: To make sure we were able to make it happen."
Since Kanye signed with adidas, there have been a few distinct moments that have helped to shift the trajectory of where the brand is now headed. We've seen the release of four colorways of the Yeezy Boost 350, three colorways of the Yeezy Boost 750 and four colorways of the Yeezy Boost 950, but it's been the impact across the entire adidas portfolio—beyond those models—that helped give the brand such confidence in the project.
"It was very evident from the beginning that he was going to be a game-changer for us," Wexler says.
As his Yeezy sneakers have helped showcase the brand's bar-raising Boost technology, Kanye has also been a regular wearer of the Ultra Boost running shoe, helping to carry that model into modern classic territory all on his own. Now that there's a built-in equity in the Boost platform, the brand's NMD and Uncaged Ultra Boost silhouettes have been selling out in seconds. Adidas hadn't experienced that kind of frenzy with any of its in-line sneakers before signing Kanye. "There's no question the halo effect that he's had on everything for us," Wexler says with a smile.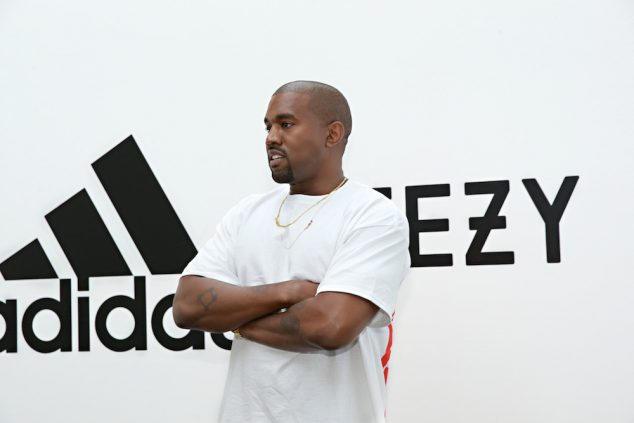 Because of that success—the brand's stock has since doubled—adidas has grand plans to not only expand the Yeezy family of products, but they'll begin to showcase Kanye much in the way we've more traditionally seen the world's biggest athletes positioned.
In reaching an agreement for a long-term extension in June, Kanye will now be pulling in an endorsement rate on par with Kobe and LeBron. That number may go exponentially higher, too, with royalty incentives for not only Yeezy products, but bonuses and triggers for certain overall brand sales thresholds. "He can become very wealthy, just like Michael Jordan has," says one brand source.
There will be a team of 20 employees based in Portland who will be solely dedicated to the Yeezy business, designing a full range of sneakers and apparel for men and women. There are even plans to launch stand-alone Yeezy retail stores in key markets around the world. After the brand listed the batch of Yeezy job openings on its Careers website at the start of July, they received over 20,000 applicants in the first week.
"Kanye is a true creator who has the ability to see things others don't," says Liedtke, the aforementioned adidas CMO. "We are exploring new territories by opening up the sports world to Kanye's creativity."
For the first time, adidas will launch non-athlete signature product crafted for performance on the court and field. There will be Yeezy Basketball models slated to debut in early 2017, worn by an increasingly impressive roster of emerging adidas Basketball players in the NBA. Basketball has long operated under a "Court to Street" premise, but adidas will now be looking to flip that approach. The braintrust at the Three Stripes has realized that Kanye is influencing the whole League now. By this time next year, you'll likely see a full range of hoop shoes bearing the Yeezy nickname featured throughout the pages of this magazine and others.
We'll also see Yeezy iterations primed for football, baseball and soccer, as the brand continues to enjoy storied success in global soccer and looks to ramp up signing more NFL and MLB athletes. After sponsoring only around 20 players in each stateside league in recent years, the brand is planning to sign up to 250 players in both the NFL and MLB within the next three seasons. With Kanye in the fold, athletes have never been more open to signing with adidas.
In addition to expanded footwear silhouettes, the Yeezy brand will also introduce performance and lifestyle apparel in '17. Yes, they'll be priced in reasonable tiers accessible to the average person, unlike the astronomically expensive first few seasons of gear that launched a $2,200 "distressed" sweater, among other items.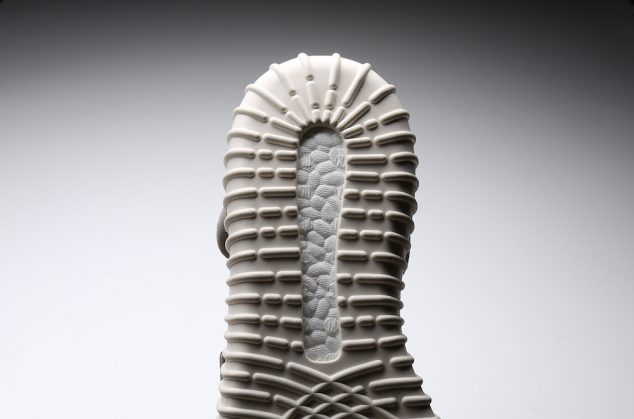 "The beauty of this partnership is that there really is no ceiling now," says Wex. "I think we're all exploring different ways that we can maximize it. Knowing that we want this partnership to last forever, we don't want it to be one of those flashes in the pan."
Kanye has often stated his goal to "jump over the Jumpman," and with a full category team of dedicated designers, marketers and strategists now in place at adidas, he'll have his chance to take on the industry's most dominant brands. "We're the challenger brand, and [Kanye] is the challenger right now," says Wex, "and he wants to really break through."
—
Photos via adidas
4,674