Ownership and independence is everything.
Our family's movement is about letting other parents and prospects know, "Hey, you don't have to feel pressured into thinking that there aren't many options. There's a different route that you can take in this."
All we want to do is plant the seed and watch it grow. Show people that it can be done. Show parents that it's possible: We don't need the big companies. They need us. And so we should work together.
Big Baller Brand wants to show the next generation that there's a difference between building wealth and just being rich. This isn't about getting that early money—just another athlete signing a regular endorsement deal. That would have been the easier route. But we've embarked on a mission. We want to go beyond just inspiring athletes. It's about those small business owners that stay up at night plotting their next move and figuring out how to stay afloat.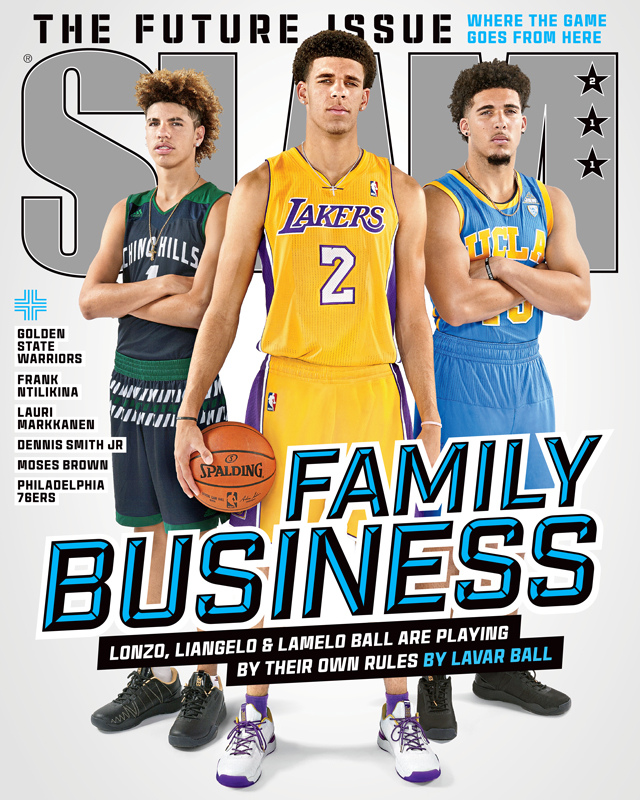 We know of the impact that this is having on the industry because we've already witnessed a larger conversation rise as a result of Lonzo announcing his ZO2 signature shoe. The dialogue that it has started is a step in the right direction. It shows that we've already made progress.
One of the most important things that a parent can do for their kid is to stay involved. In the sports world, many parents have let so many people into their kids' inner circle that there are meetings happening and yet they're not even invited to any of them. Your son is the endorser but gets no say in it—yet he's doing all the work. As parents, we have to understand our value, and the value of our children.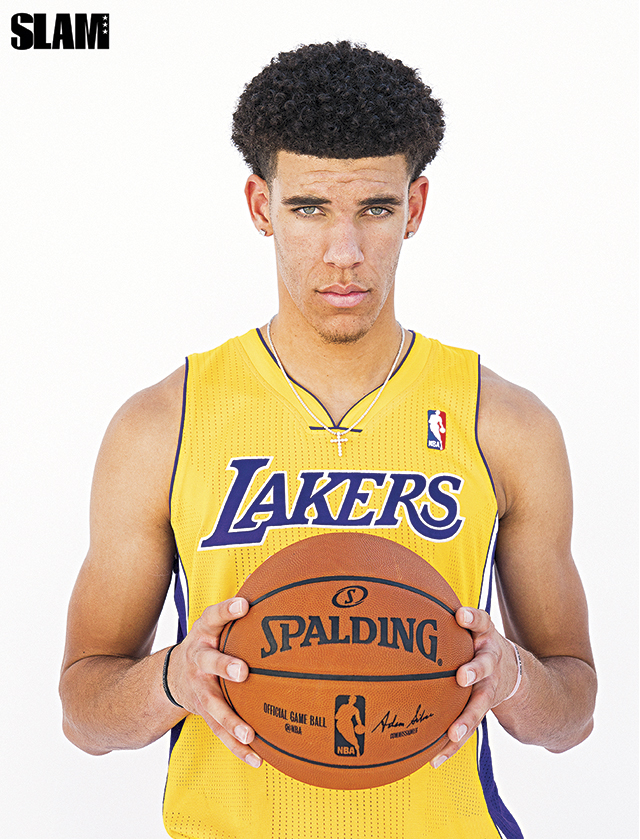 When Zo was a freshman in high school, my wife Tina and I were looking at how these endorsement deals work and we said, "We gotta do our own thing." We had already been doing our thing with the Big Ballers AAU program. As time went on, we just kept the plan on the back burner until it was time—which was when Zo, LiAngelo and LaMelo were on the same team at the same time. That was the magical season we had in 2015-16, when Chino Hills HS went 35-0.
In April of 2016 our conversations turned into action. We said, "We gotta do something on our own, to represent this brand by ourselves." By the end of the month, we had our first batch of Big Baller Brand merchandise, all stacked up on the pool table at the house. Then it just grew bigger and bigger. Now we're stacking them up at the factory.
This movement isn't about throwing away a bunch of money. When I said, "You're not a big baller if you don't buy these shoes," it was about dedication, discipline and following your goals to earn enough to purchase something you want to own. Not just a dream, but a goal—you can dream all day, but when you have goals, you have a timeline.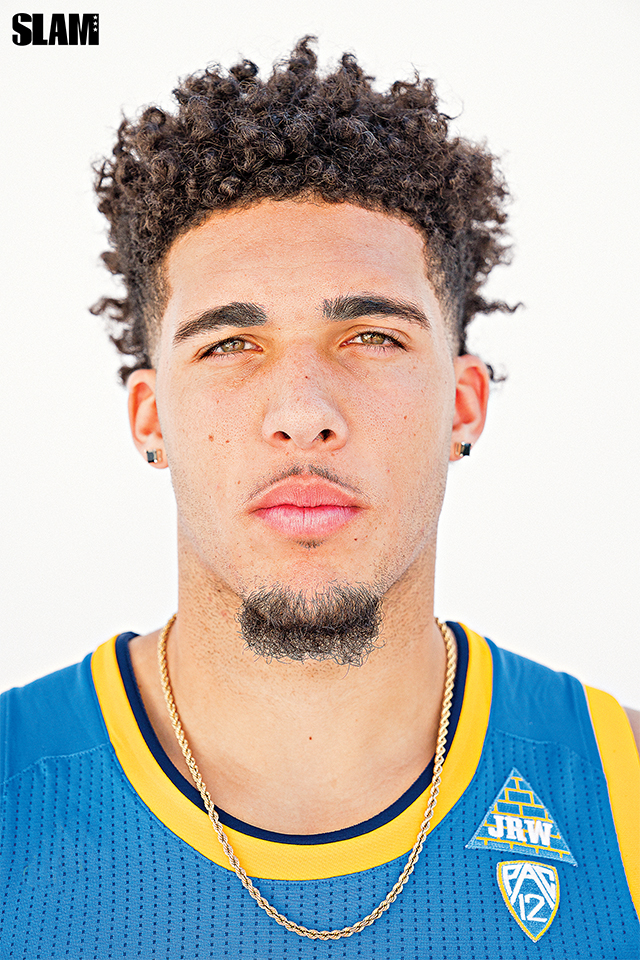 When something new comes up, you're going to get some other people to try it. Some will be successful and some won't. All I want is for everybody who thinks about doing something similar to what our family is doing to at least have faith in it. Blockbuster used to be the thing every weekend, but then came Netflix. You gotta change with the times. And once the athletes say, "Hey, you know what? I don't have to do it this way. I am the brand," then that's when the game changes.
Let's say the top five picks in each of the next five drafts say they don't want an endorsement deal. Or, if they do decide they want to sign an endorsement deal, they immediately ask, "Where's my signature shoe? Can I get it by next month?" Then what?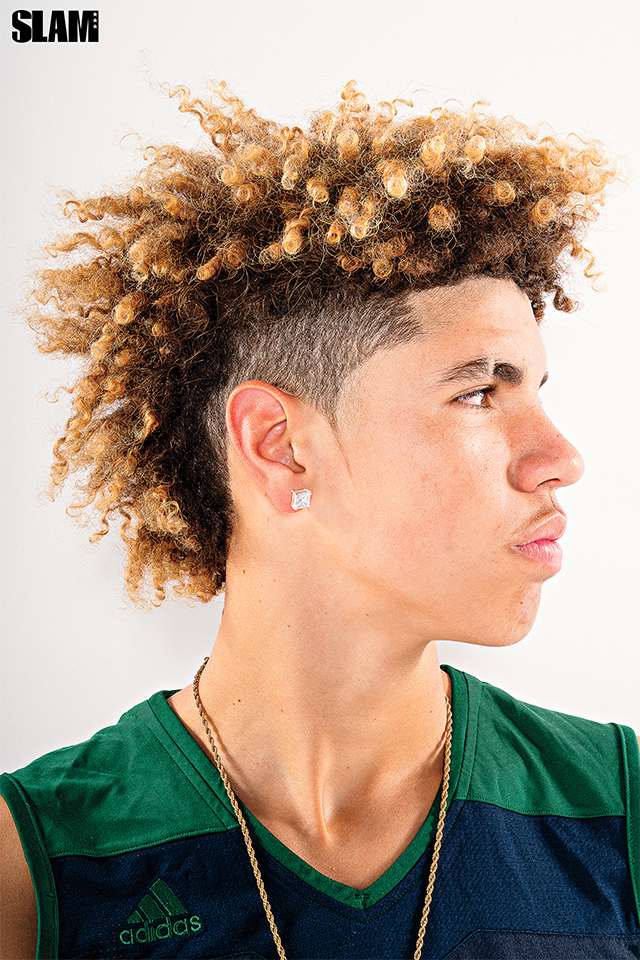 I hope prospects and their parents start to visualize this. If you don't invest in your own, who will?
Ten years from now, people will look back and understand what I was saying.
There's a difference between being famous, rich and wealthy. Anybody can become famous and get rich. But can you stay rich? That's the hard part and that's where wealth comes in.
I'm proud of how my boys have handled it all. Earlier this year the mother of one of Melo's friends took him to the same mall they've been going to since they were kids. Melo walked in and word got out that he was there. Next thing you know, kids are rushing toward him and security was like, "We can't have this." They had to step in, back everyone away and Melo had to be escorted out the side of the mall. And that's when we saw that this movement is going to a whole different level.
The countless hours that Zo, Gelo and Melo have put in to get to this point—no one can ever take that away from them. They've invested so much time and effort into their craft. Zo turned the UCLA program around this year, Gelo led the state of California in scoring, and Melo is now under a microscope in ways that no other high school player has ever been before.
Our family has put a lot of work into this movement. We're happy with the quality of the ZO2s. I would never put my own son in a shoe that's going to put him at risk of getting hurt.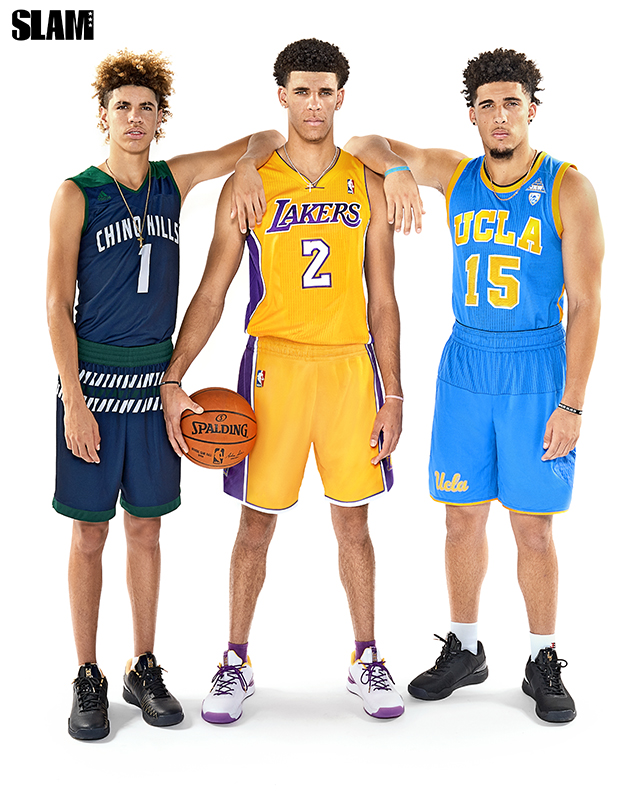 We just want to inspire people and show them that there's a different lane you can travel in. It's OK to step out and do it another way. Only a select few will do it, but folks will start creating their own brands, like we've done with BBB, and more and more families will begin feeling comfortable with betting on themselves.
You just gotta have the vision. Without the vision, you have no precision.
RELATED:
Lonzo, LiAngelo and LaMelo Ball Cover SLAM 211
Can All Three Ball Brothers Wind up on the Lakers?
—
Portraits by Atiba Jefferson