LeBron James broke out a brand new colorway of the Nike LeBron 15 tonight. His white "Equality" joints are a follow-up to the black "Equality" 'way he wore on opening night of the season. He's wearing the white and black together tonight, in Washington DC.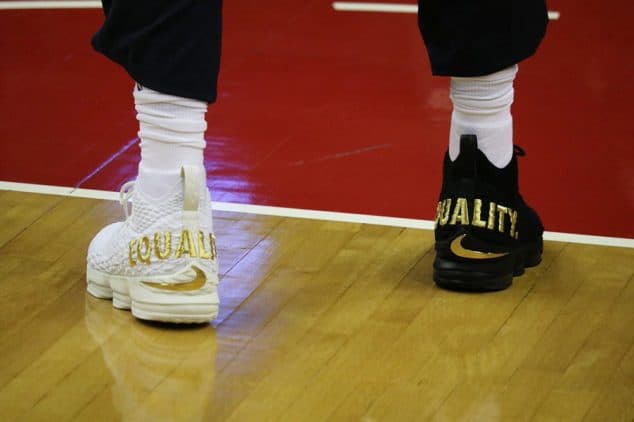 The Nike LeBron 15 is built with two brand new Nike technologies; BattleKnit and a combination of full-length Zoom Air and Max Air. We spoke to the King about the 15 a few months ago.
"First of all, I'm happy to be back in full-length Air," James told SLAM at Cavs media day in late September. "Full-length Air is one of my favorites, just throughout the whole shoe—gives you so much comfort, so much lift.
"We know right now in society a lot of people play sports, but a lot of people don't," James continued. "They just wanna rock kicks. They don't care if you're the best basketball player in the world or you're not—if you got some dope-ass kicks, they gonna rock 'em. So for me to be in a position where I can look down and be like, 'Man, those shoes look good with sweats, they look good with jeans, they look good with shorts—they look good with everything,' it's a great feeling."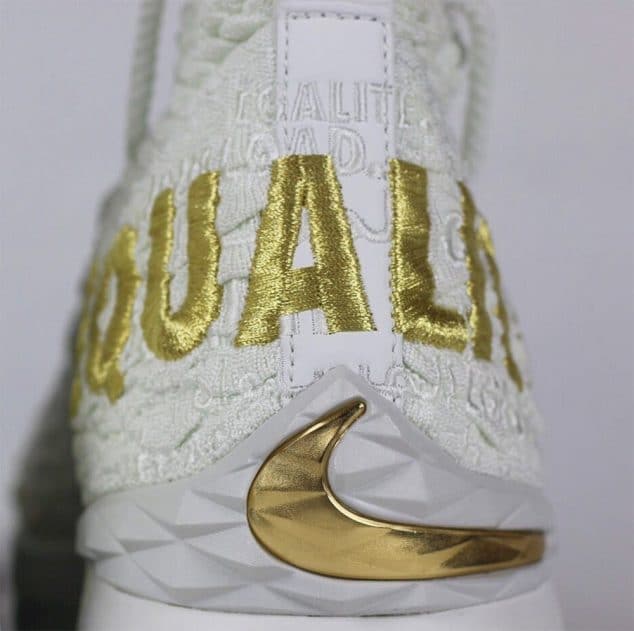 The King. pic.twitter.com/3pgVOGsudr

— SLAM (@SLAMonline) December 17, 2017
Related
LeBron James Talks About the Nike LeBron 15
History of the Nike LeBron James Line