The Nike Kyrie 3 has had a great run of colorways since it was introduced last December. While most of the kicks that Kyrie has worn were done up in Cavs themes, Nike also hooked him up with some graphic 'ways. They even had a collab with Kobe for the 3.
After waiting for a few months, the first Celtics version of the Kyrie 3 has finally been revealed. Ky was seen lacing them up at the C's practice in Cleveland this morning and then more detailed pictures were posted to Instagram shortly after that.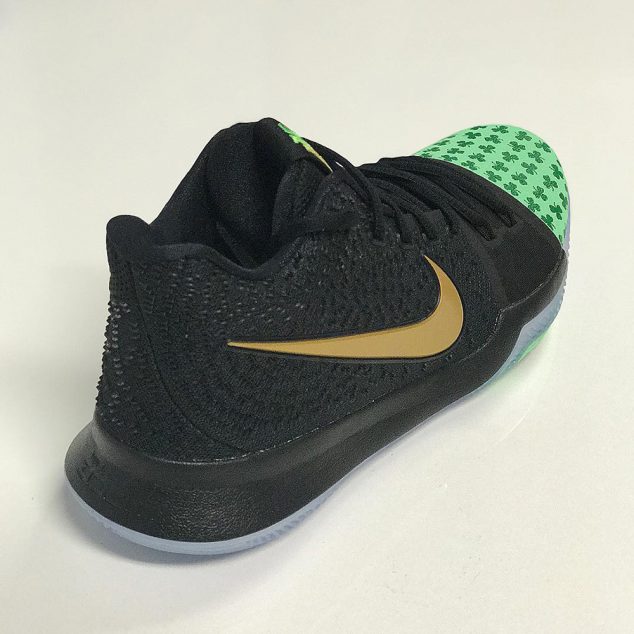 The toebox has a shamrock graphic and the Swoosh is done up with a gold treatment. The outsole, featuring the traction pods that Ky uses to shake defenders, has an icy blue finish and electric green highlights.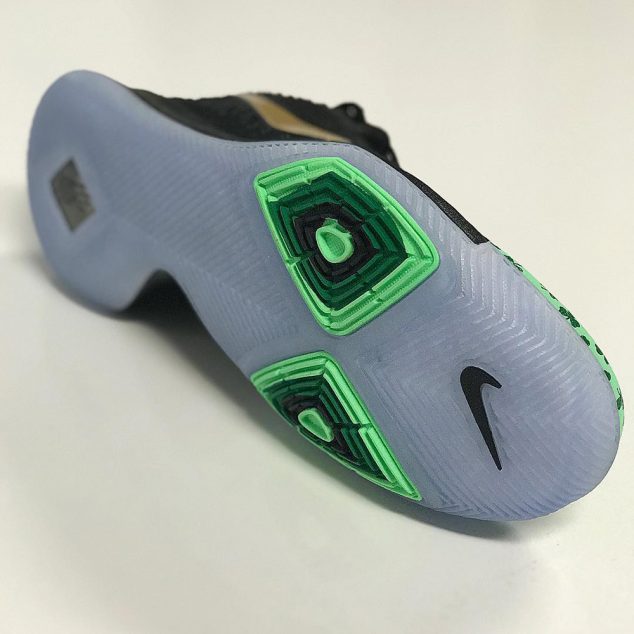 Irving will most likely play in these tonight, when he makes his return to the Land.
Related
We Talked to Kyrie Irving About the Nike Kyrie 3
Kyrie Irving Unveils the Nike Kyrie 3 'Bruce Lee' Inspired by Kobe Bryant
Best Sneakers of 2016-17: Nike Kyrie 3
h/t beensmoove/IG